There are two ways in which you can run an SMS Survey using SMS-Magic Converse:
You can leverage the functional capability of Converse Apps to design the complete survey. The Converse App helps you create automation templates and define message flows. Once done, you can integrate those with process builders to create message triggers and run the survey campaigns. You can define templates and message responses based on your business requirements.
You can also create a simple message campaign with two message flows. Send a survey participation request on receiving the expected response, and attach the survey link in the message response template.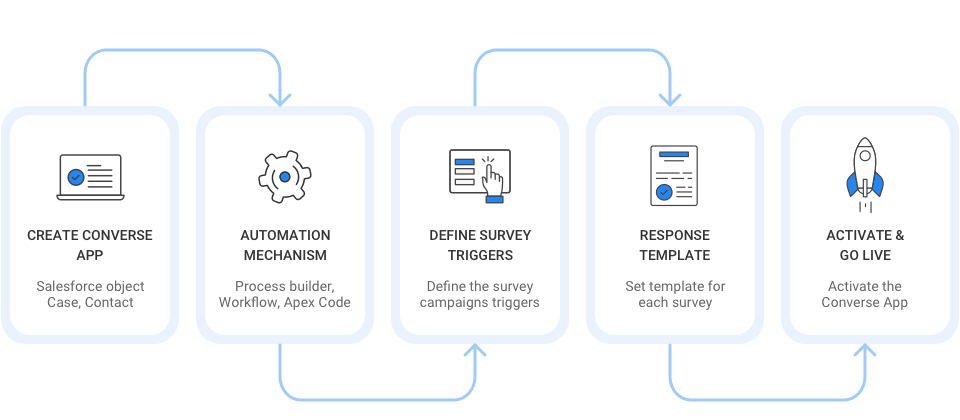 Auto-reply is one of the first automation you need to implement because they reassure customers that they will be taken care of as soon as possible, no matter when they send you a message.
To create auto-reply, first, you need to create a message flow and then trigger an auto-reply message using the action key.
Follow the steps in the 'Auto Reply to Texts' section to create auto-reply to text message flow.