We have made sure that the contact and it's lists or groups get synced from the Salesforce CRM to the mobile app for you to converse flawlessly and continue responding to messages. Along with the standard lists from Salesforce, you can also add custom list view objects.
All the objects that you have added in Message Object Configuration in the Salesforce settings are displayed in the mobile app. The corresponding list views for each object can also be accessed.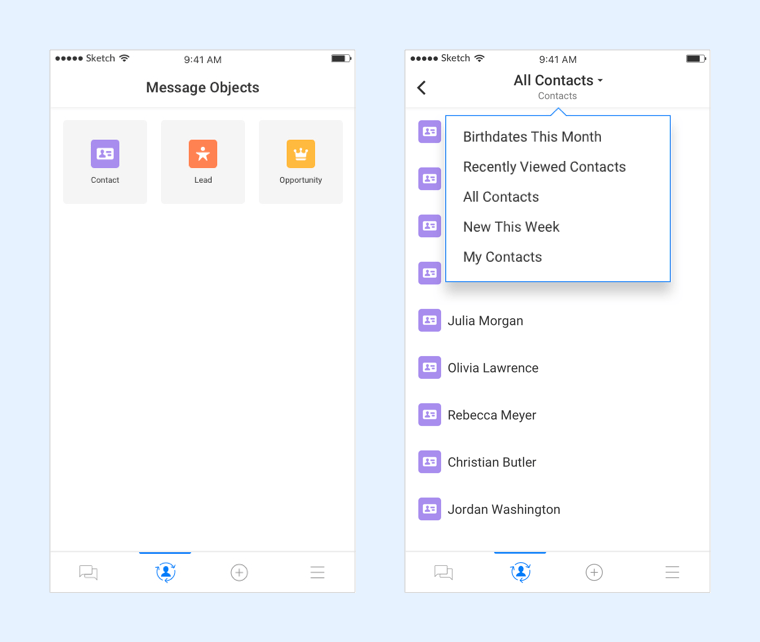 Here, the user can view all contacts saved in the 'Contacts' section with standard list view details such as recently viewed contacts, birthdates in the current month, new contacts saved in the week, contact list, and recently viewed contacts. You can select any of the records and send them a message.
You can select a contact from the list and send a message, as shown in the image below: