The Search field allows users to search for a contact by name or a number. All conversations between the contacts that are added to your 'Contacts' and CRM can be searched using this 'Search' field.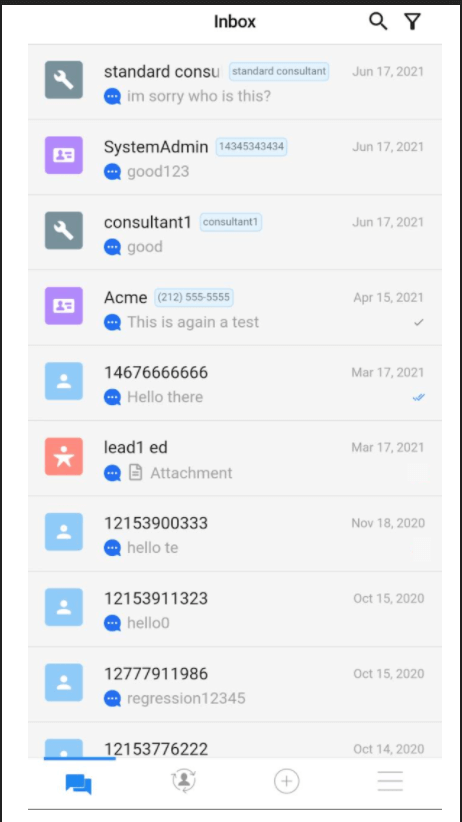 Click on the search icon as highlighted in the above image. The following field will appear: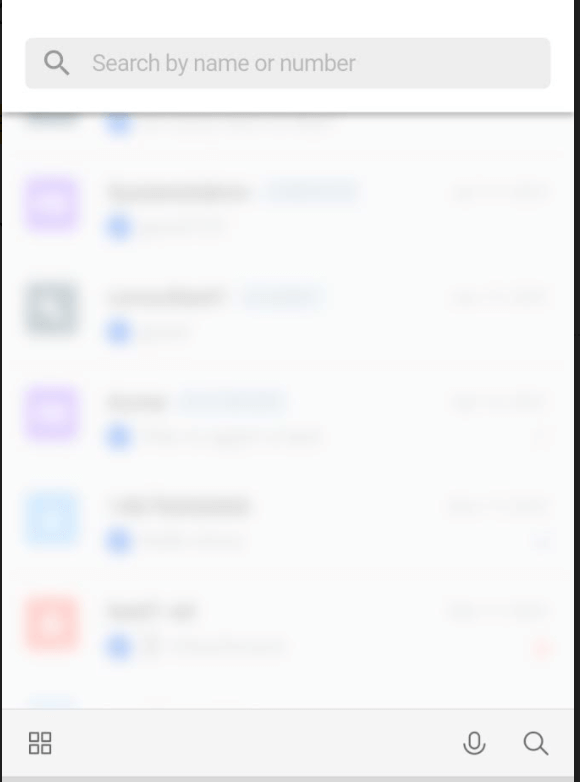 Here, users can search for a conversation by entering the contact number or name. Your search result will appear as follows: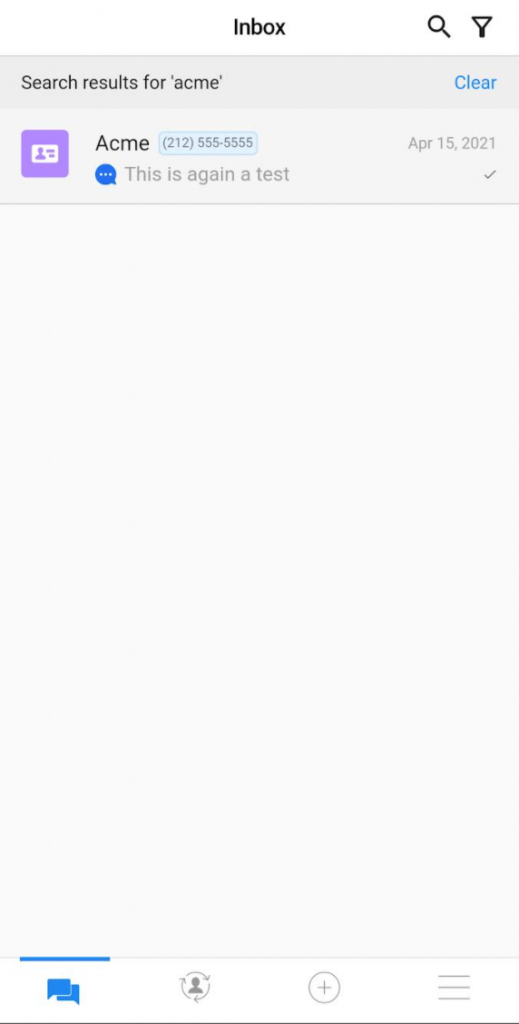 You can click on the contact to view/continue your conversations.