Create and Associate a New Template to the Messaging Flow
Once a new Converse App is created, you need to create and associate a new template to the message flow. On the Select Templates page, you can create new templates or select from the list of available templates. These templates are associated with the app. If needed, you can remove the template from the app.
To Create a New Template:
1. In the SMS-Magic Converse application, click on the Converse Apps tab.
2. Click on the App to open the app details page.
3. Click Setup and select Template.
4. On the Select Templates, page click Create New.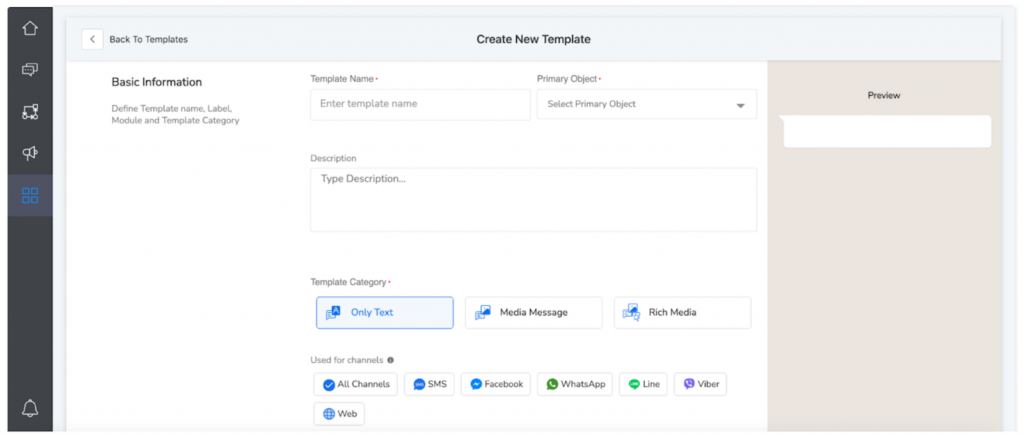 5.In the Basic Information section, enter the template name in the 'Template Name' field and select the primary object from the Primary Object drop-down list
6.Type the description in the description field
7.Select the templates
Note: Now from version 1.73, you can create rich media message templates. Select the template category as 'Rich Media' and select the channels from the list of channels. Rich media message templates allow users to use the WhatsApp functionalities like clickable buttons and call to action buttons.
8.In Insert Merge Field, select the Object type and the Merge Field to personalize your template
9.Click Create once all details are filled
10.Once all the details are filled, you can see the preview of your template as shown in the image below: