URL tracking allows users to track the links that result in link clicks. Users can always check the details about every Short link generated under Shortened Link tab.
Users can select the checkbox 'Generate Unique Short Link Per Message' at the time of creating the short link that generates a unique short link per message and allows to track the no of clicks and also who clicked on the link.
Unique short links per message are used when there is a need to track which messages result in link click or which recipient clicked the link. This is done by ensuring that every message is sent with a unique link to the recipient. This is usually used when link click is used to determine interest and adjust the score of a potential lead.
Follow the steps below for checking the details about the short link and URL Tracking:
Navigate to the Shortened Link Tab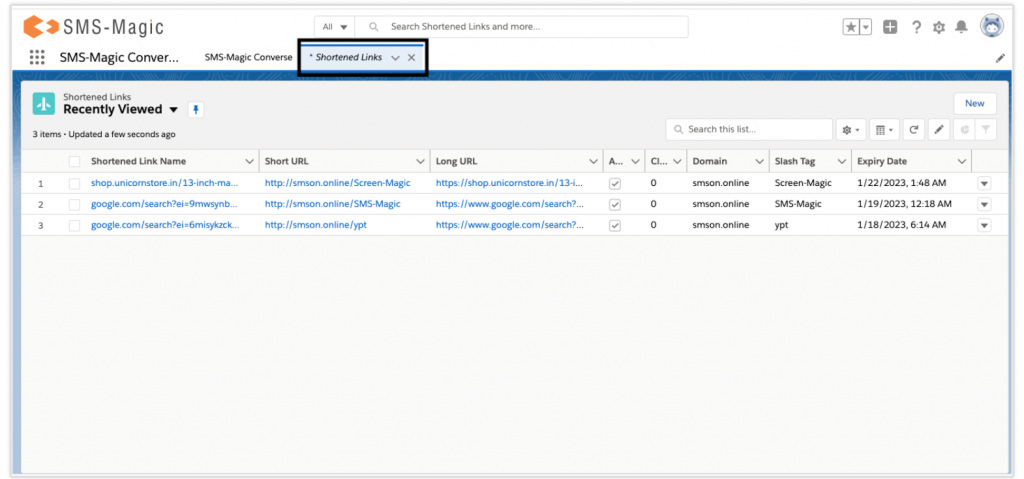 Click Shortened Link Name to view the details
Notes:
A short link is active if the Active field is selected
Expiry Date field shows the date and time when the link will expire, a blank value means the link will not expire
Click Count field shows the number of clicks for the Short Link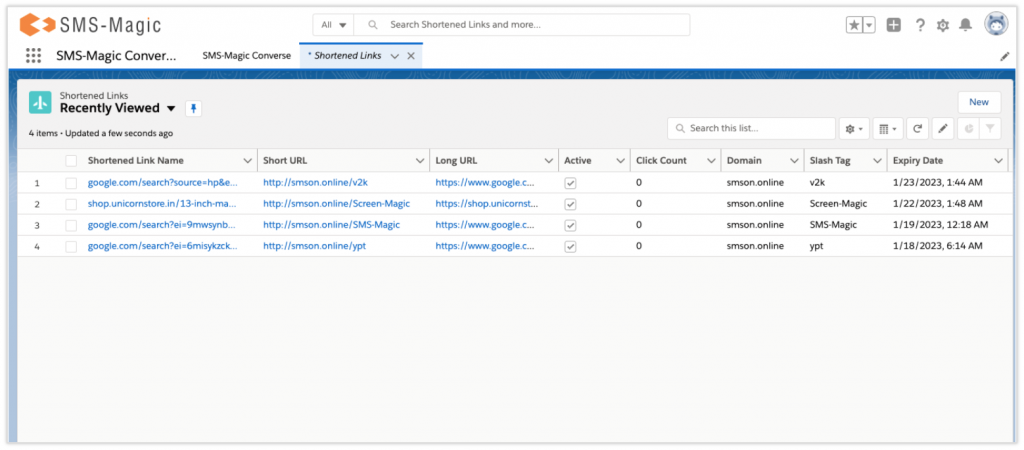 Click Shortened Link Name and go to the detail page of the Shortened Link to check detailed information about clicks such as click count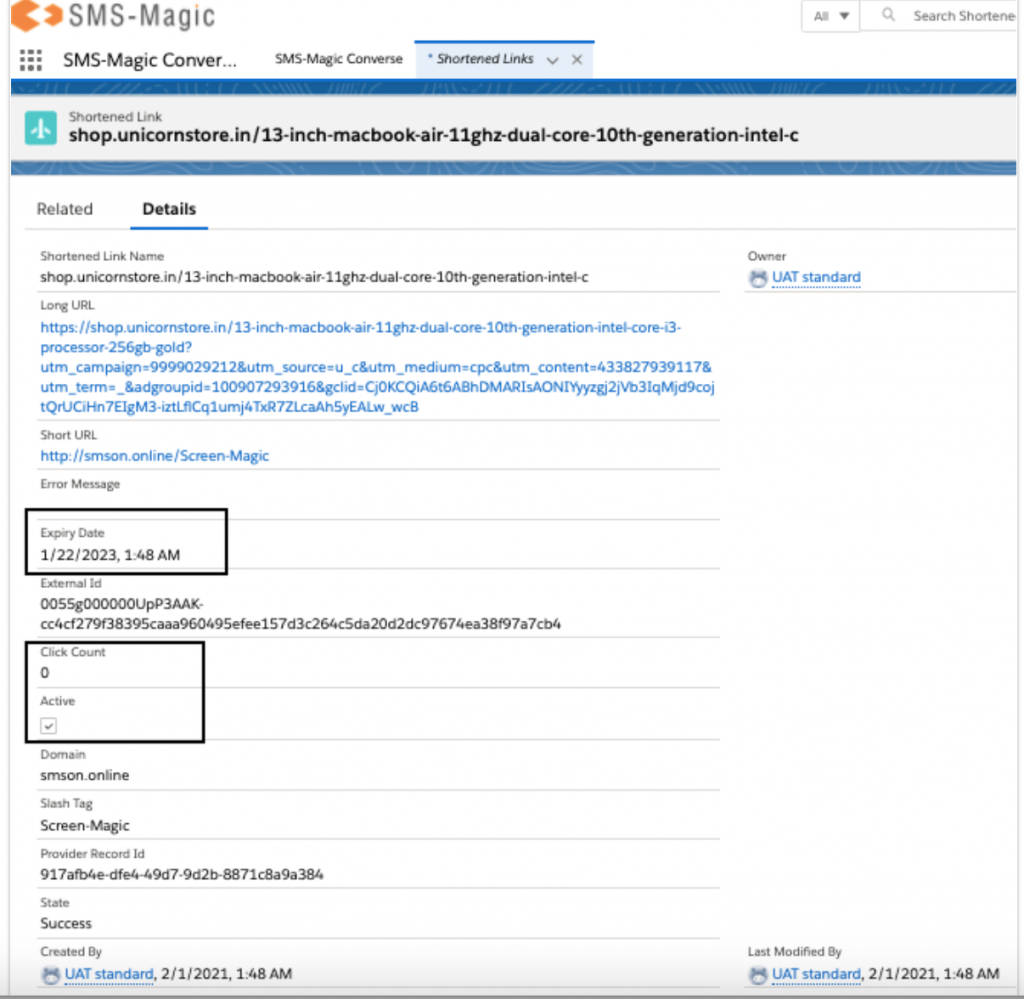 Click the Related tab to see the detail of the recipient who clicked the link
Notes – This section is applicable only if a unique short link was used for every message.