Automation of URL Shortening
A Long URL stored in a record can be shortened automatically using Process Builder. Admins can set-up a Process Builder that is configured once, after that the shortening of URL happens automatically.
Admins can follow the steps below to set-up a Process Builder:
Under Long URL, enter the Long URL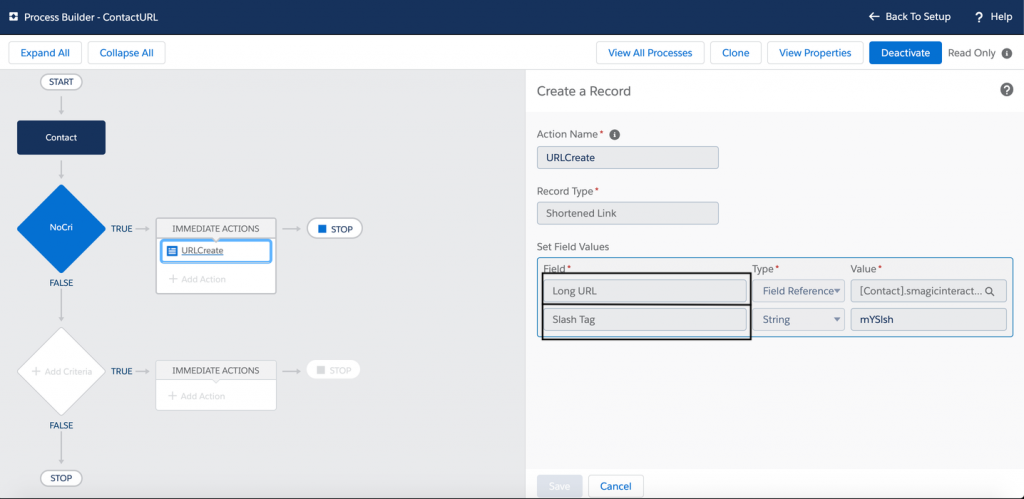 This step is optional. Under Slash Tag, enter the custom Slash Tag.
Click Save to complete.