Users will have access to the SMS-Magic Converse App features as per the license assigned to them by the Admin User. Users can navigate to the License Detail page and go to the related list "License Feature Matrices" to see the list of all features available with the assigned license.
Every SMS-Magic Converse license provides some features to the user. Depending upon the license assigned to an individual, certain features of the SMS-Magic Converse app would be available and certain features won't. If any feature is not available with the assigned license, the following message appears: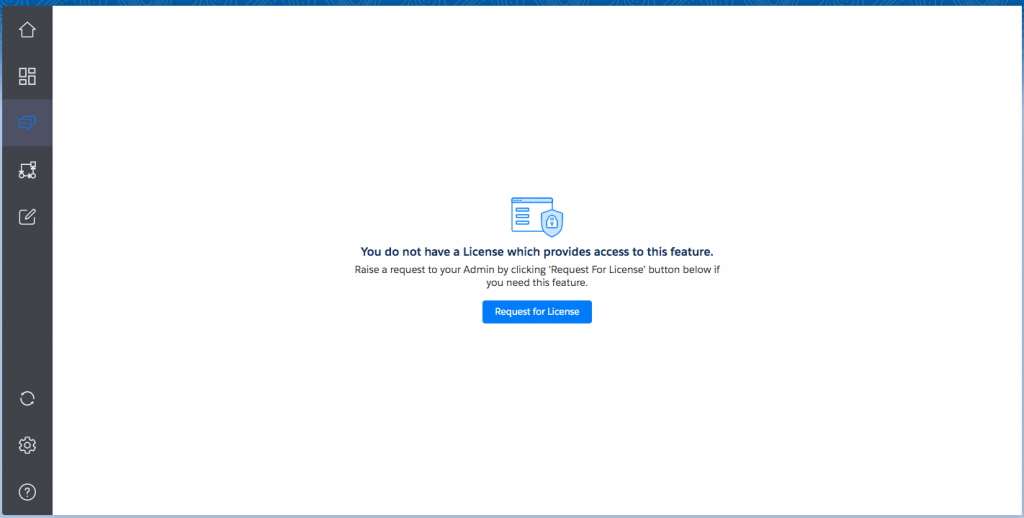 The user needs to raise a request for a license to get access to the features. To request for the license, click on the 'Request for License' button.
Users can request the appropriate person (Admin/Business Owner or Reporting manager) in their org to provide them a license that has the required features.
Users can do this via the usual communication channel OR they can request a change in license by clicking on the 'Request Feature' button on feature not accessible UI.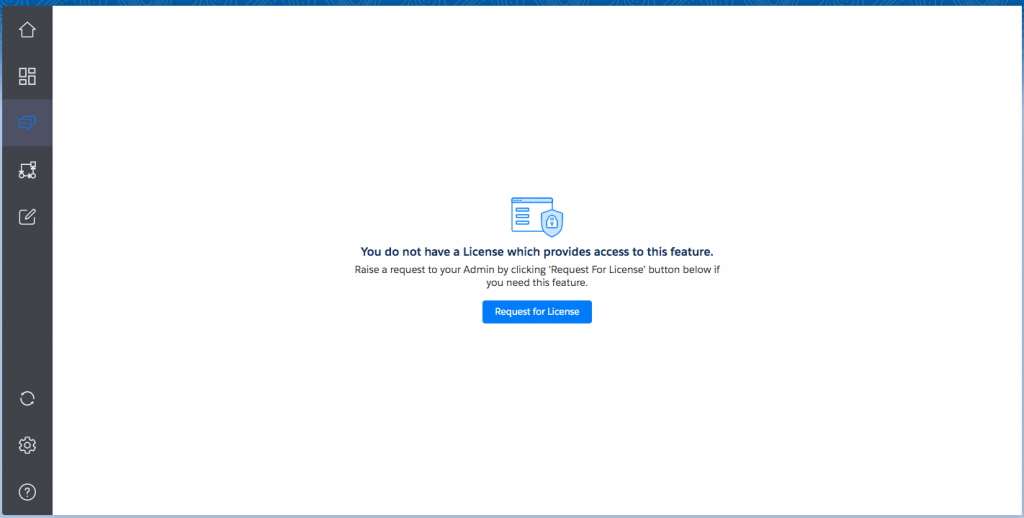 Users can also add a note for the Admin/Business Owner or their Reporting Manager to explain the reason they should have access to said feature as shown in the following image: