This section talks about notifications that the users get inside the Converse App when there is an OAuth failure, service downtime or if there are new releases.
Notifications at Salesforce about OAuth failure, Service downtime, and Release updates
Click on the 'Notifications' icon the following page will appear: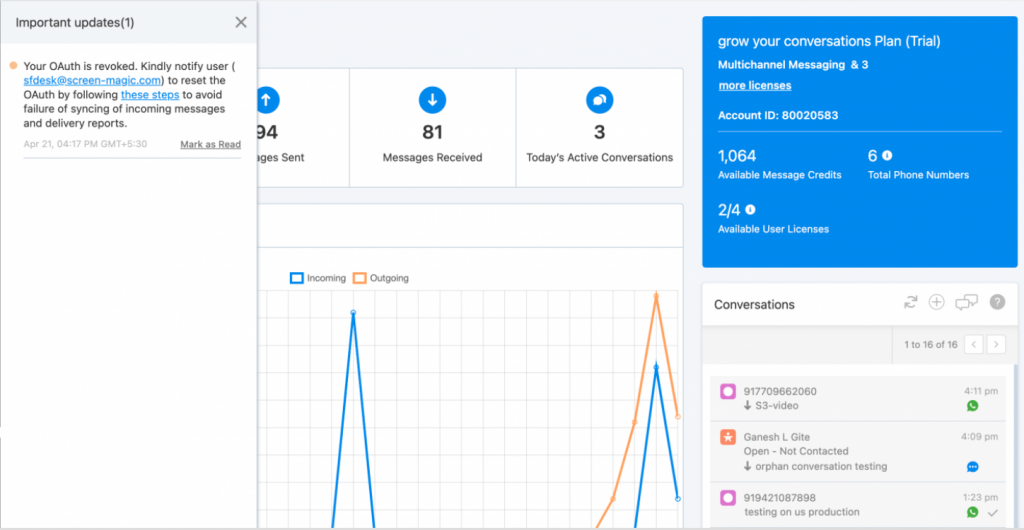 Here, Users will be able to get quick notifications inside Converse App whenever OAuth (Authentication key) gets revoked. The notification will include the details of the admin user who is supposed to reset the same to have an uninterrupted experience with using the SMS Magic application.
Auto-pull of pending messages when OAuth is revoked
Here, you need to reset OAuth, Resetting OAuth by following the simple steps as follows:
Login to SMS Magic Portal through Salesforce
Switch to SMS-Magic Converse, go to the Converse Settings page and click on Reset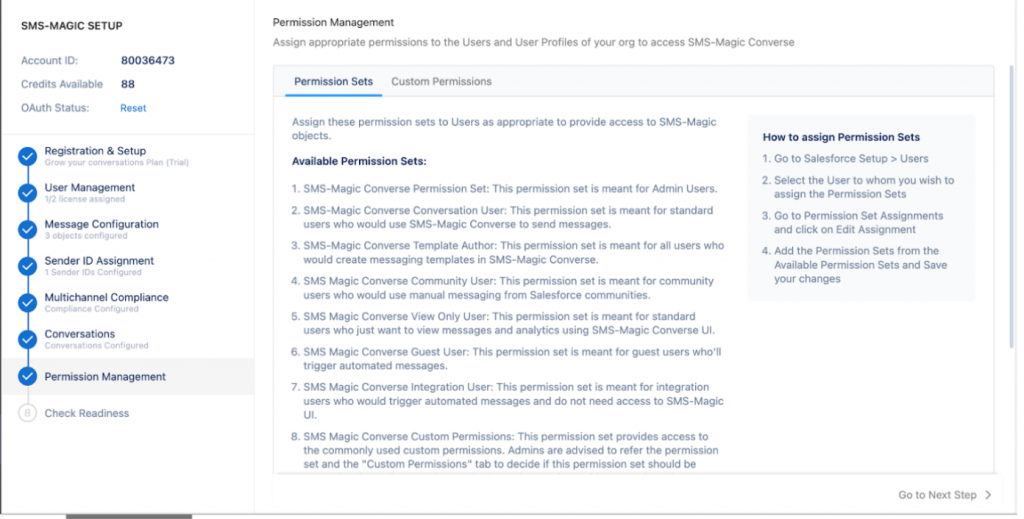 3. The green toggle button (as shown in the image below) has to be enabled manually. Once enabled, the access will be granted.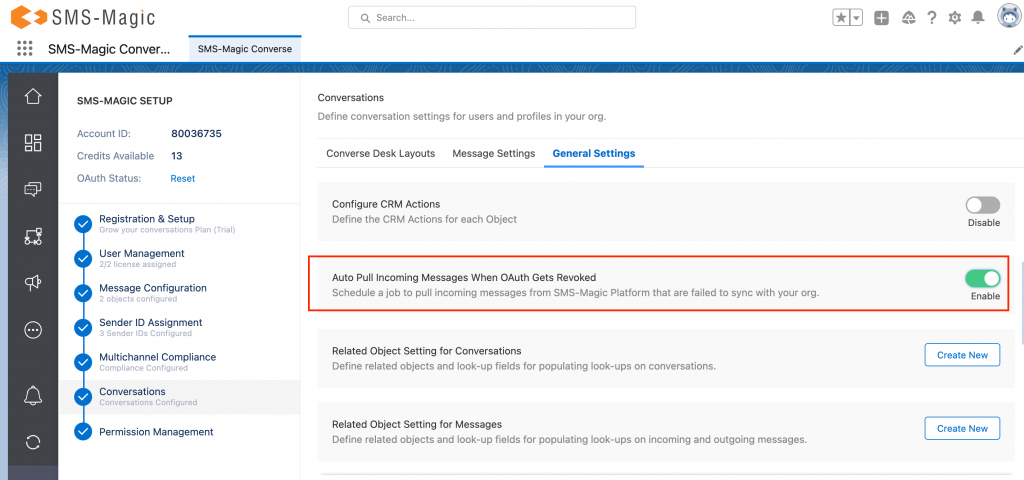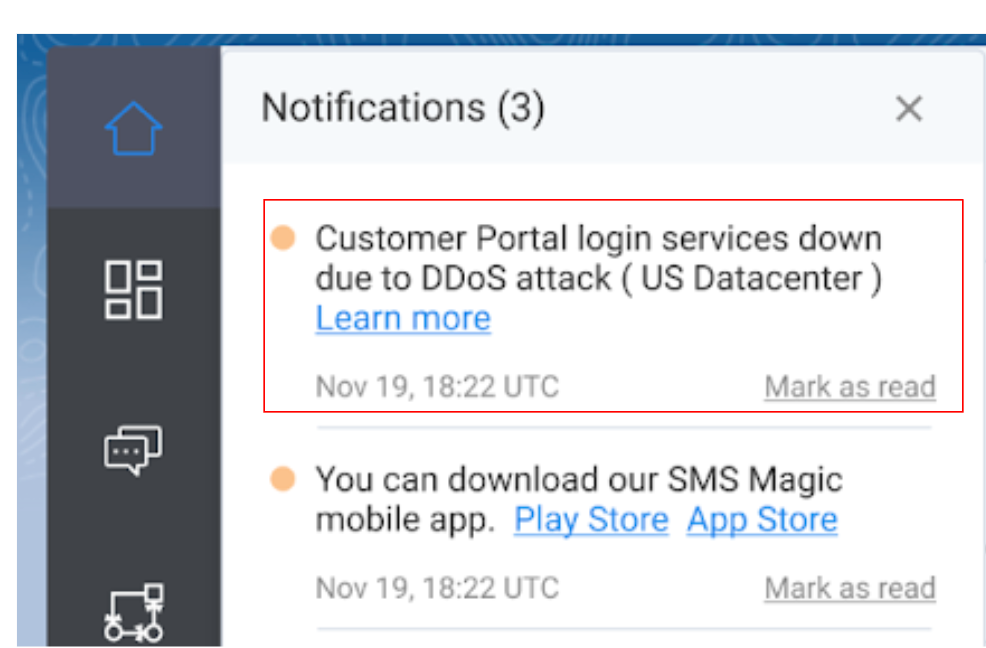 Conversation admins will also be informed about services downtime /release updates with relevant links, as shown in the image above.