Reaching out to customers on LINE
In-App Search by LINE users
If a LINE user is already chatting with companies through their LINE Official Accounts, they will likely search for your company in-app when they want to chat with you. This process works slightly differently with Unverified, Verified, and Premium Accounts.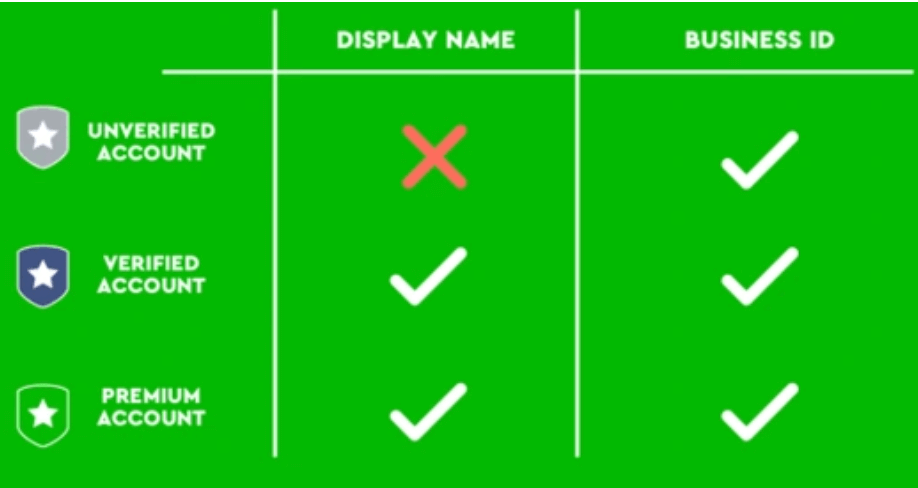 Unverified Accounts are only searchable by their ID (Example – @153xenwe), so a LINE user will have a hard time finding accounts with a Basic ID. If your company name is available as a Premium ID even Unverified accounts can become fairly searchable.
Verified & Premium Accounts are searchable by display name and ID. Premium accounts do have one advantage though. Customers have to add the LINE Official Account as a LINE friend before they can message it. This will add companies' posts to their feed.
Chat Links, QR Codes & Website Buttons
The easiest way of getting existing customers to message you first is to use a QR Code, Chat Link, or Website Button. QR Codes work best in physical locations like retail stores while chat links can be used in emails and other communications.
Chat links & QR Codes can be retrieved from the LINE Official Accounts Platform. Login to LINE Official Account Manager using your LINE credentials and then navigate to the 'Gain Friends' section from the left side panel as shown below. Here you can get your chat link, QR code, and website button link, etc.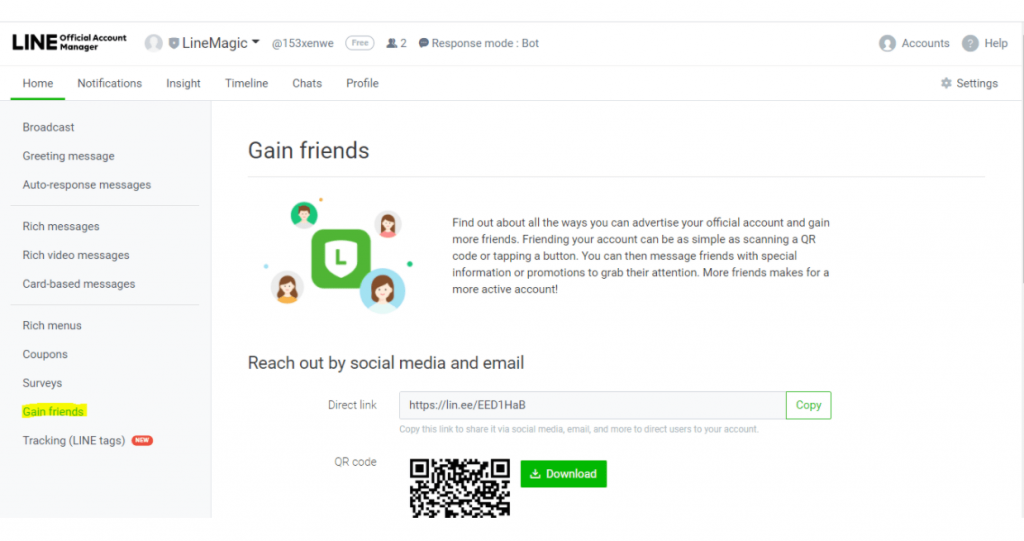 When using the chat link on mobile, users will be taken directly to your LINE Official Account inside the LINE app. While on the desktop, users will be taken to a page where they can scan a QR code with their LINE app.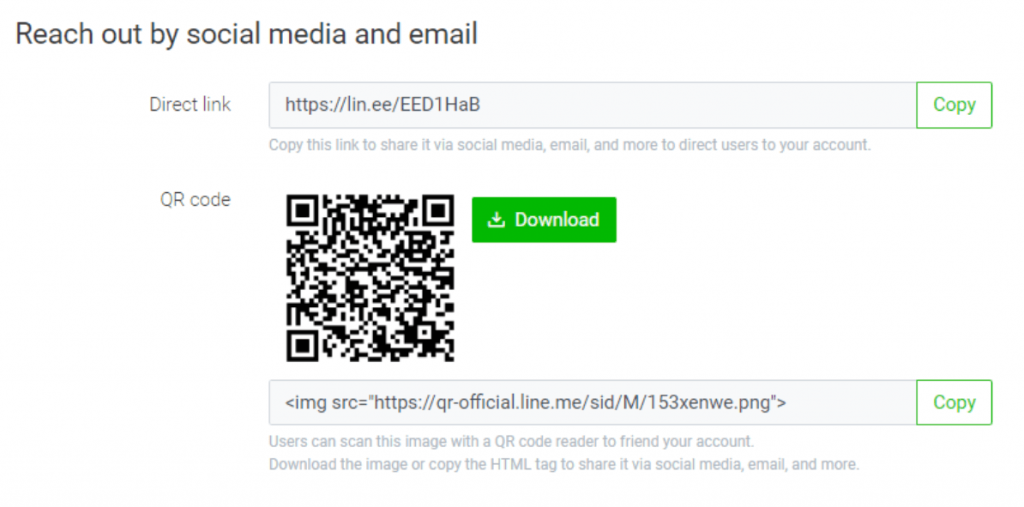 LINE also provides embeddable buttons for your website. These work exactly like chat links.