Users can view the CRM Details of a lead by accessing the Lead section in the Message Object.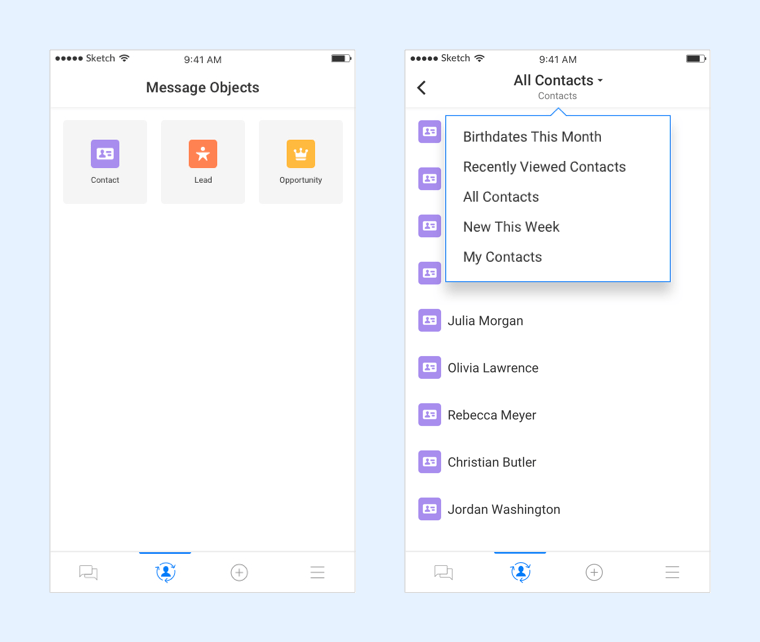 Click on the 'Lead' menu as shown in the above image. The following list of leads will appear: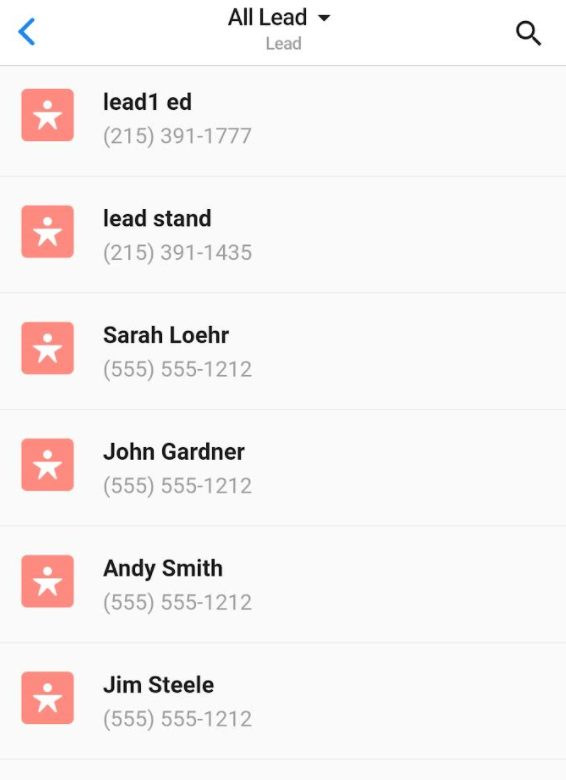 Click on any lead to open the details, the following page will appear: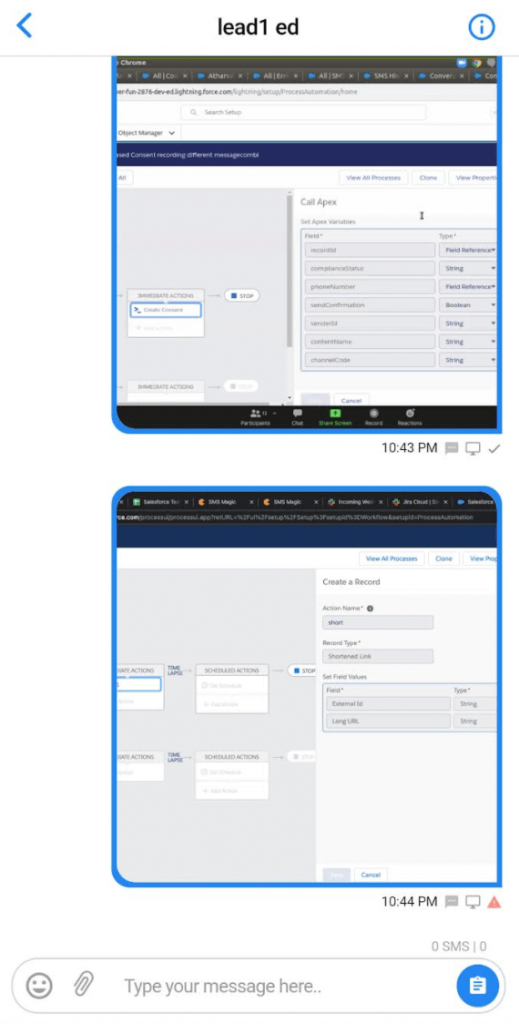 Click on the 'Info' icon on the top right corner to get the CRM Details: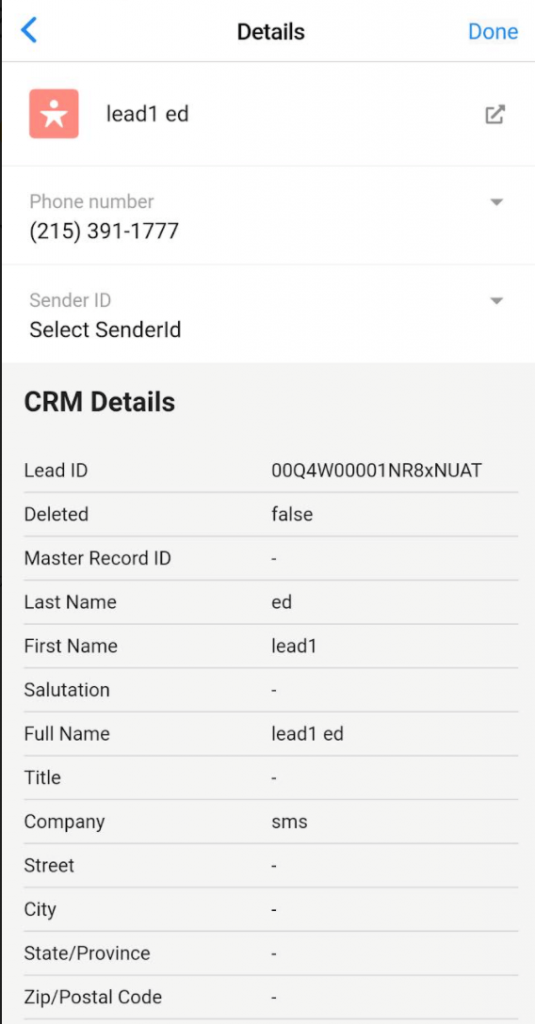 Here, CRM details such as Lead ID, Last name, First Name, Full Name, Title, Company, address details, contact details, Description, Lead Source, Industry, Rating, etc. can be seen.