Message notifications are an important functionality that keeps you updated on all incoming messages. SMS-Magic Converse provides multiple ways in which you can be notified when you receive a new message.
To create a notification to users message flow, do the following:
1. Go to the App detail page and click Setup.
2. From the list select Automation.
3. From the Setup Automation Campaign dialog, select the number of steps that are part of the message flow.
4. On the Message Flow configuration page, select the Notification to Users flow type.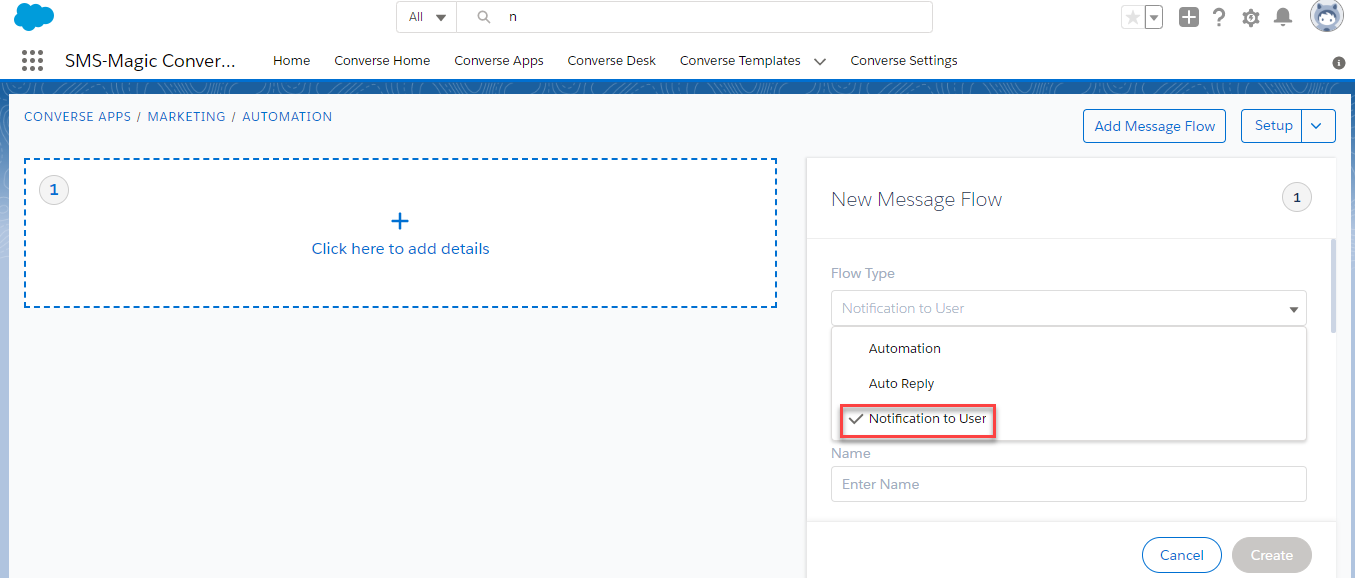 5. Enter the keyword for the message flow in the Keyword field. The keyword is decided by the user.
6. Enter the name of the message flow in the Name field.
7. Enter a short description of the message flow in the Description field.
8. Select the sender ID in the Sender ID field.
9. Select the action trigger in the Message Flow Trigger field.
10. Select the template in the Template field. The text of the template is displayed.
11. Click Create.