Follow the below 4 steps to create a campaign and launch it with ease!
Step 1: Create
Click on + Create Campaign button from the Campaigns List View page
Enter Campaign Theme (Name)
Add a detailed description to your campaign (This is an optional field)
Select a Sender ID you wish to use for this campaign from the dropdown
Select a Recipients list from the available options –

Select a saved Contact List
Upload a new CSV file of recipients
Select a Contact Group

Click on the 'Next' button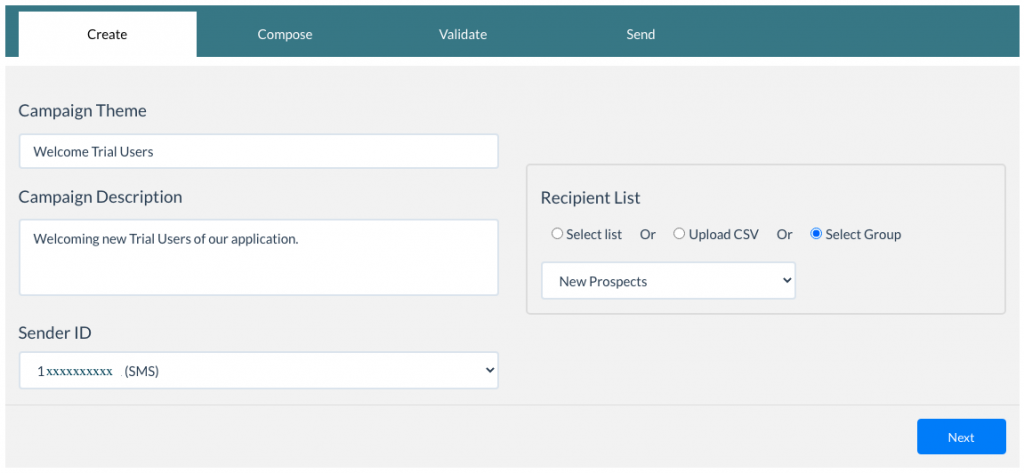 Step 2: Compose
Select Message Template. (This is optional for SMS/MMS Campaigns)

Only Message templates of type Campaign, will be listed in the dropdown
Message templates listed will be based on the channel configured for the selected Sender ID in Step 1
For WhatsApp, only Registered WhatsApp templates will be listed in the dropdown

Select the Mobile Number field in your CSV/Contact List. In the case of Contact groups, the Mobile Number field is selected by default.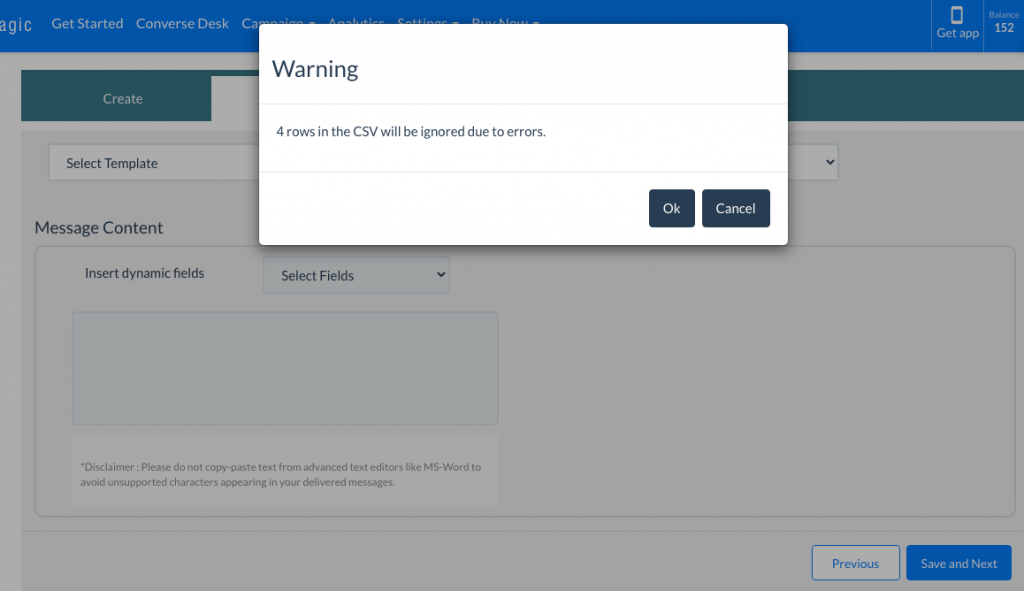 Compose the Campaign Message

Enter Text
Add dynamic fields from the CSV/Contact List/Contact Groups in the message text. (Dynamic fields will be replaced with actual data present in the CSV/Contact List/Contact)
Tick the check-box on the right to add media and use the campaign as an MMS Campaign. (This is an optional step and will work if MMS support is enabled for your country of operation).
For WhatsApp Campaigns, the Message Content will display the selected Template content. You can edit the text and the media as per your requirement.
Click on the 'Save and Next' button. The Campaign will be saved as a draft.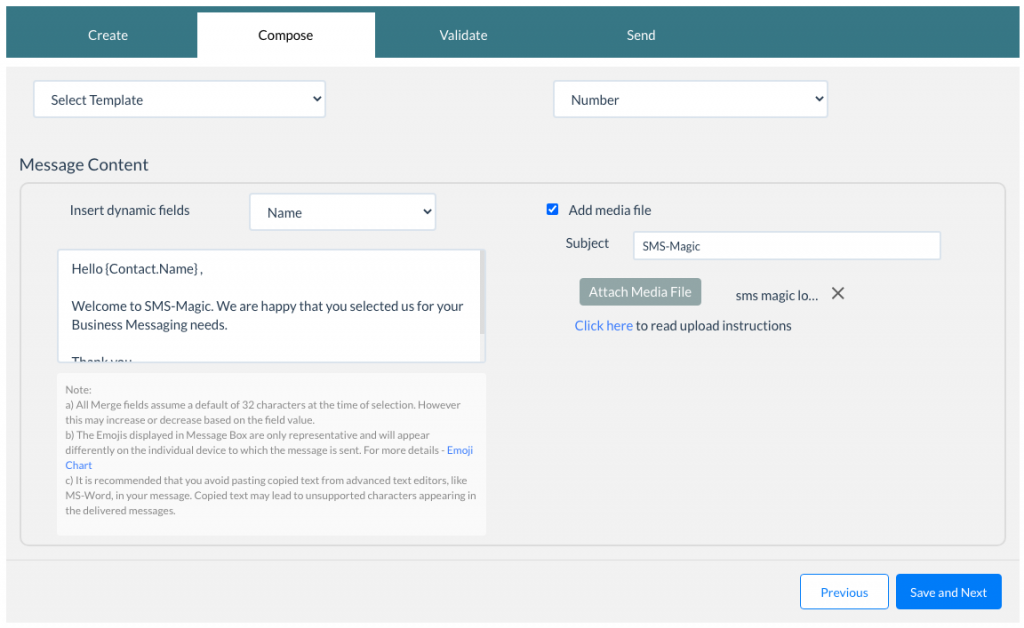 Step 3: Validate
Preview the message
You can Test your Campaign by entering a few comma-separated valid mobile numbers
Click on the 'Send Test Message' button. This helps you to test and validate how the Campaign message will look on a mobile screen
You can Validate Recipients in your selected CSV/ Contact List/ Contact Group. This will provide a count of valid mobile numbers.
Click on the 'Skip' button to move to the next section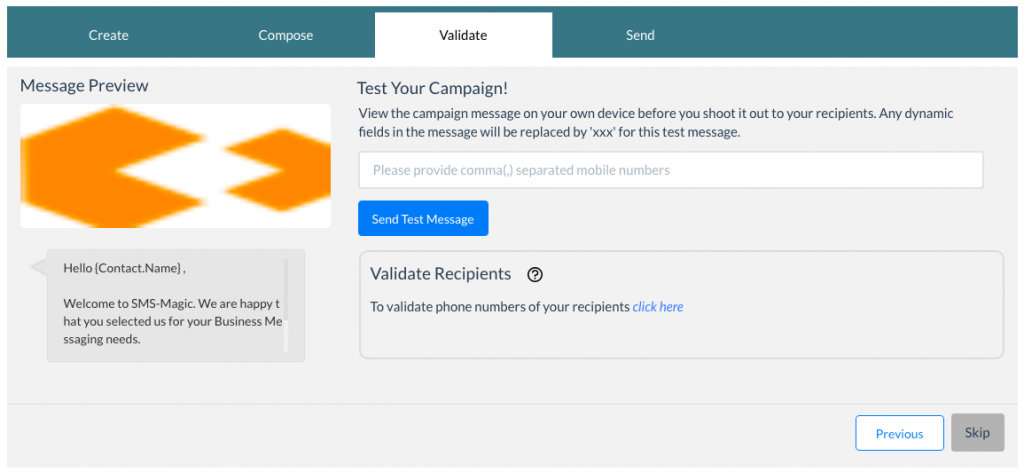 Step 4: Send
Verify the entered details in the Send section. Click on the 'Previous' button to go back and edit the entered information if required.
The Campaign Summary has the following details –

Recipient List – Name of CSV/ Contact List/ Contact Group selected
Mobile Field – The name of the mobile number field selected
Sender ID – Selected Sender ID
Message Type – SMS/ MMS/ WhatsApp
Total Recipients – Total Number of Recipients in the List selected
Valid Recipients – Number of Recipients with valid mobile numbers in the List selected

Select Send Now to send the campaign immediately. Click Shoot Campaign.
Select Schedule to push the Campaign for a later period. Select the Date and Time and a time zone. Click on the 'Schedule Campaign' button.
The Campaign Status will be seen on the Campaigns' List View page