Click on the Sign Up link below the Sign In with Email button.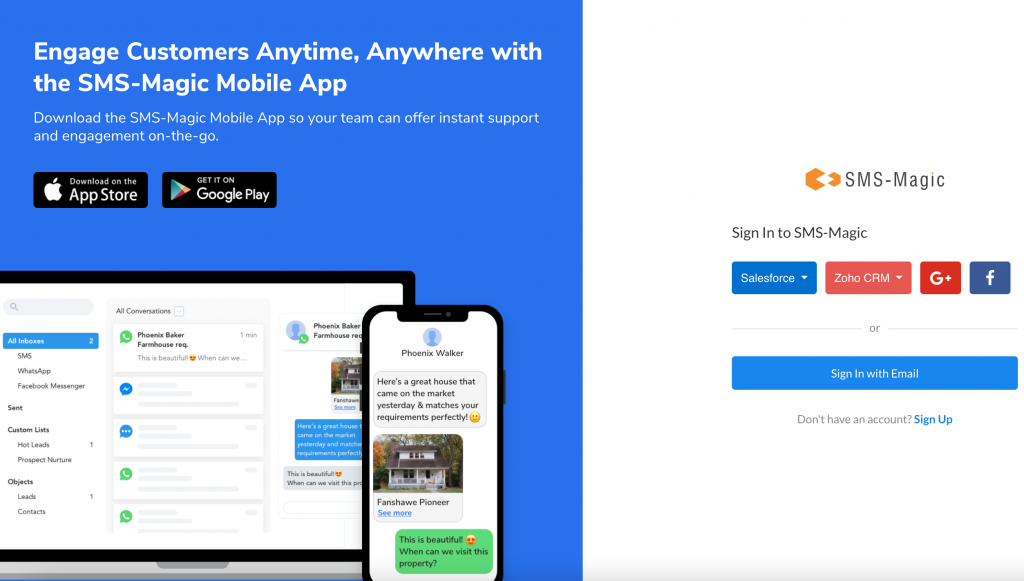 The following Sign Up page will appear: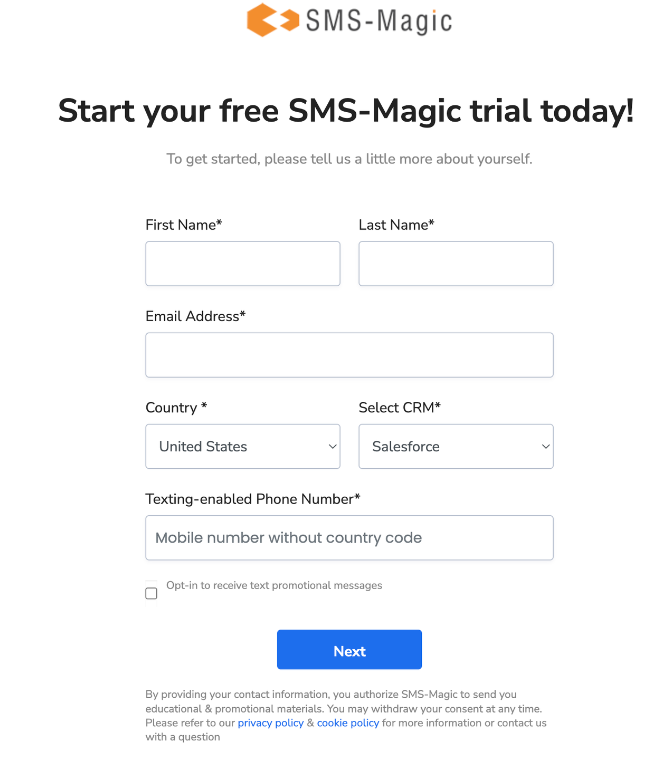 Enter the First Name, Last Name, Email Address, Country, CRM, and Phone number in the respective fields
Note: As per the country selected, the region will be considered automatically and an account will be created as per the region. Select appropriate CRM (Salesforce, Zoho, or Portal) from the drop-down list.
Check the Opt-in box to receive text promotional messages
Click on the Next button
The following thank you page will appear: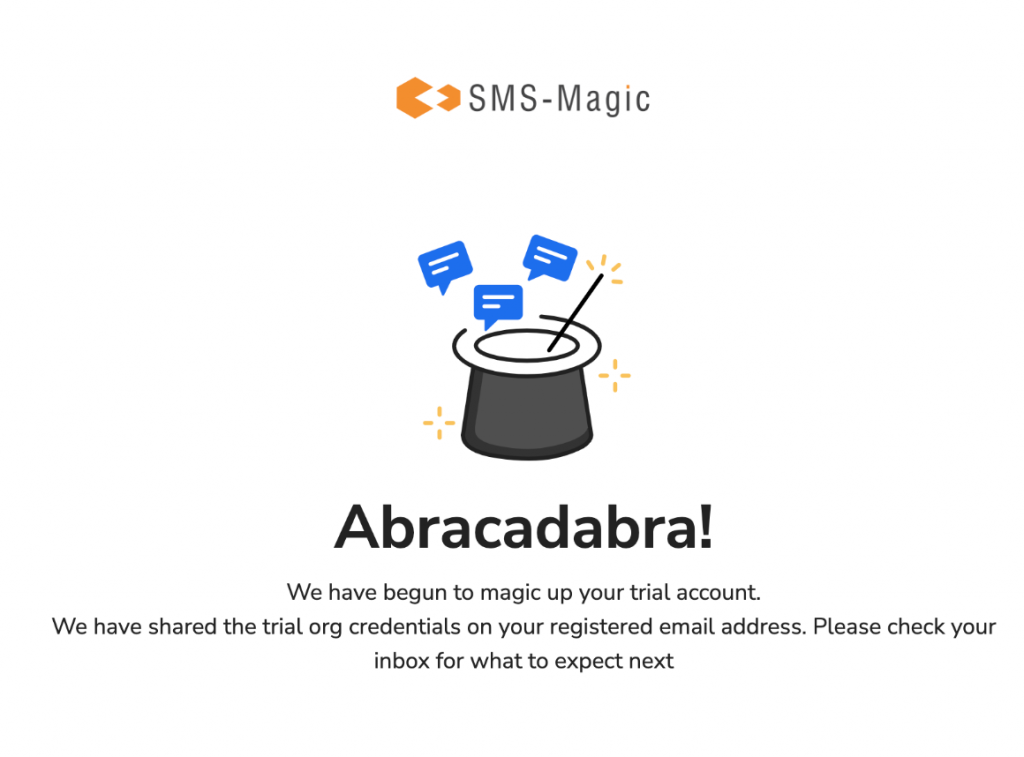 A confirmation email will be sent to your registered email address once you sign up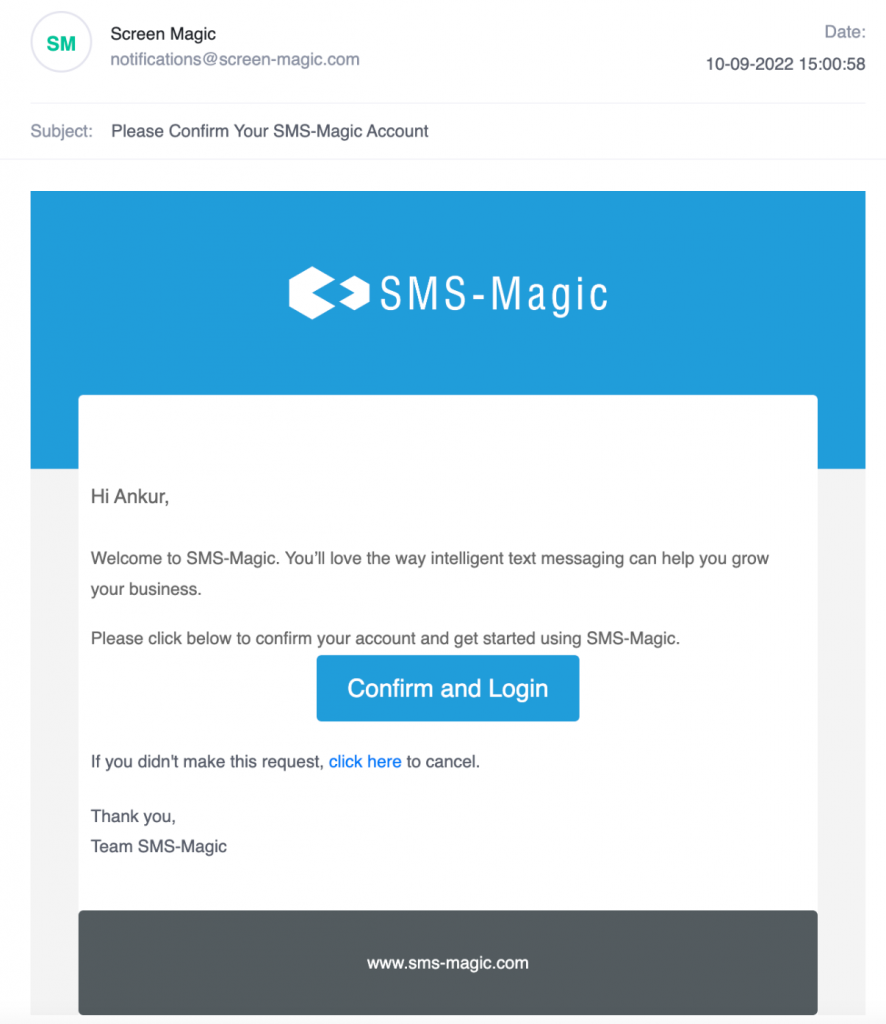 Click on Confirm and Login button to proceed
After email confirmation, set up your account password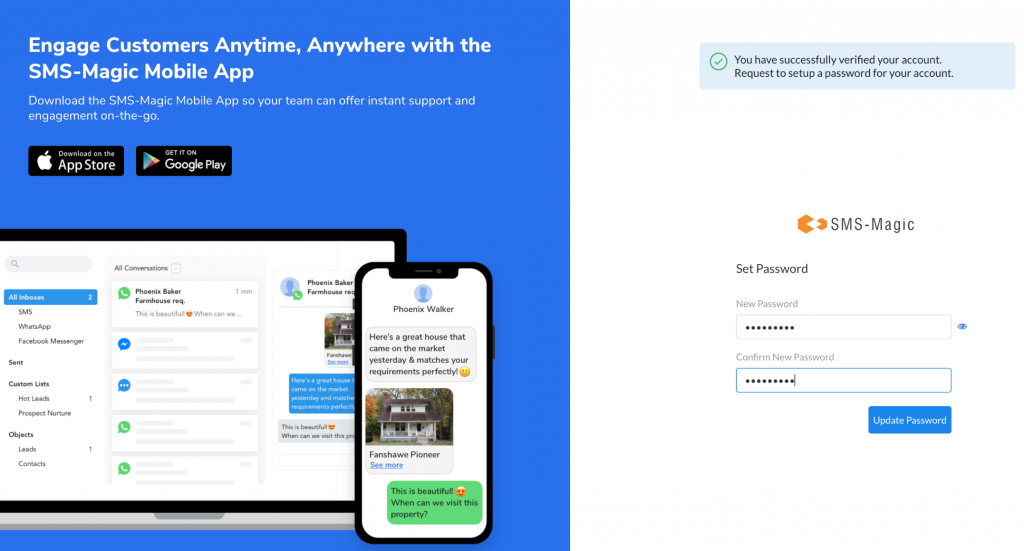 Once you set up the password, login to SaaS Portal with new password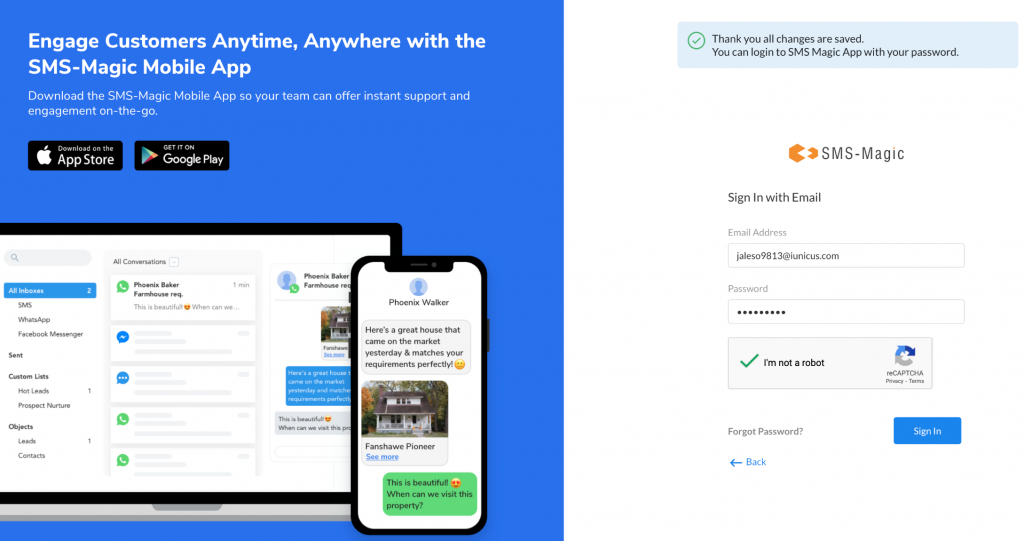 Start using the SaaS Portal with all the available options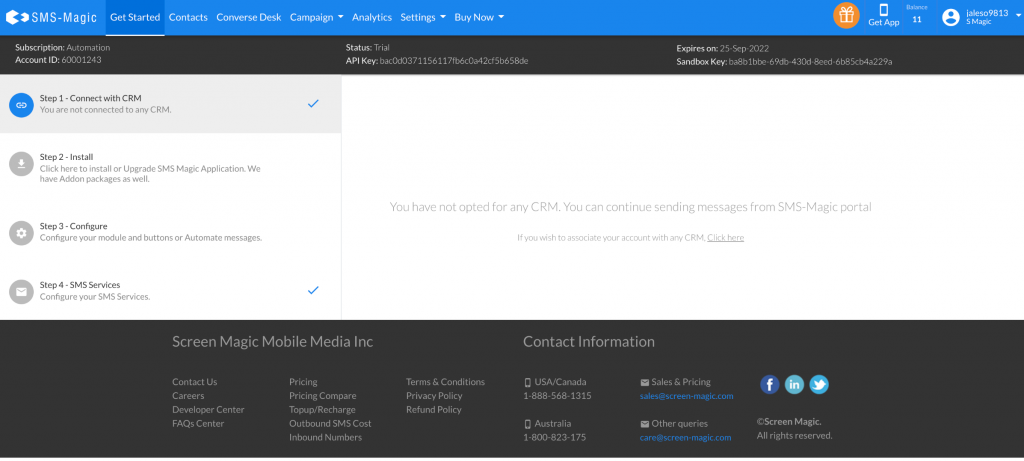 The customer will receive the welcome email