Click on the Sign Up link, below the Sign In with Email button. Follow the below steps to Sign Up with SMS-Magic:
Click on the 'Sign Up with Email' button to proceed
Enter the Name, Email Address, and Password in respective fields
Accept the Privacy Policy and Terms Of Service
Click in the checkbox 'I'm not a robot' and then click on the 'Sign up' button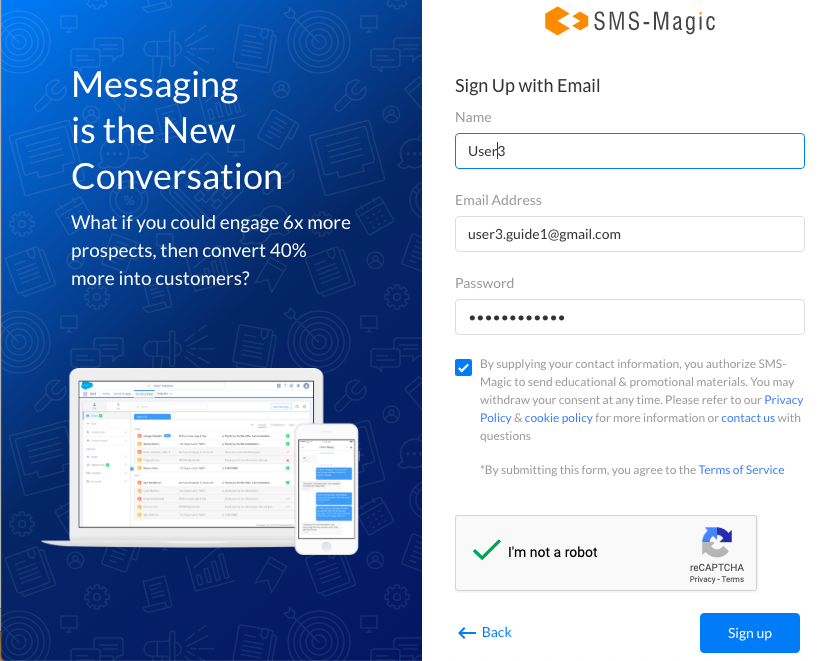 A confirmation email will be sent to your registered email address once you sign up. Click on the 'Confirm and Login' button to validate your account. You will be redirected to the SMS-Magic application. Click on 'Sign In with Email', enter your credentials and Sign In.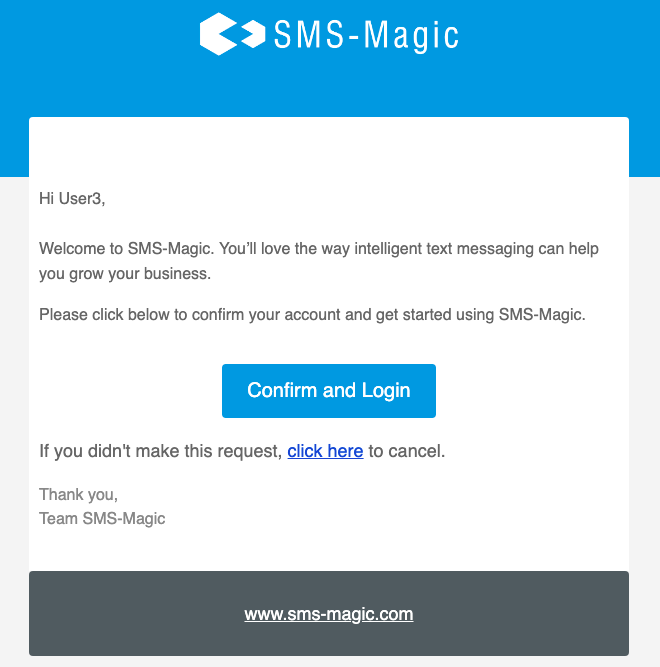 You will receive a Welcome Email after the above step. Welcome Email is received when you Sign Up using Salesforce, Zoho CRM, Google+, Facebook, and Email. You can bookmark this email for easy reference to your account details.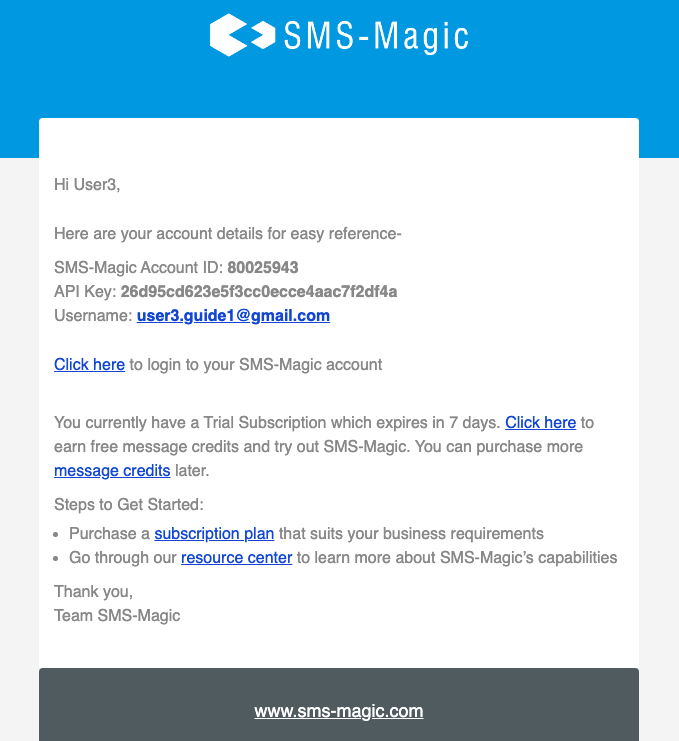 The Welcome email has the following Details:
SMS-Magic Account ID – This is your account identifier with SMS-Magic. You can share it with care@screen-magic.com when you wish to get information or resolve queries regarding Web Portal.
API Key – This is the identifier we use to authenticate the API calls from your account while sending messages. You need to use this API Key if you are integrating SMS-Magic APIs in your product to send messages.
Username – This is the Email ID you used to login to SMS-Magic.com
Also links to purchase more SMS credits, subscription plans, and the resource center are provided in the email.
Once you Sign In, peruse the disclaimer. Proceed by clicking on the 'I Agree' button as shown below.
You will be required to fill details in the KYC section once the above step is completed.