SMS-Magic supports the following Zoho Data Centers.
US Data Center
EU Data Center
India Data Center
Australia Data Center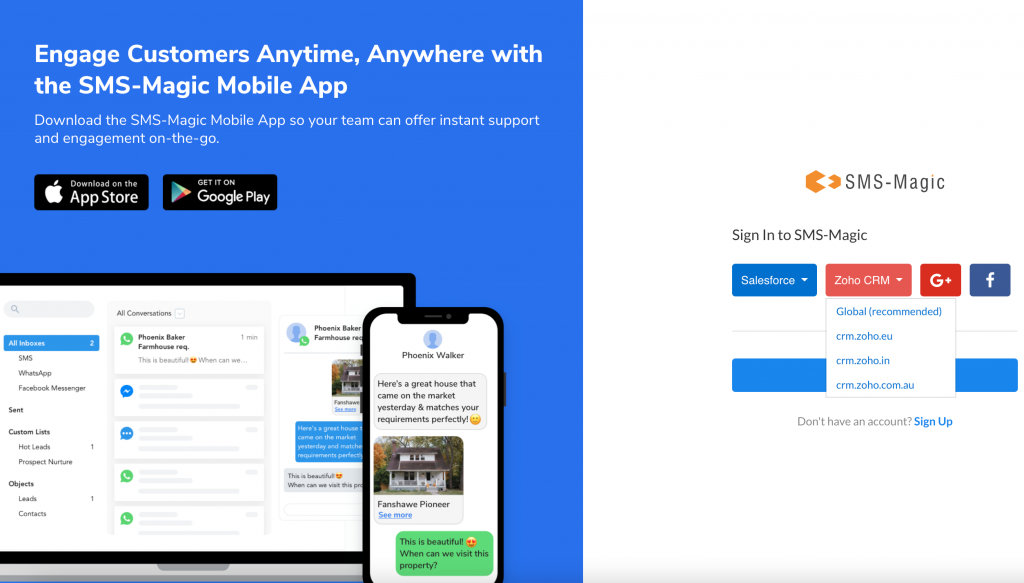 Choose the Data Center and you will be redirected to the Zoho CRM Login page. Enter your Zoho CRM credentials.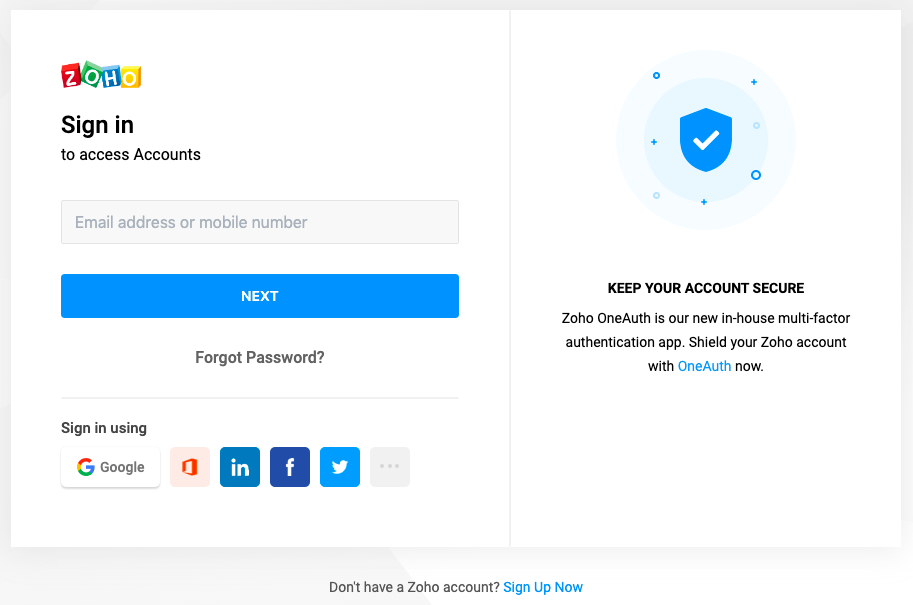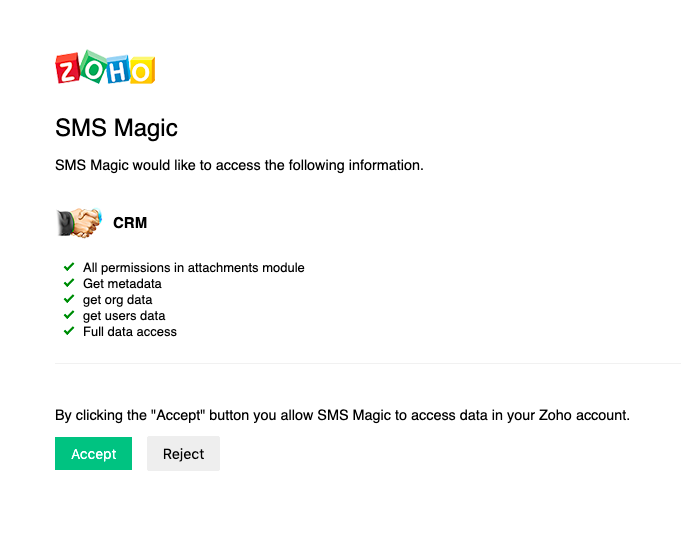 Click on the 'Accept' button to grant SMS-Magic access to the data in your Zoho CRM account. You will be automatically Signed In to the SMS-Magic Web Portal and redirected to the Home Page.