Here, the admin can get all the information about shortened links that are created from the account such as Long URL, Short URL, Domain, Slash URL, Status URL Expiry, and Click Count.
Note: Expired short links become a dead link.
Admin has the access to check the duration or expiry of the shortened links. Admins should ensure to remove short links from the templates before they expire.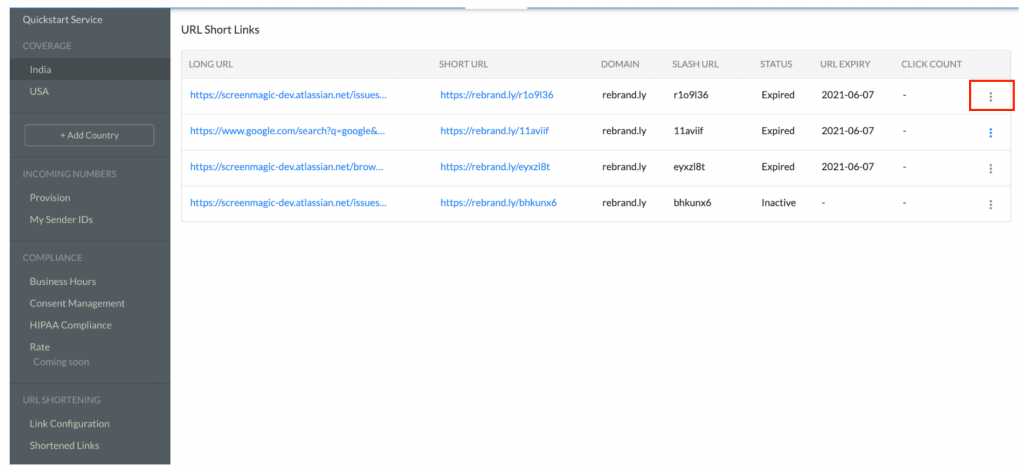 Follow the steps below to Deactivate Short Links:
Click on the icon, the following options will appear: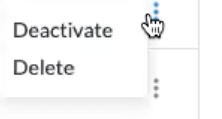 Click on 'Deactivate' the following message will appear: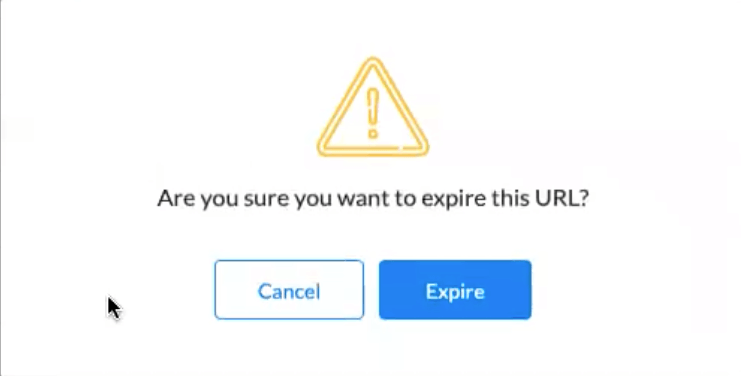 Click on the 'Expire' button to permanently expire the links
Click on 'Cancel' if you don't want to expire the link