Customer Activity for OAuth and Support Access
Customer activity in the customer portal will be shown using this functionality. Our system performs a large number of actions in response to consumer requests. These actions are important to demonstrate to customers so that they are aware of what has occurred in the system; these activities will also be utilized for auditing purposes.
In this release, we have added 2 activities:
OAuth Activities
Subscriber Access Activities
OAuth Activities
In the case of OAuth Activities, we show the following 2 activities:
OAuth Connection is broken and message sync has stopped. In the case of OAuth's broken status, it is advisable for customers to log in to the portal and connect with a valid OAuth user.
OAuth Connection is established with any user.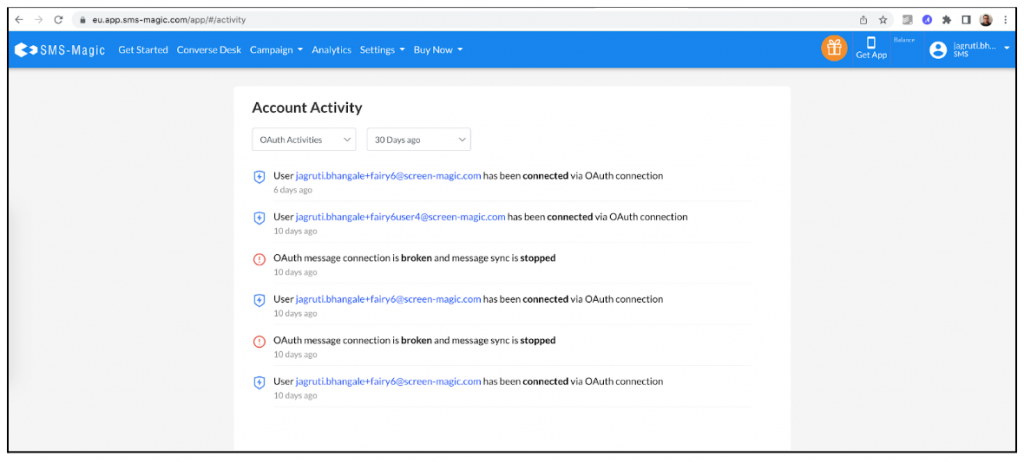 Subscriber Access Activities
When an admin user grants or revokes the access from the customer portal to the support team then that activity will be tracked under this activity.