This section allows the user to refresh message objects, refresh the Sender IDs, and set the date and time format.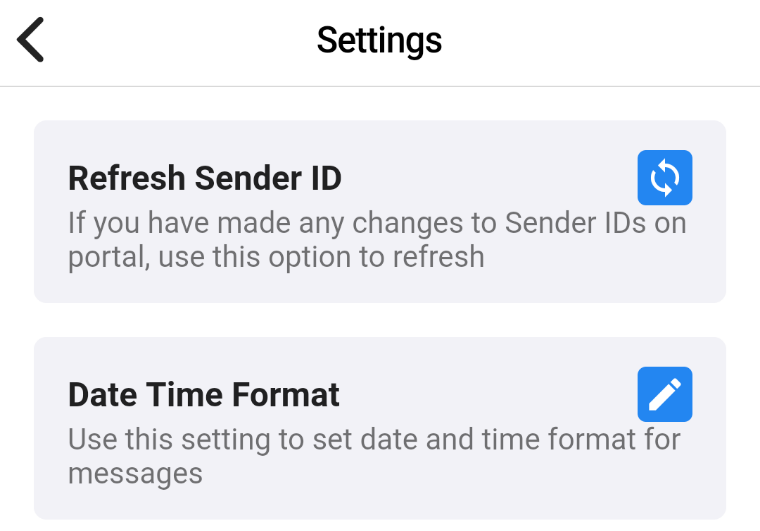 1.Refresh Sender ID
By clicking on this button, you will be able to refresh the Sender ID. If you have made any changes to Sender IDs on the portal, use this option to refresh.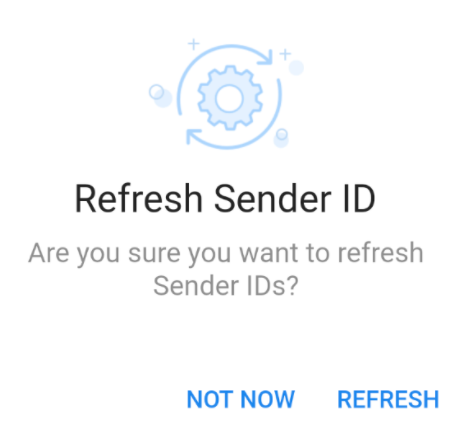 2. Date Time Format
Use this section to set the date and time format for messages. Here, you can also set the 24-hour format as per your requirement.