Sign In Using Salesforce CRM
You can use your Salesforce Production or Sandbox account to Sign In to SMS-Magic Converse.
Select the type of account (Production / Sandbox) from the 'Salesforce' drop down.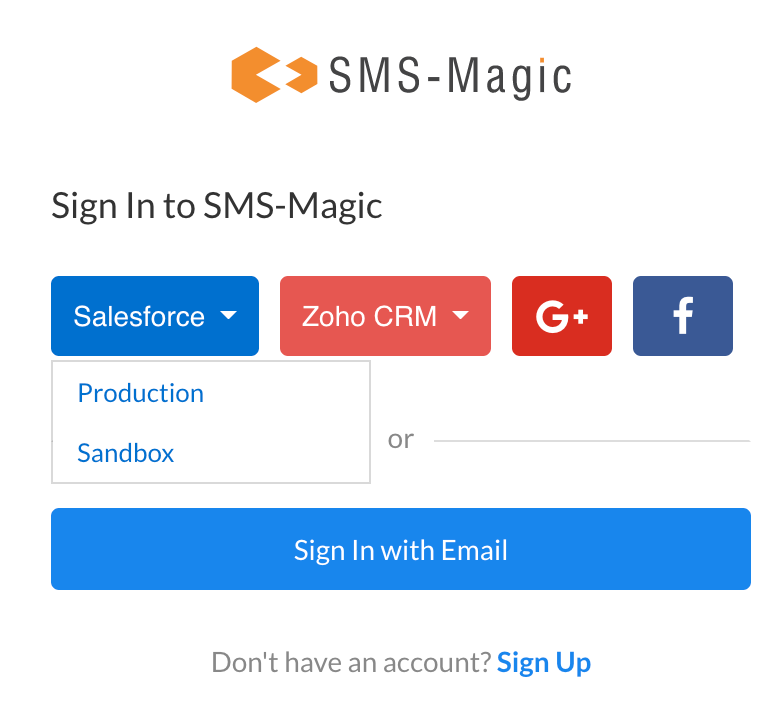 You will be redirected to the Salesforce Login page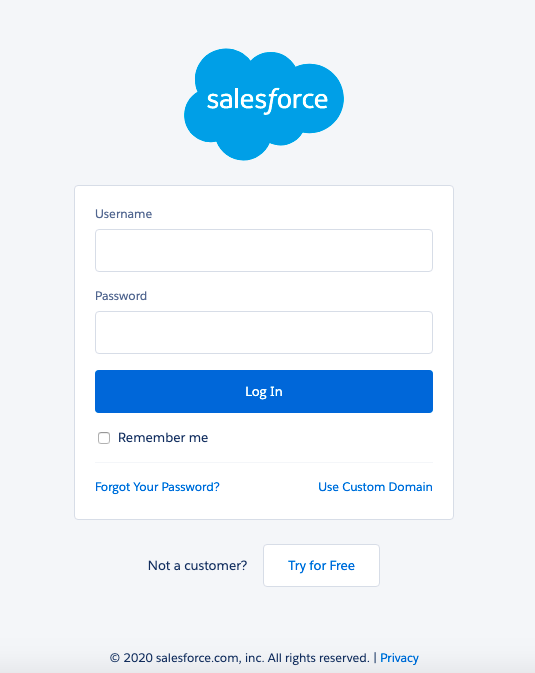 Enter your Salesforce credentials
Allow SMS-Magic access to your Salesforce account data. Read through the required access and click on the 'Allow' button.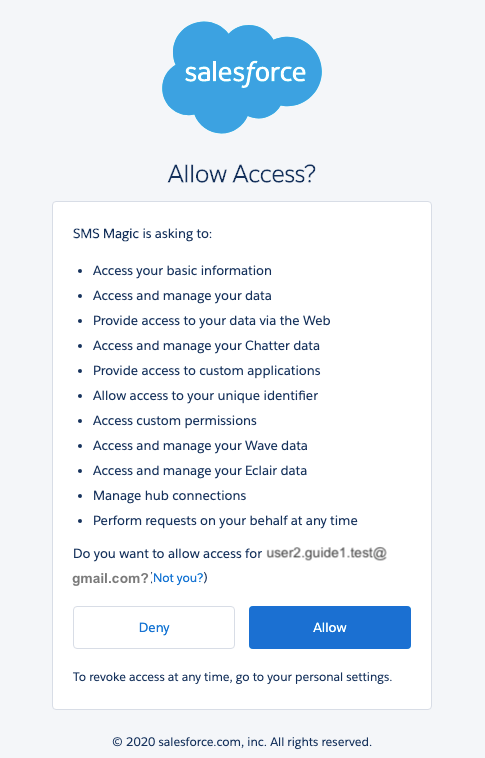 You will be automatically Signed In to the SMS-Magic Web Portal and redirected to the Home Page.