It's a circular problem. You can't send text messages to prospective customers until you have "express written consent." And you can't reach out by text to gain express written consent. So how can you stay compliant but still attract customers, clients or patients to your text marketing campaigns?
We've got tons of suggestions. But first, let's make sure we spell out what express written consent means.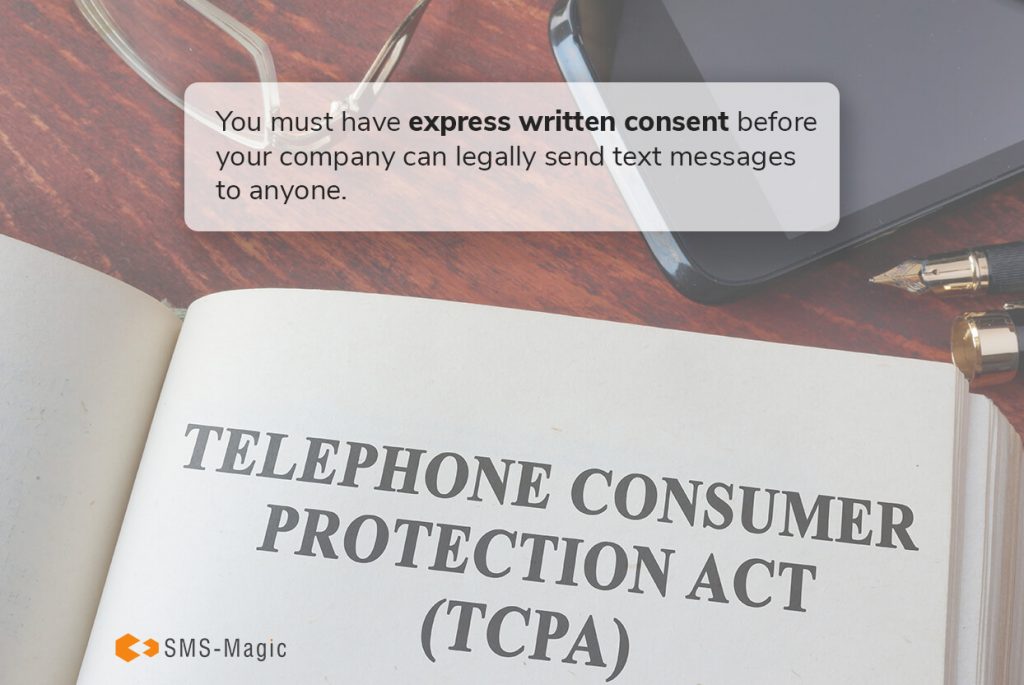 You must have express written consent before your company can legally send text messages to anyone. That means more than just asking for their phone number. It doesn't matter who it is – an existing customer, a former client, a trade-show lead, or someone on a purchased marketing list. Before that first message goes out, your customer must say it's okay.
The U.S. Congress created the Telephone Consumer Protection Act to combat unsolicited phone calls. Through the years, however, it has expanded to include new technologies like text messaging. It contains specific restrictions and penalties that companies ignore at their peril. The fines can be as much as $1,500 per message sent. In one of the first class-action lawsuits concerning texting, Papa John's settled the case against it for $16.5 million in 2013.
What do you need to include in your messages asking for express written consent? Our recent blog will give you the details for your calls to action.
Here are our suggestions for gaining express written consent while abiding by TCPA regulations:
Trade Show Touches
If you regularly exhibit at trade shows, you can promote your text messaging program to prospects, existing clients and lapsed clients with your booth signage. A stand-alone sign or banner can provide the initial instructions, and your text messaging program can automatically handle the exchange when the customer responds.
Business Cards
If you use business cards at trade shows or other business meetings, you can include initial instructions for opting into your messaging campaign on the business card.
Product Packaging
Include instructions for opting into your messaging campaign on product packaging, shopping bags, tote bags, napkins, or other peripheral materials you regularly give to customers.
Coupons & Discounts
You can offer coupons and discounts if someone signs up for your SMS marketing program, but be careful how you word your offer. Make sure you explain the coupon or discount is only available if they sign up to receive SMS marketing messages from you. So "A 20% discount is available when you join our text messaging list" is okay. "Text us to get a 20% discount" is not.
Emails
If you have permission to email your customers, you can send instructions for opting into your messaging campaign. Be sure to take care in the wording when you offer a discount, coupon or added bonus in your email.
Website
Pop-up windows on your website can prompt users to opt into your messaging program. You can also include information on static web pages that have high traffic.
Contests
Start a contest that includes opting into your texting program. Social media channels work well for this type of customer interaction.
Social Media
Use your social media channels to extend your offer.
Online Ads
Include your offer in online ad campaigns.
Signage, Point of Purchase
If you have a physical location that your customers visit, include your text messaging offer on store signage or point-of-purchase materials. Using a short code phone number can make it easy for a customer to respond.
Customer Receipts
Print your offer on customer receipts or include them on email receipts.
Radio, Television, Newspaper
Media that's not online can provide a receptive, if different, audience.
Billboards
Drivers don't have much time to read a billboard, so use clever short codes so that they can remember how to respond. Short codes, unlike long codes, use five or six digits to send a text. Sending "opt-in" to CHEESE could get you extra toppings on your next pizza.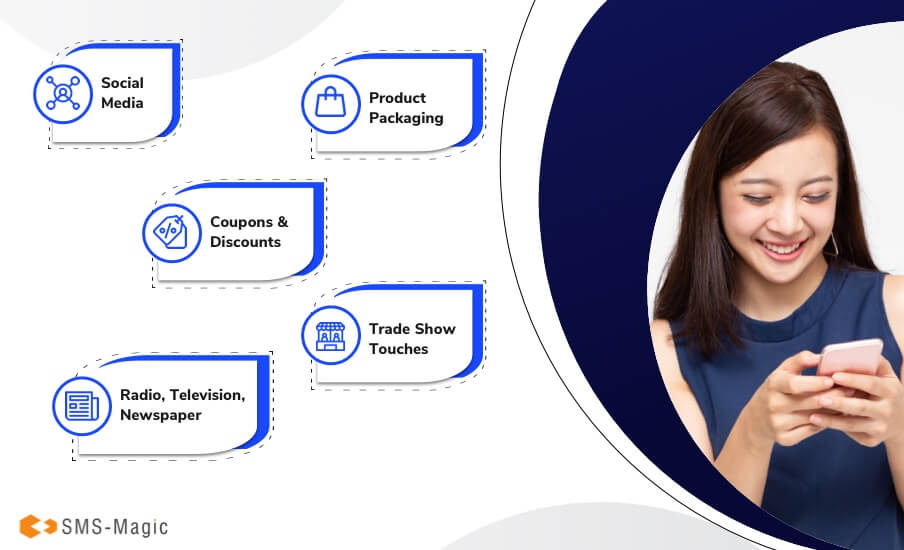 Blogs
Include an opt-in message in all your blogs. Or create pop-up windows that appear while someone is reading a blog. You can provide a special white paper or case study as a premium for opting in. As with coupons and discounts, be careful how you word the offer.
Yard Signs
Yard signs are not just for homeowners. You can use them on your business property to encourage customers, clients or patients to sign up for text messaging.
Tee Shirts
Clever text on your team's tee shirts can help spread the word at trade shows, charity events or community projects. Short codes would be a great way to keep the message brief.
What Should Happen After a Customer Opts-In
After your customer has opted-in, you'll want to send a text confirming their participation. In that text, you can mention all the information they need to make an informed decision, such as what they can expect to receive, how often messages will arrive, applicable message and data rates, who you are, and how to opt out. That isn't a complete list of the information you need to share, but you can find a list in our recent blog. Products like SMS-Magic can help you automate the messages that follow an offer response. What could be easier?
Keeping Track of Who Opted In and Who Opted Out
You'll need to keep track of who has opted in and who has opted out, as well as who is already in the system to keep one person from opting in multiple times. SMS-Magic can make compliance a breeze, particularly if you have tied your text messaging campaigns into your CRM. No matter what industry you're in – banking, higher education, hospitality, finance or others, we'll help you keep up with customer permissions as they opt-in (and perhaps opt-out) of your messaging campaigns.
SMS-Magic is designed to track opt-in and opt-out requests so that you send only to the customers who have specifically asked you to. Our back-end systems are structured so that we can display individual requests, and we can prove you've complied with customer requests. You won't have to worry about regulators asking to see your records. We use on-going processes to collect and store information about distribution and can share it with regulators, if necessary.
Does SMS-Magic sound like the answer you've been looking for? We hope so!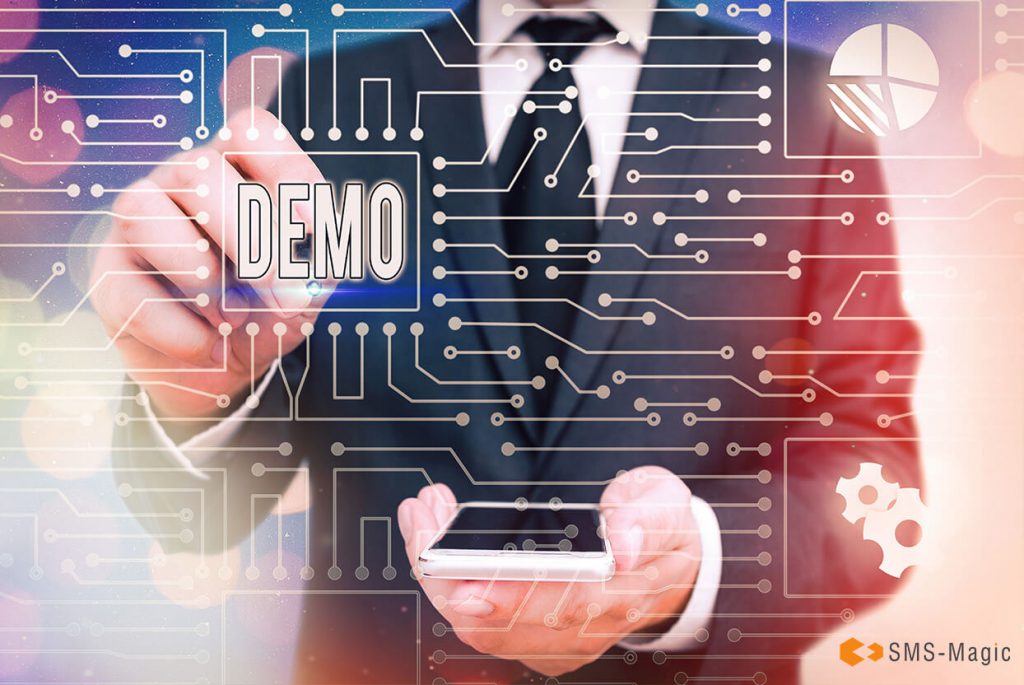 Contact us to set up a demo or to start your free trial. Let us show you why your compliance worries will disappear with SMS-Magic!