Would you like to make it easier for customers to do business with your company,  improve your accounts receivable turnover ratios and improve your bottom line while meeting compliance standards? You can generate those results by including payments in your conversational messaging campaigns.
Consider the proven results of messaging campaigns: MarketingProfs reported SMS marketing has a whopping 98% read rate, while 40% of text messages actually receive a response from customers. And when it comes to paying via text messaging, customers enjoy the convenience just as much. From mobile readers to crypto transactions, digital payments are fast and convenient.
Why would a business expand its customer tools to offer payment solutions via text messaging? A study conducted in 2020 by Weave found that 35% of customers are interested in paying with a text from their phone.
Convenience and Personalization
By offering flexibility and convenience to customers, businesses are more likely to improve their accounts receivable turnover ratios. Companies with high accounts receivable turnover ratios indicate that they collect payments from customers quickly without long waiting periods.
In addition, customers may also enjoy the personal, casual aspects of receiving text messages rather than formal bills sent via snail mail or email with a deadline to pay. In fact, a 2014 industry survey found that 52% of customers would be likely to text with a live customer support agent, and that the same percentage would prefer texting instead of their current method of reaching customer support.
One limitation to consider is the nature of SMS and MMS messages sent in the United States. Your messaging provider can make the physical and backend parts of their systems secure, but no one can secure messages once they are enroute without the special security environment provided by over-the-top apps like WhatsApp.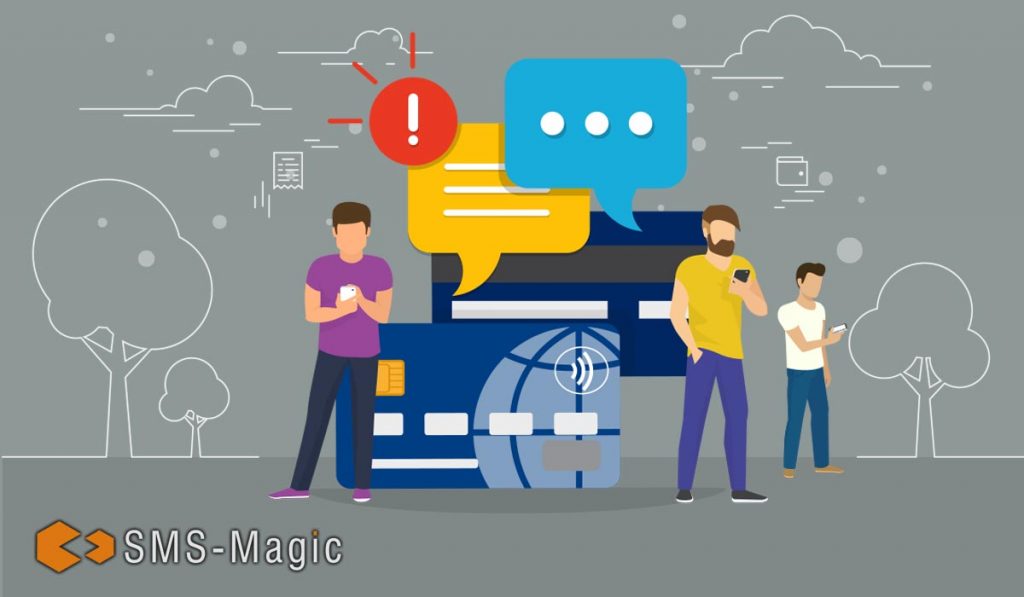 Compliance
Perhaps the number one priority for businesses accepting text payments is the need to be PCI compliant. If you don't plan to process payments yourself, make sure you partner with a vendor who builds compliance into their interactions with your customers.
There are only 12 requirements your business must meet to accept debit and credit card payments, but being aware of these requirements is only half the battle. You must also adhere to them in your systems and transactions.
To ensure you take no shortcuts with compliance in text payments, practice these rules:
Partner with a payment processor that has a solid track record of compliance
Know the ins-and-outs of sensitive cardholder data
Establish crisis and incident response plans
Conduct regular security audits
Payment Data Storage
Storing cardholder data – account numbers, pins, CVVS, and more – is also a critical aspect of a company's PCI compliance and security when accepting text payments. When data breaches occur, scammers are often skimming cardholder data.
In an ironic twist, your company's own employees may be a major cause of non-compliance if they are not handling cardholder data appropriately. A Veritas Technologies study of international office workers found that 71% employees are exposing companies to risk by sharing sensitive data outside of the businesses that employ them.
Training employees in ethical and secure data handling is just as important as ensuring your internal controls and infrastructure meet compliance standards. Many companies choose to bring in an outside expert to establish data security standards and train employees for mobile payment practices.
The ability to accept payments or store personal information is becoming increasingly popular with global companies. In fact, banks and other financial institutions use WhatsApp to send bank balances, overdraft alerts and other inquiries to their customers via messaging. WhatsApp, which is supported by SMS-Magic, also has the ability to safely secure personal data.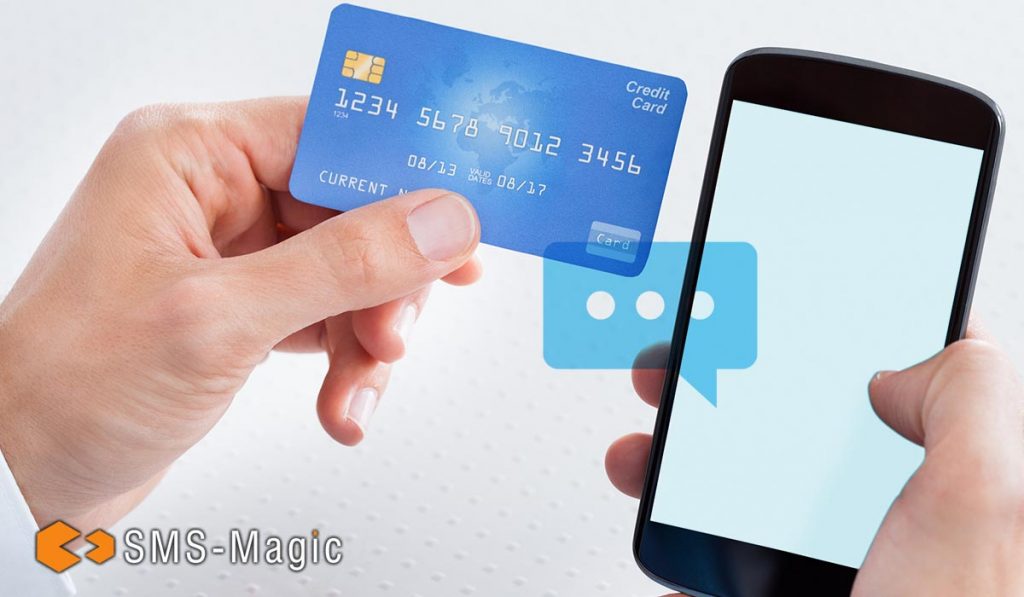 BYOD Policies
With the rise of remote and mobile work, many companies have developed "bring your own device" policies. Guided by these policies, employees are allowed (or encouraged) to use personal devices that are not under the purview of the company, even if they are used for business purposes. When employees use their own device to communicate with customers, the employee becomes responsible for ensuring that they are practicing compliant behaviors when they're engaging in messaging and in text payment processing.
Even secure transmission apps like WhatsApp can make proving secure communications difficult. For example, if a company ever had to conduct a security investigation – internally or externally – it would be difficult to extract information from an employee's personal device unless individual consent or subpoenas are involved.
That's why it's important to make sure your business has an ironclad phone policy for employees using their personal devices for business purposes. Establishing dedicated work apps keeps their communication within a controlled work environment, ensuring you have access to communications if issues arise in mobile payments.
Whether you're using WhatsApp, Facebook Messenger, LINE, or any other messaging channel to accept text payments from customers, your business is making the customers' lives easier. 
Ensure your company's infrastructure is prepared to handle this sensitive data by choosing the right payment processors, cybersecurity specialists and messaging solutions to keep you compliant and safe. 
At SMS-Magic, we can help your business securely accept mobile payments from customers via our messaging solution that meets PCI and telecommunications regulations. To chat with an expert, set up a free demo.