Recently, one of our customers reached out to us to help them solve a problem. Their tenants liked texting so much, they were using it for everything, including reporting emergencies. Our customer had set up a phone system to handle emergency calls, but tenants weren't using it. Turns out, they'd rather text.
But when tenants reported emergencies by texting, staff members weren't always at their desks to receive the texts. During the day, they were often out checking on properties, and after hours they were spending time with their families. They had asked tenants to phone in their emergencies, but tenants wanted to text. Missing the texts meant that their tenants were not getting the help they needed. Frustration was mounting for our customer and the tenants.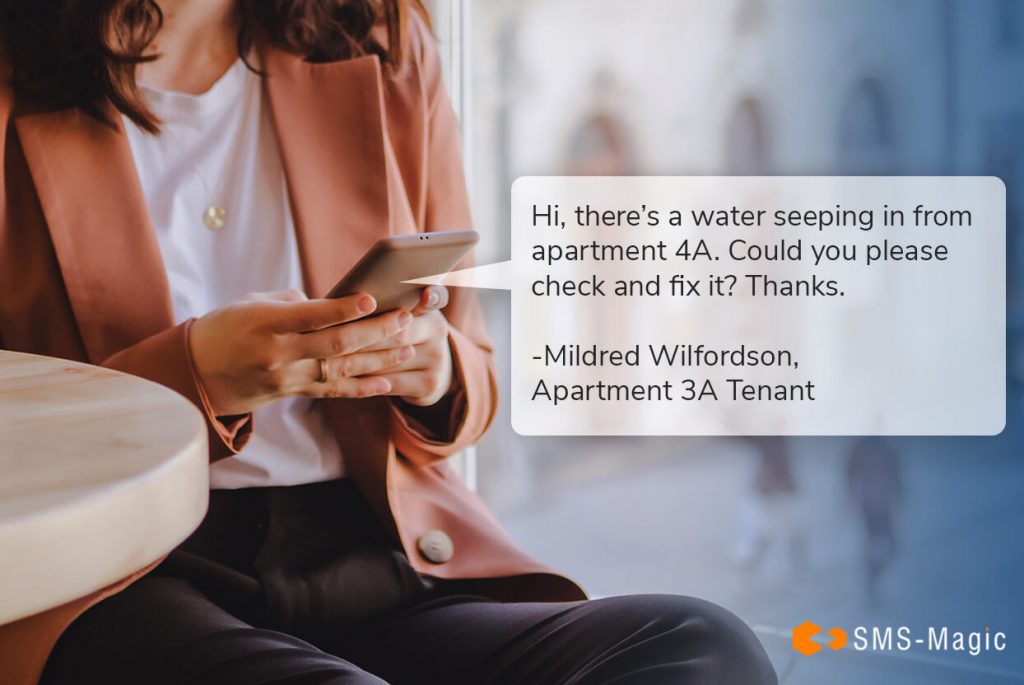 Our customer wanted to know if we could help. Fortunately, we had anticipated this type of need and had created the SMS-Magic mobile app.
We know that globally we send 5 billion texts a day, and we open 98 percent of them. Conversely, we only open emails 22 percent of the time, according to Gigaom. Research from Asurion shows that we look at our phones 96 times a day or once every 10 minutes.
With the SMS-Magic mobile app, your team can respond to your customers wherever they are. And they can use their own phones. This gives your staff the ability to offer personalized customer experiences while they are away from their desks.
It's a competitive world and if you're able to respond to your customers faster than your competition, you have earned an amazing competitive advantage. Your customers may not expect much from customer service, but you can earn new customers, while keeping your existing customers, by delighting them every time they contact you. Quick responses to their emergencies or inquiries can help you develop the positive customer relationships that drive your business.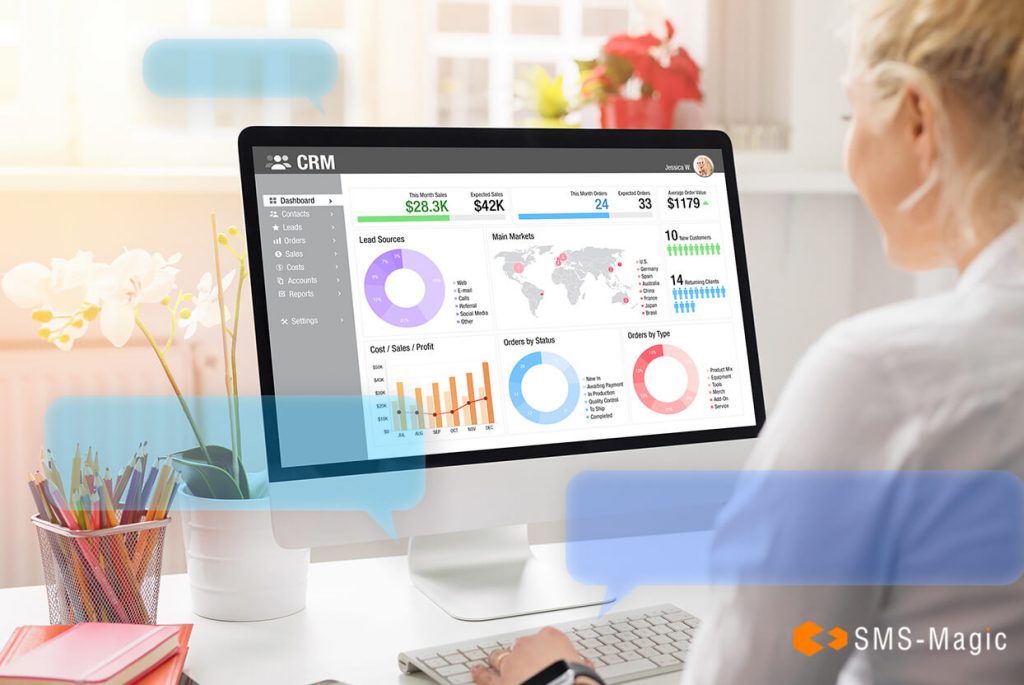 And we know that if you use a CRM like Salesforce or Zoho, you want to keep track of all your customer interactions. We can connect the mobile app to your CRM. All of your incoming texts and your responses will be archived in your CRM just like you were responding from your desktop. You can:
Start and tag conversations with campaign leads, opportunities, candidates, cases, etc.
Route conversations to the right team members and increase customer satisfaction.
View conversation history across mobile, CRM, and other systems.
We also can help you set up automated responses to incoming texts. With an automated system in place, your customers will have an immediate response. You'll have the option to switch to live responses when you need to.
The mobile app allows your team to share images, files, videos and live photos with your customers (or tenants!). An on-point YouTube video could turn an emergency into a quick DIY project. Or it can assist you in responding quickly when your customer can't fix the problem.
We've also thought about the customers who use more than the native SMS capability in their phones. You can receive, track and respond to multichannel queries such as WhatsApp, Facebook Messenger, text and MMS.
Security is always top of mind for us. As with our desktop service, we ensure data privacy and regulatory compliance while you're using text messaging to manage your customers' issues.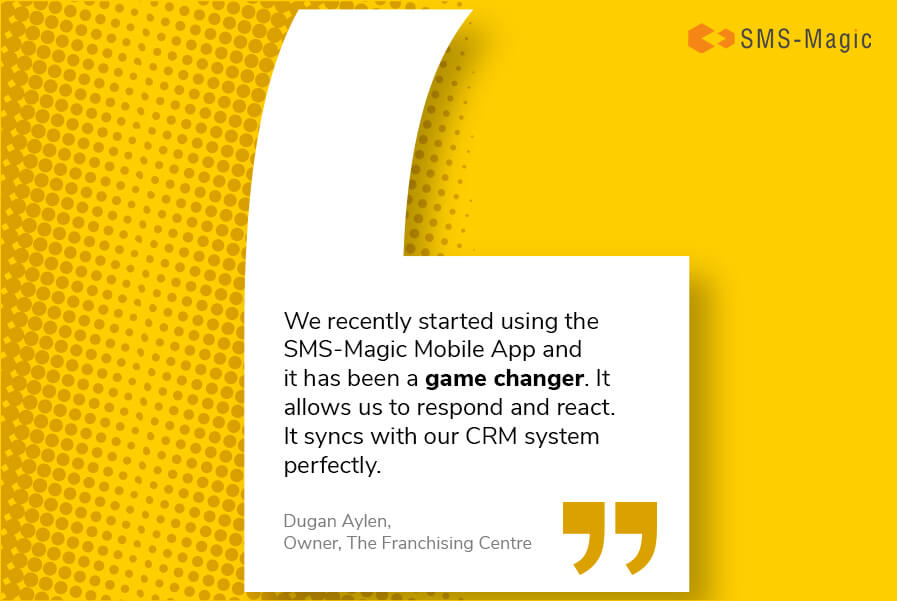 We've been getting rave reviews from customers who have tried our mobile app. Dugan Aylen, owner of The Franchising Centre, said, "We recently started using the SMS-Magic Mobile App and it has been a game changer. It allows us to respond and react. It syncs with our CRM system perfectly."
We'd like to help you engage customers anytime, anywhere with the SMS-Magic Mobile App. Download the app now from the App Store or Google Play. If you have questions about set-up, be sure to contact us!