Would you like to grow your business in 2022? What about increasing the number of customers who respond to your sales efforts? Or retaining more of your existing clients?
We've been checking in with several of our most successful clients, and we'd like to share some of their best ideas for serving customers and increasing the bottom line.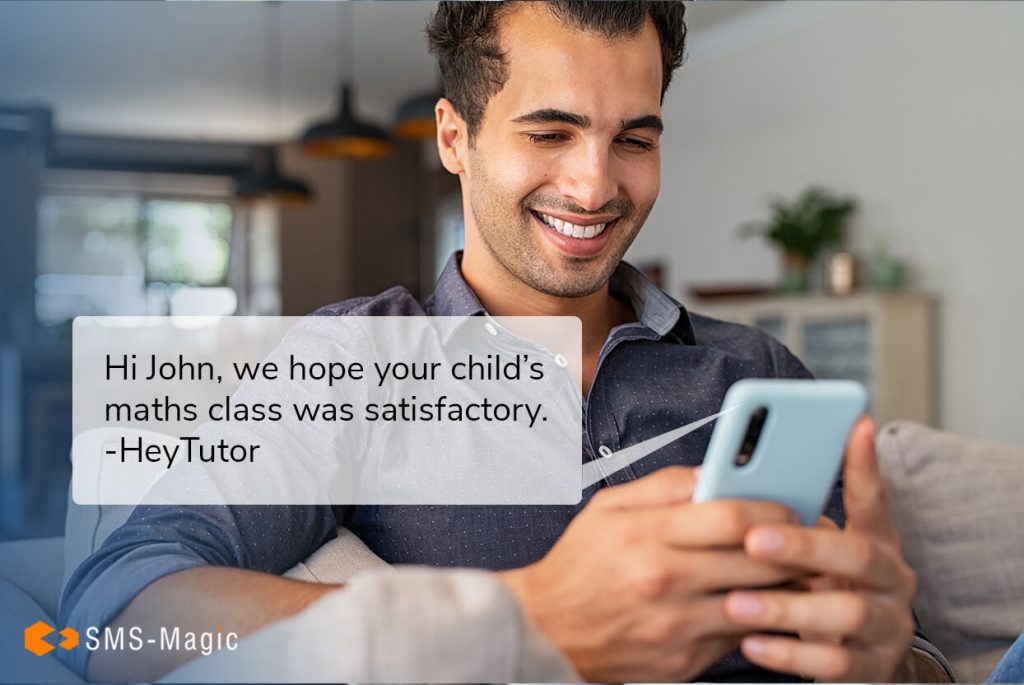 Text Follow-Ups Produce Stunning Results
HeyTutor is a company dedicated to the supplemental education of children and adults from pre-K to college and beyond in more than 250 subject areas. The core of their business is one-on-one, online tutoring sessions, but the company is expanding its business with in-person tutoring, early childhood prep activities, and social and emotional learning, just to name a few of their recent initiatives.
As they prospected for new business, HeyTutor found that their best potential clients were working parents and students who were busy with other commitments most of the day. When HeyTutor reps followed up initial inbound queries, they found it very hard to reach students and parents consistently.
They knew that the average response rate for emails was less than 10 percent and the response rates for phone calls were lower still. Messaging seemed like a great solution to their problem.
Patrick McClure, HeyTutor's director of operations, said in a recent interview that a staff member can respond immediately to an inbound query with a text. The prospect can then easily multi-task and respond. Their response might read, "I'm not available right now. Call me back after work. I'm free at 6." The staff member knows exactly when to call.
By this point in their corporate development, HeyTutor had already developed a robust CRM with Salesforce and wanted to integrate the database with a messaging solution. They looked for companies that were experts at Salesforce integrations and chose SMS-Magic. The company is a Salesforce Partner and the #1 rated messaging application on the Salesforce AppExchange.
McClure reported that after the SMS-Magic integration went live, the company saw an increase in lead responses between 35 and 40 percent. The increase in responses has directly benefited the bottom line.
As the relationship between the two companies has developed, SMS-Magic has continued to work on tailoring the product to meet HeyTutor's needs. "These guys made it effortless and got everything set up right away," McClure said. "Also, it was very affordable."
"It's been a pleasure to work with SMS-Magic," McClure said. "They have a customer service team to emulate. It's remarkable."
In another success story, Craig Garber, CFO of LifeMoves, reported an average response rate to text message surveys of 59 percent. Survey masters are generally happy with response rates of 10 percent. Research shows that CRM-driven messaging regularly produces response rates of 40 percent and above.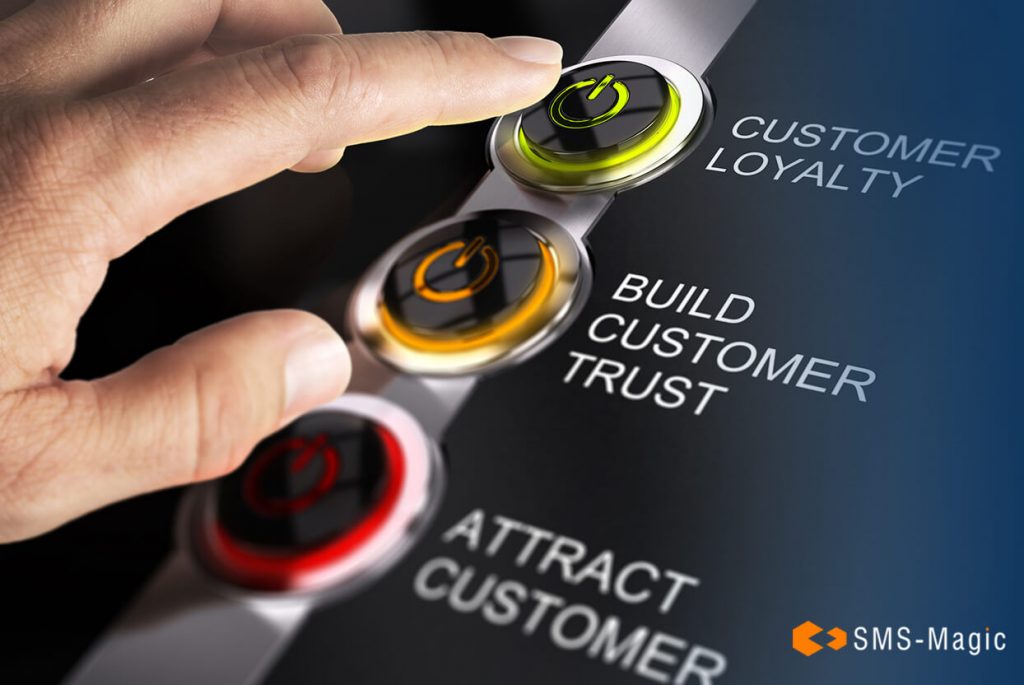 Great Customer Support Builds Great Customer Loyalty
Working in the experience economy, your customers expect you to provide meaningful experiences in every interaction. Nowhere is that more obvious than in customer support. Your customers want you to solve their problems without a hassle.
You probably provide several channels for customer contact. We'd like to suggest that you offer conversational text messaging. Customers already prefer text messaging and say they would use it for customer support issues, if it were available. Messaging can be immediate and catches customers at their moment of need.
Using text messaging in customer support allows a customer to contact you exactly when they need you, and the nature of the platform encourages them to use a minimum of language to describe the problem. That brevity saves your reps time, and that saves you money.
If you use a CRM, you can capture all customer interactions, no matter the channel. That means your reps know the background as they deal with issues. Texting also allows you to extend the time spent with each customer. Texting agents are ten times more productive than their phone or email counterparts.
Greg Royse, CEO of Tidy, said, "We respond with 10 support messages to every support email – our customers love it."
Providing positive, easy customer service responses helps build customer loyalty. Each time a customer is satisfied, your brand benefits. When it's time to replace a product, customers remember positive responses to their needs.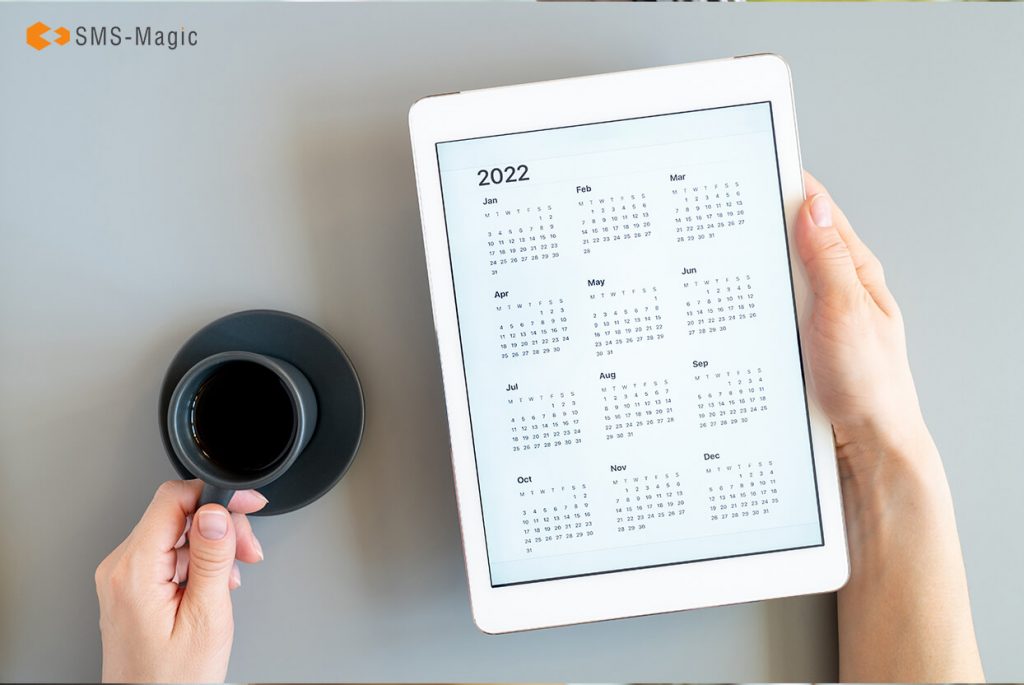 Plan for a Great 2022
Your 2022 goals probably include bringing in new customers and keeping the customers you already have. Text messaging can help you meet your goals. CRM integration, automation, message templates, and conversational outreach all help create and build customer relationships. Let SMS-Magic help!
We offer a free trial so that you can get a feel for our product. If you're as pleased as we think you will be, you can choose the level of service that's best for your company.Contact us to set up a demo or to start your free trial. Let us show you how you can engage your customers in a new way!