When a customer opts out of your messaging campaigns, can you be sure you won't send messages to them ever again? Can you prove it?
Seemingly simple requests, like a request to opt out of communications, can sometimes have expensive consequences. Fines for illegal text messages can range from $500 per text to $1,500. If you're sending thousands of texts, fines can quickly become overwhelming due to non compliance.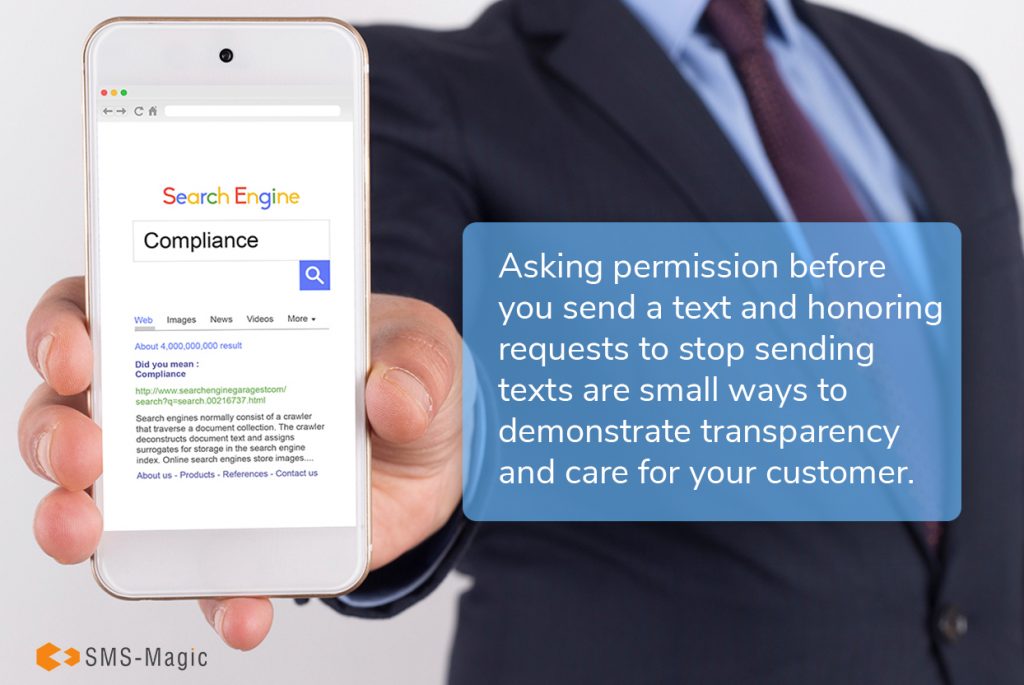 More than that, however, is the desire to build trust between your company and your customers. Customers these days want a transparent look into your motives and methods. Asking permission before you send a text and honoring requests to stop sending texts are small ways to demonstrate transparency and care for your customer.
Michael Weinhouse, founder and co-CEO of Logical Position, wrote in a Forbes leadership article, "But as scary as the idea of transparency might seem, I know from experience that, in the long run, it's good not only for your customers but also for your business. In addition to attracting new customers, transparency allows you to better serve your current ones, ensuring they stick with you."
We think asking customers to opt into your messaging program will help make the world (and your business) a better place. It demonstrates the kind of respect we all want.
What Are the Rules?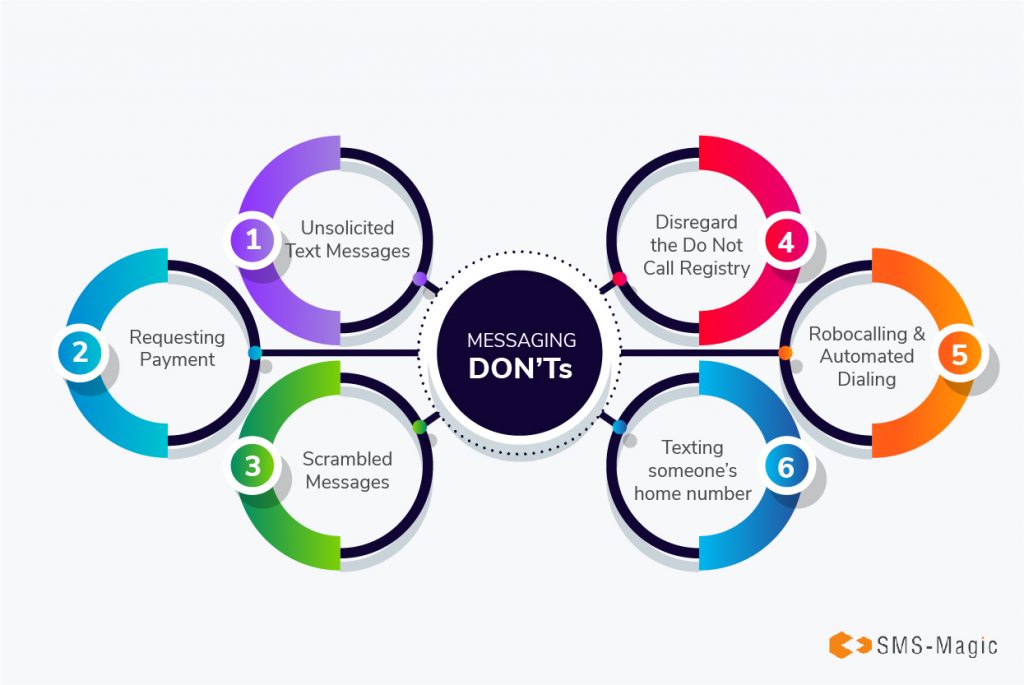 In the United States, commercial text messages are governed by the Telephone Consumer Protection Act (TCPA). The Federal Communications Commission established the act in 1992 to slow the stream of unwanted telemarketing calls. In the subsequent years, the TCPA has been expanded to include text messages, too.
Here is a quick guide from law firm Whitfield Bryson LLP outlining what is not allowed under the TCPA:
Unsolicited Text Messages – businesses are not allowed to text consumers without their permission. If a consumer gives permission for texts, the first text you send to them should confirm their permission.
Requesting Payment – businesses may not request payment or additional identifying information before revealing the actual message.
Scrambled Messages – businesses must send readable texts. They may not scramble the message or use unintelligible audio.
Do Not Call Registry – businesses must respect the Do Not Call registry established by the FCC and the Federal Trade Commission (FTC).
Robocalling & Automated Dialing – businesses may not use robocalling to generate phone numbers or send text messages.
Restrictions for Residential Numbers – businesses may no longer use an "established business relationship" as the basis for texting someone's home number. That includes mobile phones that are used as home numbers.
So what should you do? Here are suggestions from Gleantap, a customer management platform created for the fitness industry:
Receive consent before any message is sent
Mention your company name in the first text
Give the coupon or value proposition upfront
Mention the frequency of messages that will be sent monthly
Disclose possible carrier costs and fees
Give an option to ask for help and opt out of future texts
How Can SMS-Magic Help You?
Our customers use messaging in a wide variety of applications in a wide variety of industries. No matter what industry you're in – banking, higher education, hospitality, healthcare or others – SMS-Magic can make compliance a breeze. We'll help you keep up with customer permissions as they opt-in (and perhaps opt-out) of your messaging campaigns.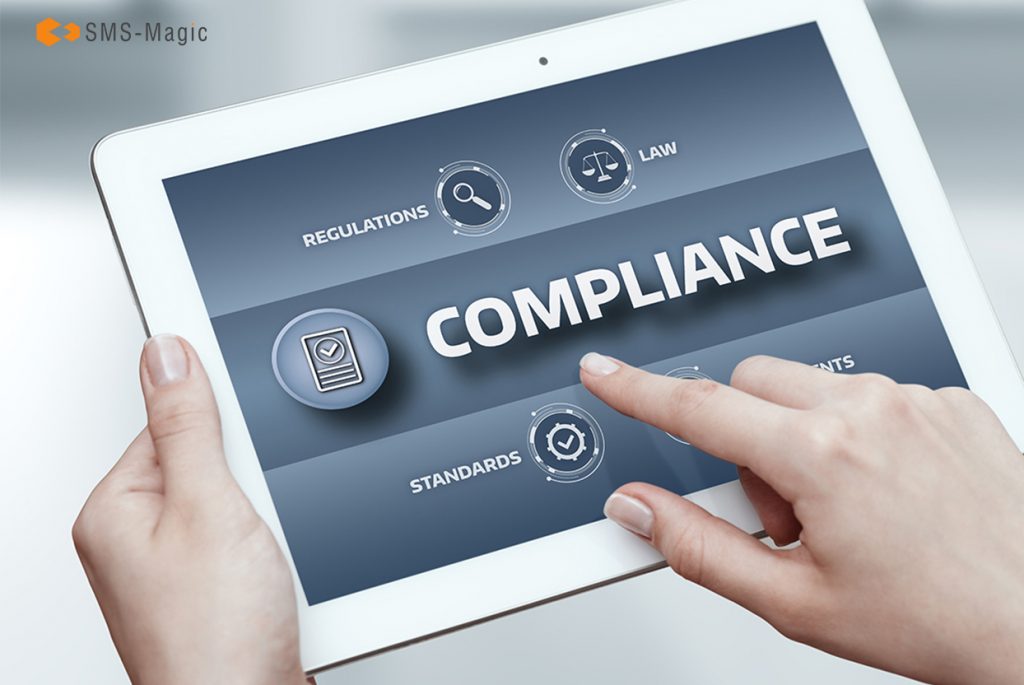 SMS-Magic is designed to track opt-in and opt-out requests so that you send only to the customers who have specifically asked you to. Our back-end systems are structured so that we can display individual requests, and we can prove you've complied with customer requests. You won't have to worry about regulators asking to see your records. We use on-going processes to collect and store information about distribution and can share it with regulators, if necessary.
Does SMS-Magic sound like the answer you've been looking for? We hope so!
Contact us to set up a demo or to start your free trial. Let us show you why your compliance worries will disappear with SMS-Magic!