We work with some really smart people. Our customers are creative in how they use text messaging to solve their business problems, especially when it comes to customer satisfaction. We thought you might like some insider's secrets to improving your customer satisfaction scores (CSAT).
CSAT scores are great measures of how delighted a customer is after a single experience with your company. Measuring customer satisfaction is a must for most industries.
The first place our customers use text messaging is in sending satisfaction surveys. When they're measuring customer-service interactions or conversations, our customers tend to send out surveys by text immediately after the interaction. With products like furniture, they may wait several weeks to give the customer time to enjoy the new additions before sending a satisfaction survey.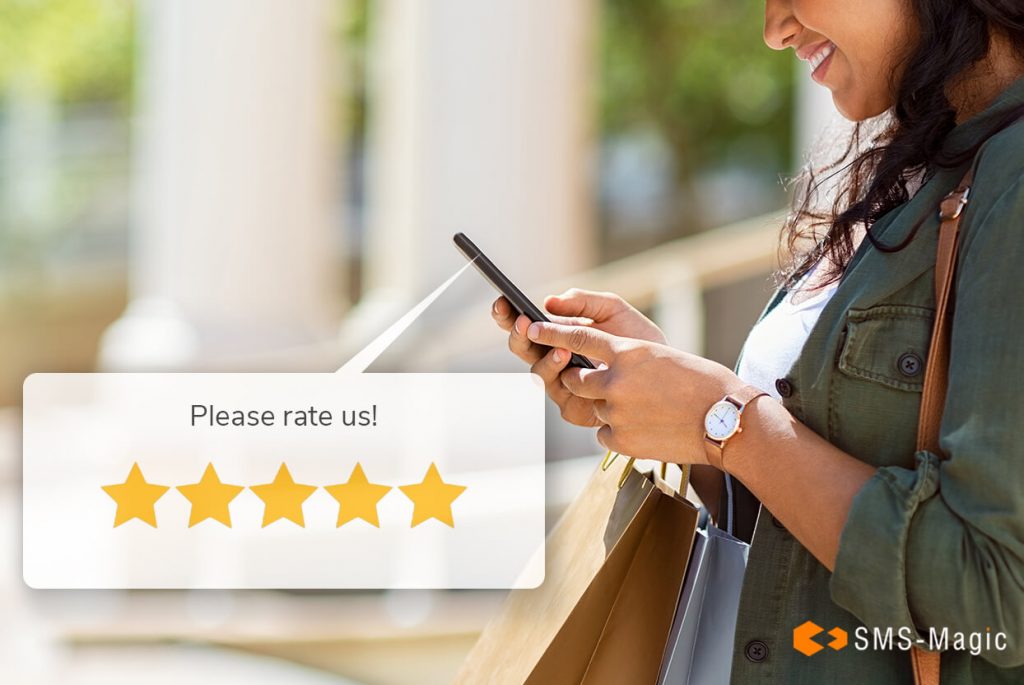 The surveys often consist of only one question or just a few carefully chosen questions. If our customer needs responses to a longer survey, they can link the text message to an online survey form. And with text, the response rate goes up almost immediately.
The greatest benefit to sending any survey by text is that your customers will read it and respond. We know that globally we send 5 billion texts a day, and we open 98 percent of them. Conversely, we only open emails 22 percent of the time, according to Gigaom. Research from Asurion shows that we look at our phones 96 times a day or once every 10 minutes.
If you want to know what your customers are thinking, ask them via texts. You can use text-only SMS messages or multi-media MMS messages. Visit our recent blog to determine which is best for your use.
In addition to sending surveys via text messaging, you can improve your customer experience with text messaging. Here's an insider secret from one of our customers – consider using the SMS-Magic Mobile App.
One of our customers is a property management company, and needed a way for tenants to reach property managers during an emergency. The PMs weren't always at their desks waiting for the calls to come in, and tenants were frustrated by what they perceived was a lack of concern.
Nothing could have been farther from the truth. Often during working hours, the property managers were out visiting properties. After hours, they weren't in the office, but relied on a dedicated phone line to handle emergencies. The only problem was that tenants texted the company instead of calling, and no one responded to them. The system wasn't set up to respond to texts.
So, the company deployed the SMS-Magic Mobile App. A tenant could text the company about emergencies, and the PM on call could field the text on a personal mobile phone. The text would even be recorded in the company's CRM as if it had come through the desktop computer in the office. You can imagine how much happier the tenants are – their emergencies are getting prompt attention. And how much happier staff members are because they can handle emergencies away from their desks.
Another of our customers is a disrupter in the world of travel accommodations. The company works with condominium and apartment developers to identify properties that are empty during the construction phase in major U.S. cities. They design high-end interiors, stage the empty condos and apartments with furniture and accessories, and rent them to travelers looking for luxury accommodations in highly desirable neighborhoods, mostly in downtown areas.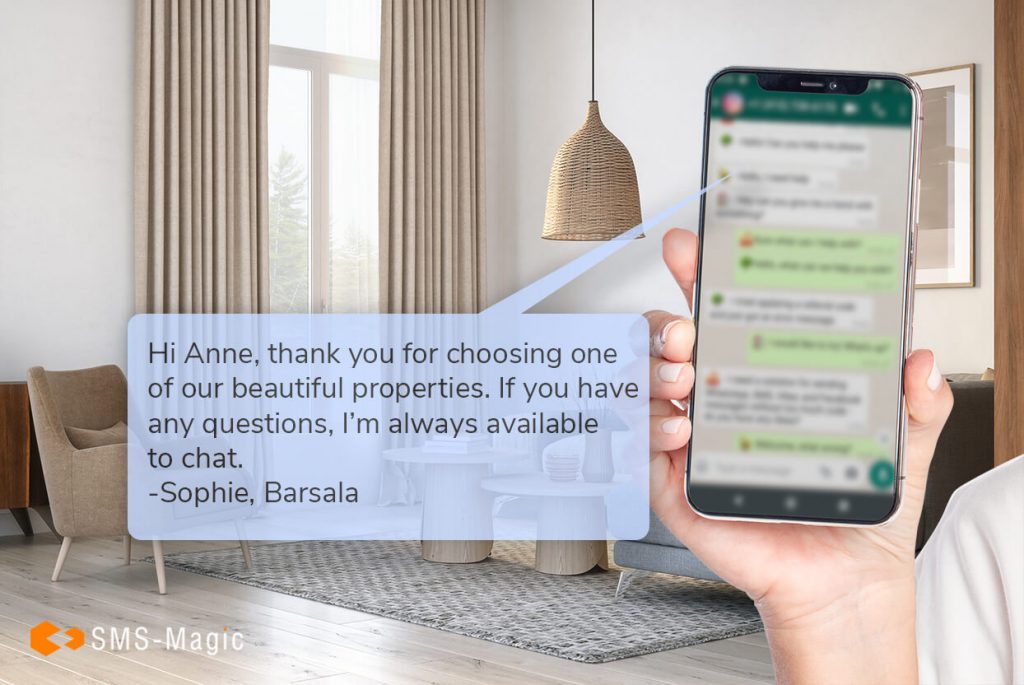 SMS-Magic helps the company's customer service reps easily reach out to the right people to resolve issues. For example, if a guest is arriving late and has a question about checking in — they can call, email, or text customer support. The inquiry is logged in the support center and any customer service rep who checks that guest record later can see the complete interaction. It makes solving guest issues easier, especially when handing off open cases during shift changes.
Connecting a guest and a customer service rep via text is an important functionality needed to resolve issues. Text is also likely to be a guest's preferred method of interaction since messaging is the fastest growing conversational medium on the planet.
We can help you set up automated responses to incoming texts. With an automated system in place, your customers will have an immediate response that often can provide the information they need. You have the option to switch to live responses when you need to.
We've also thought about the customers who use more than the native SMS capability in their phones. You can receive, track and respond to multichannel queries such as WhatsApp, Facebook Messenger, text and MMS.
Security is always top of mind for us. With all our products, we ensure data privacy and regulatory compliance while you're using text messaging to manage your customers' issues.
It's a competitive world and if you're able to respond to your customers faster than your competition, you have earned an amazing competitive advantage. Your customers may not expect much from customer service, but you can earn new customers, while keeping your existing customers, by delighting them every time they contact you. Quick responses to their emergencies or inquiries can help you develop the positive customer relationships that drive your business.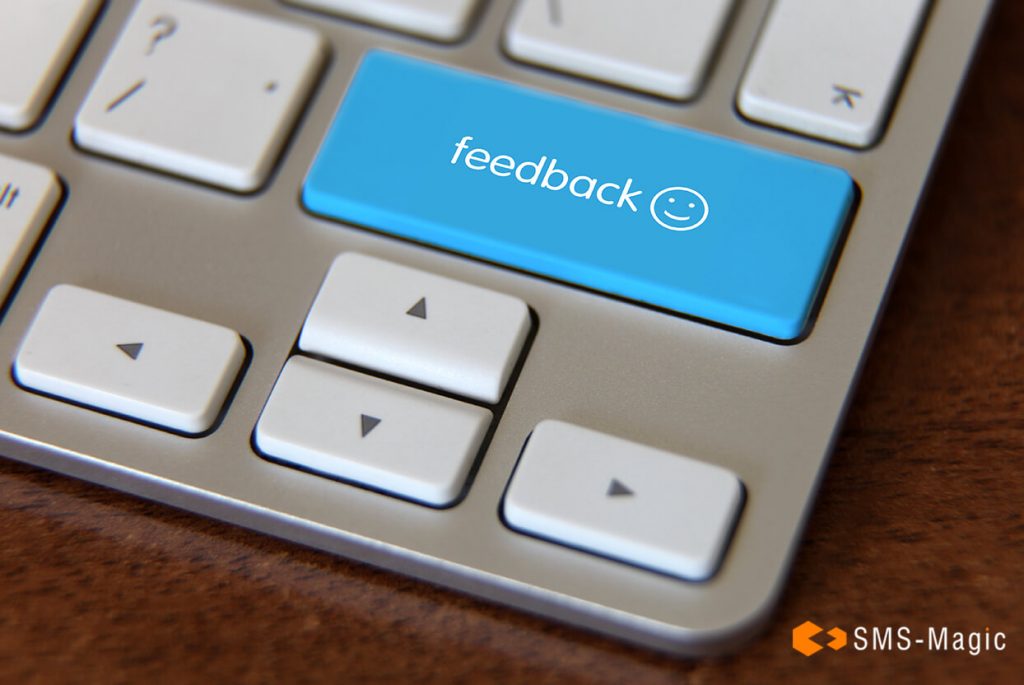 We'd like to help you wow your customers with outstanding customer service. Contact us for more information about the SMS-Magic family of products. We have a solution that's right for you!