Are you using email and phone calls to remind your customers about a deadline, event or upcoming appointment? We can give you a better way to reach them – conversational messaging.
Why Use Messaging?
Messaging is an immediate way to start or continue a conversation with your customers. Research shows us that your customers don't mind receiving helpful messages, and they prefer messages to email or phone calls.
Worldwide, we send more than five billion texts a day – not counting other types of messages – and we open 98 percent of them. We only open emails 22 percent of the time, according to Gigaom. We don't answer phone calls as often and may delay calling someone back for hours – if we can reach them by phone at all. Research from Asurion, however, shows that we look at our phones 96 times a day or once every 10 minutes.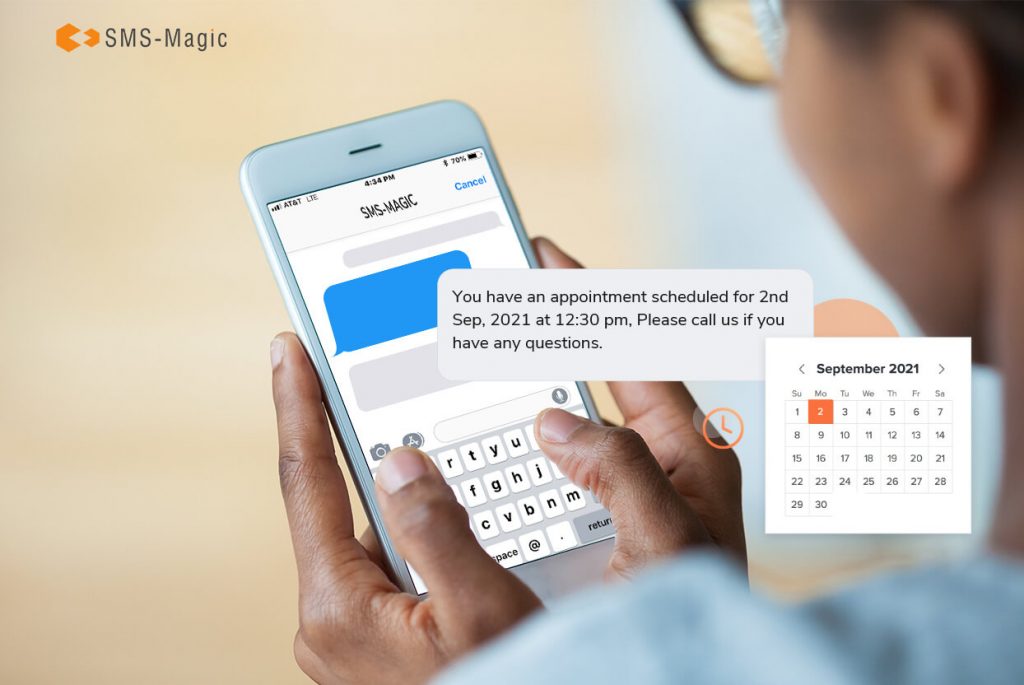 If the purpose of reaching out to your customer is to remind them of an appointment, check on their satisfaction with a product or inform them about an approaching deadline, your message is of high importance to your customer. You're helping them manage their "to-do" lists in a way that is frictionless for them. By crafting messages that allow a customer to respond quickly and easily, you've made interactions with your company easier and improved customer satisfaction.
By sending messages, you're helping your customers tame the communication chaos that surrounds all of us. But most messages only go one way – you send an informational message to your customer and they can't respond to you, except to opt out. Sometimes messages aren't designed to go two ways.
So what happens if the customer wants to ask a question or change an appointment date? Can messaging help you then?
Enter Conversational Messaging
Absolutely! Conversational messaging allows your customers to send messages back to you. The exchange can be brief or lengthy, depending on the nature of the interaction. You can use AI solutions to drive the conversation, or you can hand off complicated issues directly to your customer service team. Conversational messaging can be configured to your unique situation.
Of course, a short message can't explain a complicated process, but it can provide a link for more information. Or it can allow someone to upload information. If you're using multimedia messaging (MMS) someone could send you a photo, scanned image, audio file or video.
Fortunately, customers already express a preference for messaging, and say they would use it for customer support issues, if it were available. But messaging isn't just for customer support. Messaging is applicable to almost all businesses because every company needs to interact with its customers. Positive interactions are critical to engaging customers, understanding their needs, and keeping them loyal to your brand. Engaged customers lead to higher sales, more applicants, more qualified buyers, stronger leads, and better attendance, just to name a few benefits.
Colleges and universities can use CM to communicate with applicants, new students, and graduating seniors.
Financial service firms can reach out to potential customers with products tailored specifically for them.
Healthcare organizations of all sizes can interact directly with their patients and clients.
The ways you can use conversational messaging are as varied as the products and services you offer.
How Can You Get Started?
If your customer engagement is based on emails, phone calls, or direct mail, we suggest you try conversational messaging as a new channel. SMS-Magic offers a free trial so that you can get a feel for our product. If you're as pleased as we think you will be, you can choose the level of service that's best for your company.
If you use a customer relation management system (CRM), we can integrate SMS-Magic into your system. We work seamlessly with Salesforce and Zoho, and we have the capability to work with most systems. If you don't use a CRM, no worries! You can deploy our stand-alone product that doesn't require a CRM. Our installation is quick, easy, and supported by our experienced technical staff members.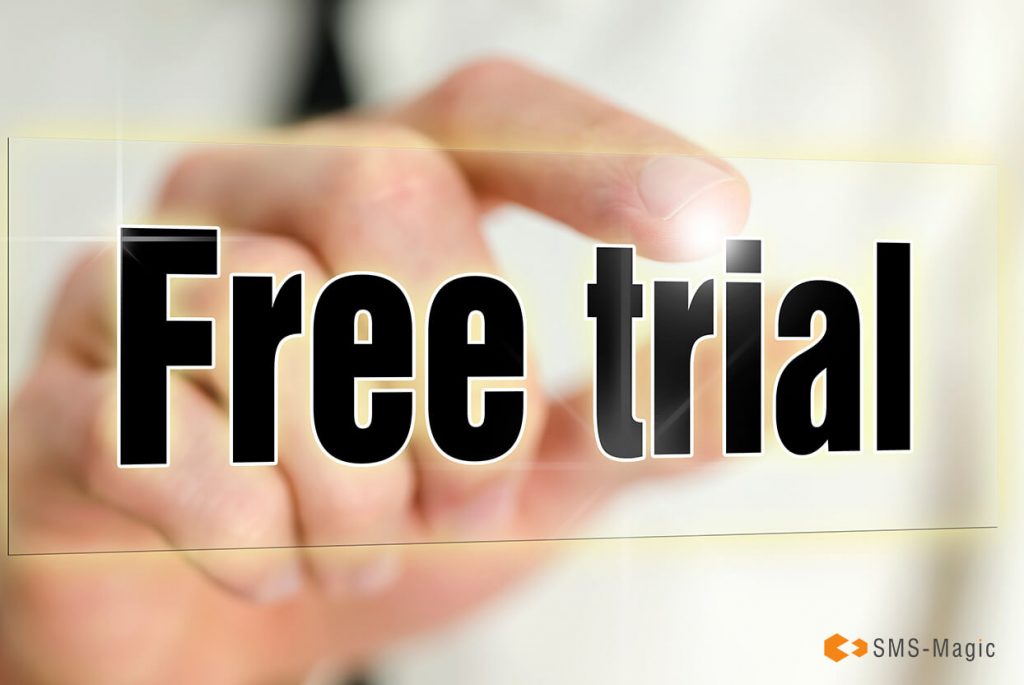 Let's Go!
Does SMS-Magic sound like the answer you've been looking for? We hope so!
Contact us to set up a demo or to start your free trial. Let us show you how we can help you better connect with customers through conversational messaging!