Joshua Kwartler identified his law firm's communications problem in one sentence, "People don't answer their phones."
As chief operating officer for Kwartler Manus, a personal injury law firm based in Philadelphia, Kwartler's job is to help the firm's staff convert prospects into clients. Often, he said, when people are seeking representation because of an injury, they contact several law firms to compare services and expertise. Law firms that can quickly connect with prospective clients have the best chance of earning their business.
When Kwartler started working with the firm three years ago, he realized that emails and phone calls were not the best way to start those relationships. He said it was difficult to get people on the phone.
"We're all busy," he said. "People can't answer the phone right away or it's inconvenient for them to return a message."
Conversational text messaging, however, allows the firm to reach out quickly and personally. Clients can ask questions in a live interaction at their convenience.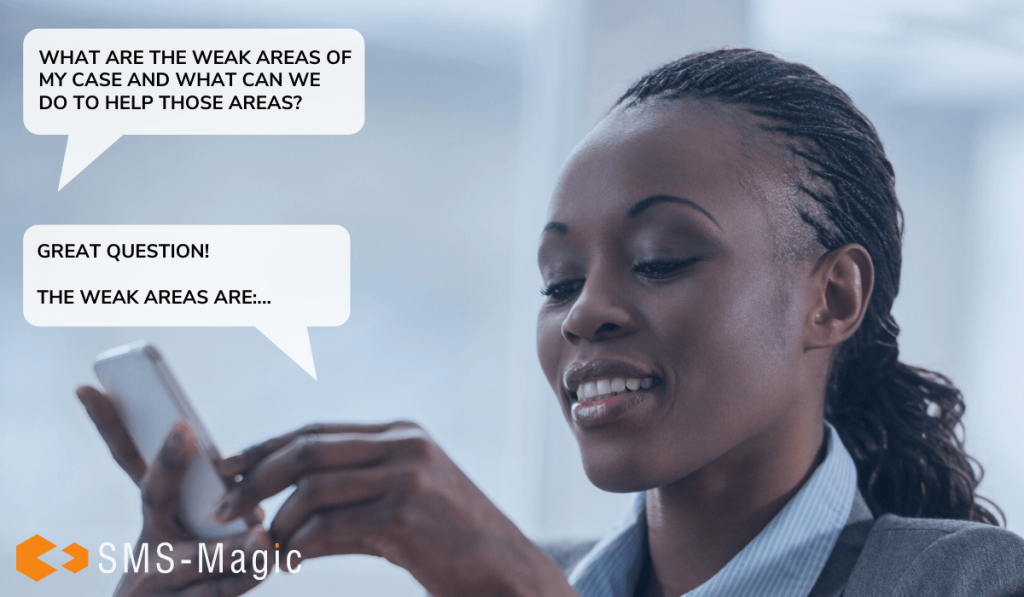 Research about messaging shows that we prefer texts because globally we send 5 billion texts a day and open 98 percent of them. Conversely, we only open our emails 22 percent of the time, according to Gigaom. Research from Asurion shows that we look at our phones at least 96 times a day or once every 10 minutes or more. Kwartler knew that the firm's prospective customers were just like the rest of us.
He said it was quickly apparent that his firm needed a conversational text messaging solution, and he contacted SMS-Magic. He chose SMS-Magic because it is integrated with Litify, his firm's management software.
He was interested in getting the most out of both platforms by synching messaging with his management tools. He has had some advanced training with Salesforce and Litify and has become a Litify advocate. SMS-Magic is designed so that all client contacts are recorded in one place within the Litify environment. Anyone in the firm can see exactly what has been communicated, and they don't have to open a second platform to do it.
"With SMS-Magic, we're able to respond quickly to initial client queries via text," he said. "We can start the conversation and tell the client who we are and then make sure we're talking to the right person. It's a conversation between the client and one person at the law firm. Clients really like the personalization."
In addition to personalization, Kwartler Manus clients appreciate the quick response, as well as the opportunity to either move forward with their inquiry or end the contact altogether. And they really like handling it all without actually talking to anyone.
Everyone in the firm has a license to use SMS-Magic. "That way, if a principle or associate is in court, someone else can respond to the client," Kwartler said.
Kwartler Manus doesn't market by sending mass emails to potential clients. Instead, the firm includes space for phone numbers on ads and other materials prospective clients can return to the firm to indicate their interest. The firm uses phone numbers to contact prospects by text messaging.
"We wanted to start conversations." Kwartler said, "So we wanted a texting platform that allowed us to have conversations with our clients. As a client's case progresses, our staff can text them one-on-one."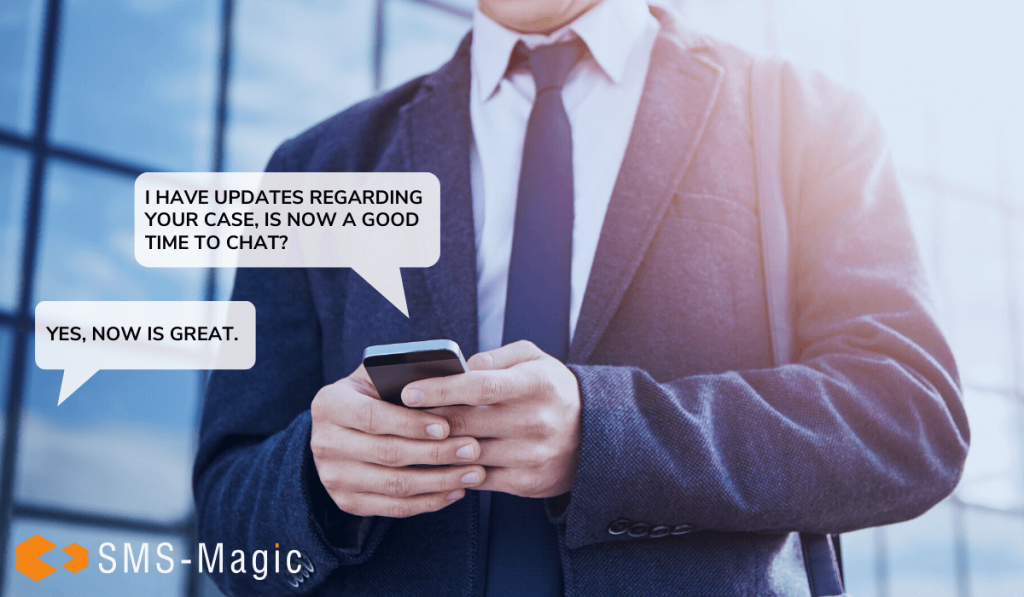 Working with SMS-Magic has been very easy, Kwartler said. He gives SMS-Magic high marks for creating a product that works well and then supporting it with engineers, developers and staff members who care about their customers.
"The SMS-Magic team responds to our texts right away," he said. "They get back to us within an hour or two – at all times of day. When we've needed extra help, they've worked with us without the extra charges other companies use."
After the dramatic initial increase in messages during the first three months – from 89 messages to 2,634 – Kwartler Manus has sent more than 182,850 conversational messages to its clients. The increase in usage has been steady and is currently averaging just under 7,000 messages a month. Kwartler said he couldn't be happier with the integration of the two systems and the addition of messaging to the firm's communications tools.
"Integrating SMS-Magic with Litify has given us a real competitive advantage," he said. "It's made life easier for our legal teams and has helped us serve our clients better."
"I think the numbers will show that we're converting more prospects and earning business we were leaving on the table before we made the switch," he continued. "I highly recommend SMS-Magic to any law firm or company that needs fast, personal communication that's trackable."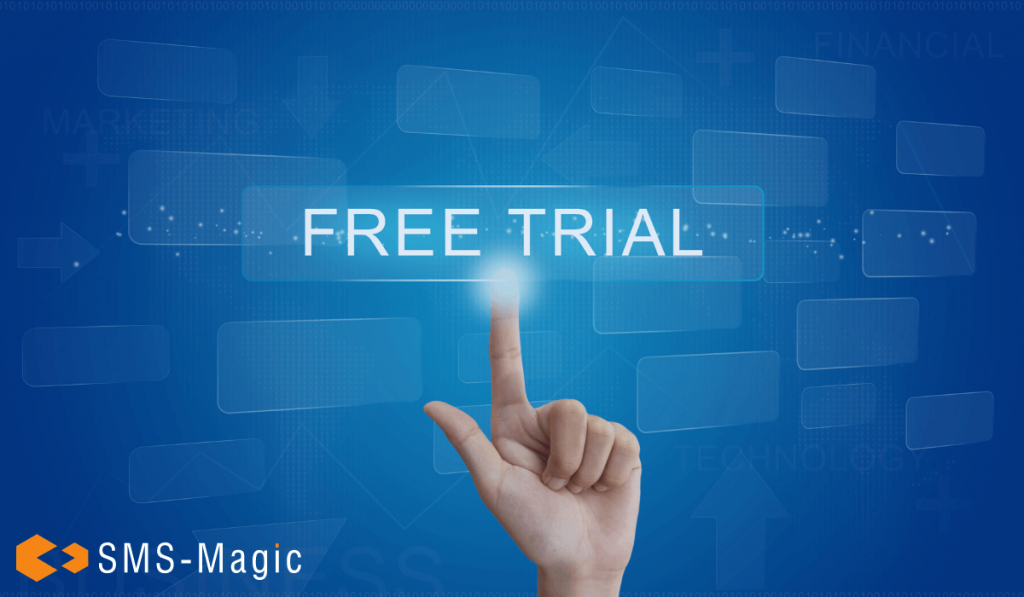 If you're interested in exploring how SMS-Magic can help you respond to your customers, book a DEMO or FREE TRIAL.