Whether you're looking for a competitive advantage over other real estate agencies or a communication method more engaging than cold-calling, a new messaging platform can help you open more doors and close more deals.
Your clients will love this option too. In fact, The National Association of Realtors reported that 62% of all home buyers prefer to receive property info through text messaging. With a high open rate —98% — and ease of scalability, messages are being read and responded to faster than other messaging channels.
With those statistics in mind, here are 5 tips and templates that convert in the real estate industry:
1. Start building relationships with a welcome text
A warm welcome is a great way to start building a relationship with leads. After they agree to receive text messages from you and your agency, you can get the conversation started with a personalized message. Use this initial message to introduce yourself, provide your contact info and gather some details. This message can open the door to future conversations that change leads into clients.
Want to go a step further? Try setting up autoresponders (or auto-replies) triggered by keywords to start a conversation flow. These responders save you time by gathering vital information about your leads without any manual intervention from your real estate team. When creating these auto-replies, make them conversational —160 characters or less — and assign each one a keyword trigger. Keep in mind that one autoresponder may not cut it. You may need a series of responses to gather the information you need from your lead to move them to a client and then a satisfied customer.
Here's a simple welcome template with autoresponders:
Hi there! This is Tanya from [Company] Thank you for signing up for our text updates. Are you looking to sell or buy a home?
Sell
Great. I can help you with that. Could you share the mailing address of your property?
#555, MovingNow Dr., Starburst Avenue.
Thank you. Lastly, please reply with your full name. I'll connect with you over a call soon.
Jim Hoppman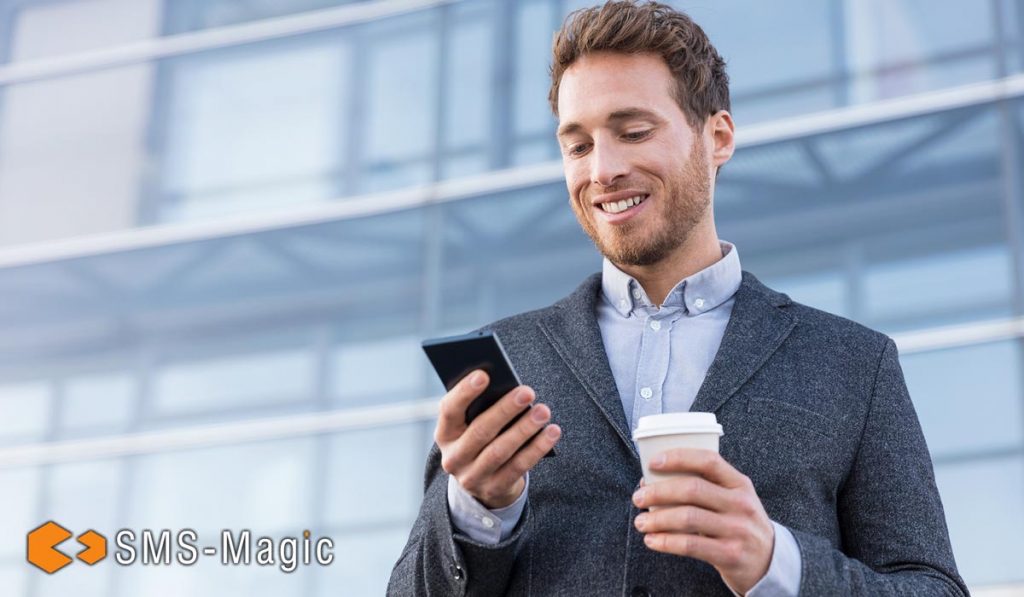 2. Use messaging to get clients attending open houses
Sending messages to buyers with open house details can get them exploring homes, bringing you closer to finalizing deals. With messaging at your fingertips, you can send out open house particulars and reminders to increase client attendance. At 160 characters or less, messages can list multiple properties or a single property with more details. And since everyone's busy these days, it's a good idea to send these invites out a couple of days in advance, with reminders one day out and the day of.
To ensure you're sending the best matches to your clients, gather and store details about your client's preferences from forms or autoresponders. With that intel, you can create segmented lists to receive messages about specific open houses that match their interests, such as location, size and the number of bathrooms and bedrooms.
Here's an example to get you started:
Hi [Name], we'd like to invite you for an open house scheduled for [date & time] at [house address]. It's a huge 4 bedroom house I'm sure you'll like. [Agent name]
3. Messaging for follow-ups and to reignite cold leads 
Sometimes great leads fall off your radar. Perhaps they got busy, or they just need more time to think. Regardless of the reason, messaging is a fantastic way to nudge them back to life by reminding them of what you have to offer along their real estate journey.
Try something like this:
Hi [Name], it's been a while since we spoke. Are you still interested in [buying/selling]? Please let us know if there's anything you might need.
Have you already spent time looking at homes or attending open houses? Use messaging to send a follow-up to help move your client's decision-making process along.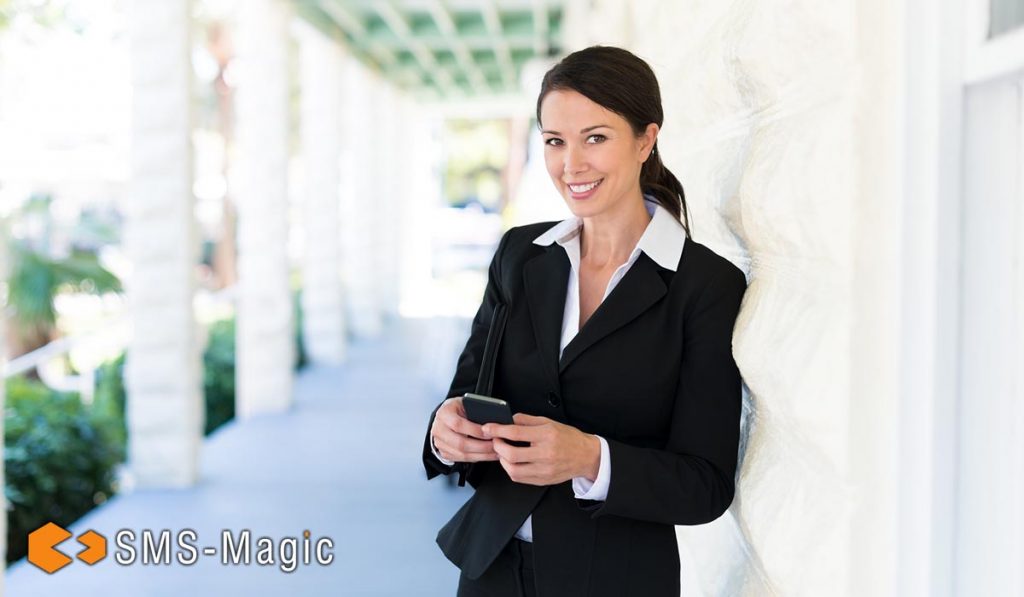 4. Keep clients engaged with updates or price drops
Messaging your clients about crucial changes that can lead to closings is easy with messaging. Maybe a new listing has popped up in their area of interest, or a home they are interested in had a price drop or has another potential buyer. Sending simple updates will keep your clients engaged while saving everyone time.
Here's a price drop sample:
Hi [Name]. The home you toured at [Address] just dropped from [price] to [price]. Reply YES to place an offer.
5. Close more sales with viewing and reminder messages
Sending sellers quick messages to plan and manage viewings can help move the home sale towards closing. Messaging can help you schedule viewings and send auto-reminders to ensure your sellers are ready for buyers to see — and hopefully put an offer on — their home.
Here's a sample script:
Hi [Name], potential buyers wanted to schedule a viewing for your property. Does [Time]on [Date] work well for you?
With SMS-Magic, you can get ahead of the competition with quick and engaging conversations that convert. Ready to start using SMS-Magic for your real estate team? Contact us for a demo or a free trial!