Conversational messaging opens the door for you to be creative, initiating personal, meaningful interactions with your customers. One important key to success when it comes to messaging campaigns: keep it fresh!
Your audience will get used to the same messaging patterns and promotional offers after a while. If they start to feel they can predict the contents of every message they get from you, they'll likely unsubscribe. How can you keep your marketing campaigns new and engaging?
Creativity and thinking outside the box are key! If you're looking for some inspiration, check out these four campaign marketing ideas to get you started!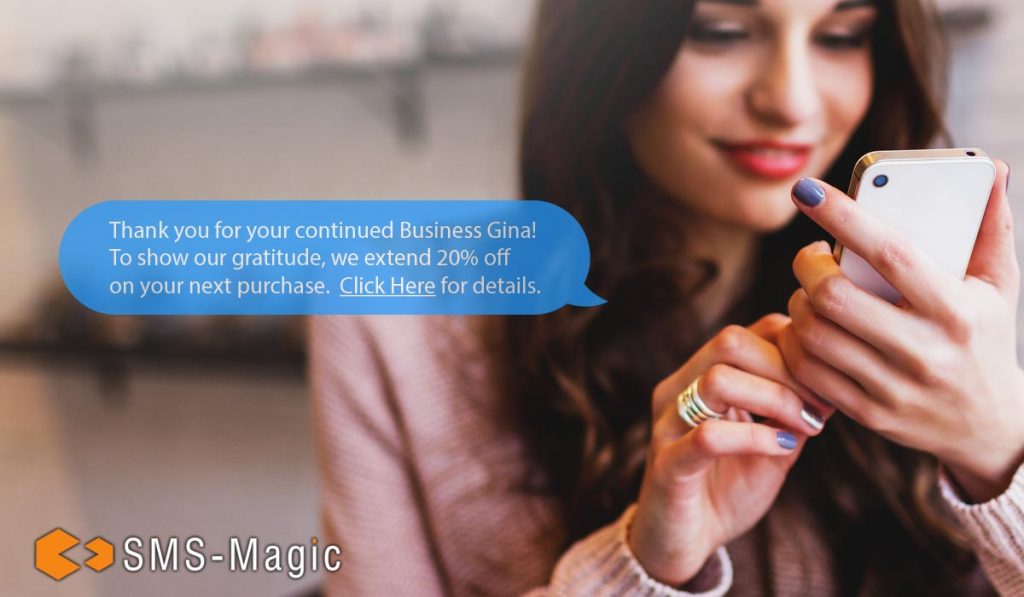 1. Send a Thank You Note . . . With a CTA!
Saying "thank you" is always a great policy, and this applies to messaging campaigns, too! When a customer purchases a product from you, send a follow-up message letting them know you appreciate it. Thank-yous are also welcome after appointments or service calls. Saying "thank you" lets your customers know that you understand they have options, and you're grateful they chose your business.
However, your thank-you message doesn't have to stop there! Try incorporating a call to action, or CTA, into your message to drive organic interaction with your business. You could ask customers for feedback on their recent purchase, showing that you care about their long-term satisfaction with your transaction. You can also offer an upgrade or accessory at a discounted rate, or send a free shipping coupon to use on the next purchase. Keep the conversation rolling after a successful transaction by guiding your customer towards their next step!
2. Create Seasonal Connections for Themed Campaigns
The changing seasons carry powerful emotional connections for many people. Some of us look forward to the coziness and festive atmosphere of winter, while others get excited for fall pumpkins and hayrides, summer vacations or spring gardens. Tap into these associations to capture your audience's interest. Offering special deals, promotions, product spotlights or blog content can be a lot more fun when you make seasonal connections. You can even add emojis or images in multimedia messages for a fun, personal touch! Try incorporating phrases like the following:
Brrrr! Are you ready for snow? Contact us today to get your furnace winter-ready!
It's almost time for flip flops, summer cocktails and beach reads! Is your smile ready for vacation photos? We're offering 15% off whitening services all month!
Finding creative connections between your product or service and the time of year can boost your relevance in customers' eyes.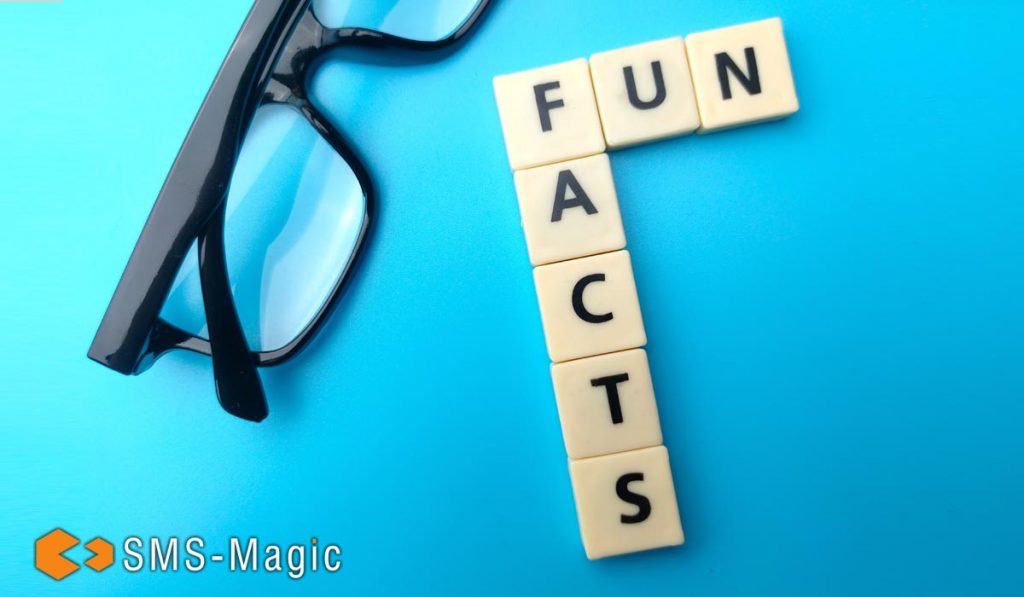 3. Offer Fun Facts To Spark Readers' Interest
A good messaging campaign has more to offer than just coupons and promotions. The purpose of messaging is to share information. Offering interesting, colorful and relevant informational content can keep your customers excited to open your messages and engage with your brand. Most people enjoy the feeling of learning something new, so tap into that desire by offering little-known facts or statistics that are relevant to your brand conversations. These examples may spark your creativity:
Did you know that 65% of college students struggle to afford their required textbooks? We offer affordable, quality content to support you and your students.
On average, a bar of soap lasts 3x as long as a bottle of body wash. Want to get the most bang for your buck? Check out our new body bars in lavender, vanilla and citrus scents!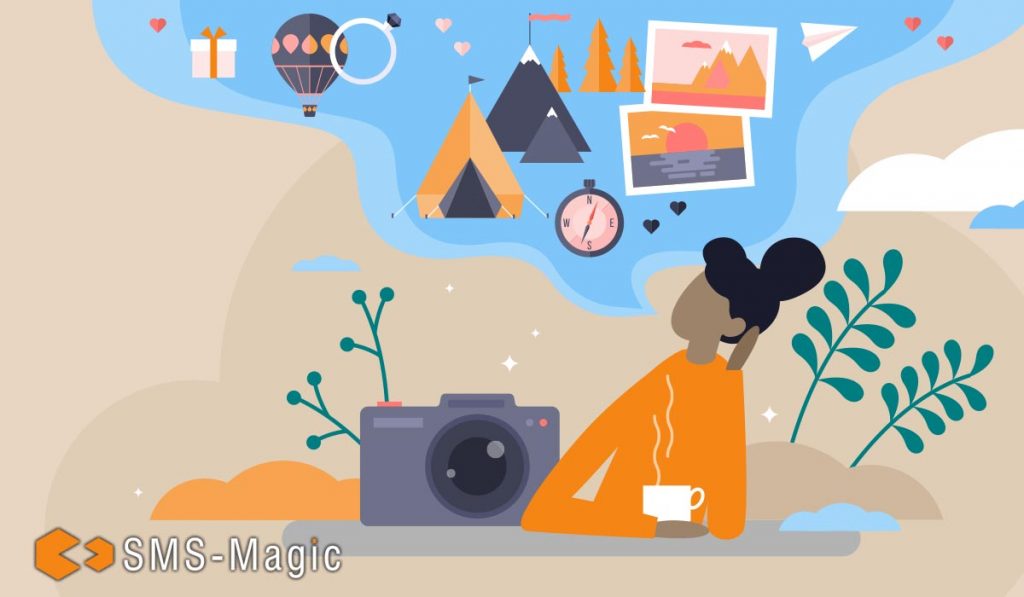 4. Appeal to Nostalgia
Nostalgia is in. Vintage clothing, movies and music are all making a comeback, and you can leverage this trend to connect with your audience's interests. Open a discussion about how things used to be, and then transition to the present-day. Your readers will enjoy the blast from the past (especially if you add images to your message!), and they'll feel a sense of connection between their generation and your brand. These examples illustrate the power of nostalgia:
Remember lying in the yard trying to bleach your hair with lemon juice? You deserve the highlights you dreamed of in high school. Book a color appointment today!
When it comes to romance, there's nothing quite like a drive-in movie. With our projectors, you can recreate the experience in your backyard!
Reminding your customers of the past not only creates positive associations, but it also gives you the opportunity to highlight ways in which your products or services make life easier.
Are you ready to run more effective marketing campaigns through conversational messaging? Our customer support team can get you started. Contact us for a demo or a free trial!