One of our team members recently woke up to an early-morning disaster – her coffee maker had died during the night. No coffee. Only flashing numbers on the display.
She immediately contacted the manufacturer. Here's what happened:
The company asked for proof of purchase.
She found her Amazon receipt and sent it.
They asked what was wrong with the machine.
She explained the display was flashing.
They agreed the machine was dead and sent her instructions for submitting a claim.
She cut the cord on the machine, took a picture of the machine sans cord, and sent it in.
The company replied that her replacement machine would be shipped that day, and she could expect it to arrive in two or three days.
Her new machine arrived, and her caffeine addiction was saved
Our colleague was amazed. She expected the interaction to be time consuming and unpleasant. Instead, it took only minutes to report a warranty issue and have a new machine on its way to her. She didn't have to argue or justify or complain or talk to multiple customer service reps.
For all she knew, she was dealing with a chat bot and that was fine. She didn't necessarily need human interaction to solve the problem. All she needed was instructions for getting a new coffee maker ASAP.
Kudos to the manufacturer for making their warranty service process so customer friendly. They couldn't have done it without a technology commitment.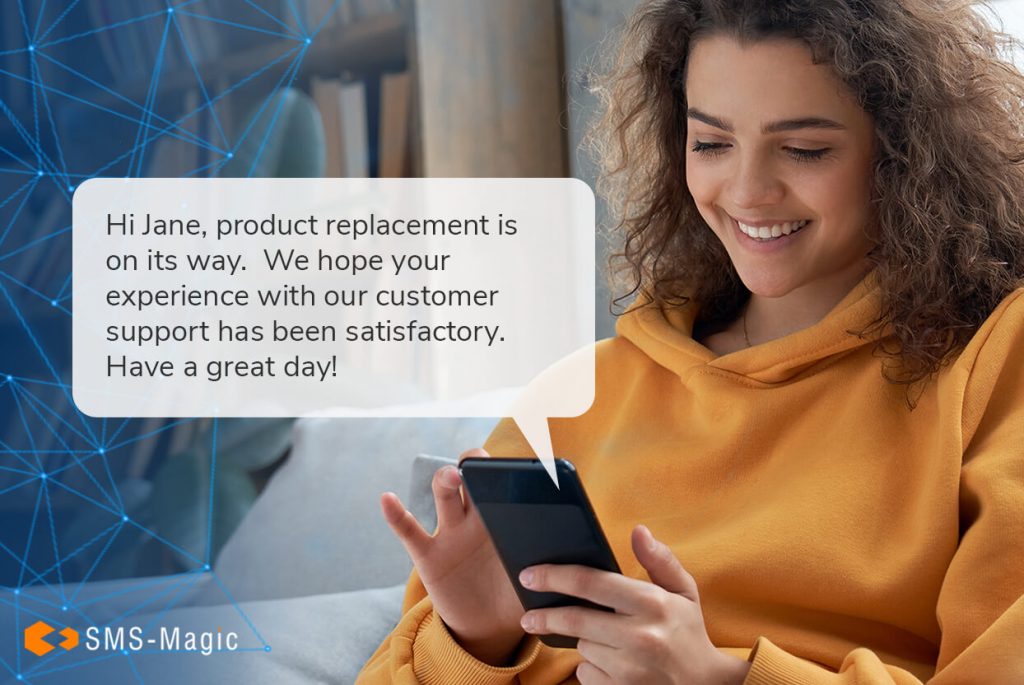 Bring Quick, Easy Problem Resolution to Your Customer Service Team
You, too, can bring results like this to your customer service department by using automated text messaging. It's a win-win for you and your customers.
Customers say they'd like to communicate with customer service using text and prefer texting to other methods of contact. Using text messaging, your customer service team can automate routine interactions, saving human interactions for more complicated issues. Your team won't have to send repetitive responses to your customers, both saving time and making their jobs more interesting.
It will take some thought to set up your automated text sequences, but once it's designed and tested, you'll save your team hours on the phone or email.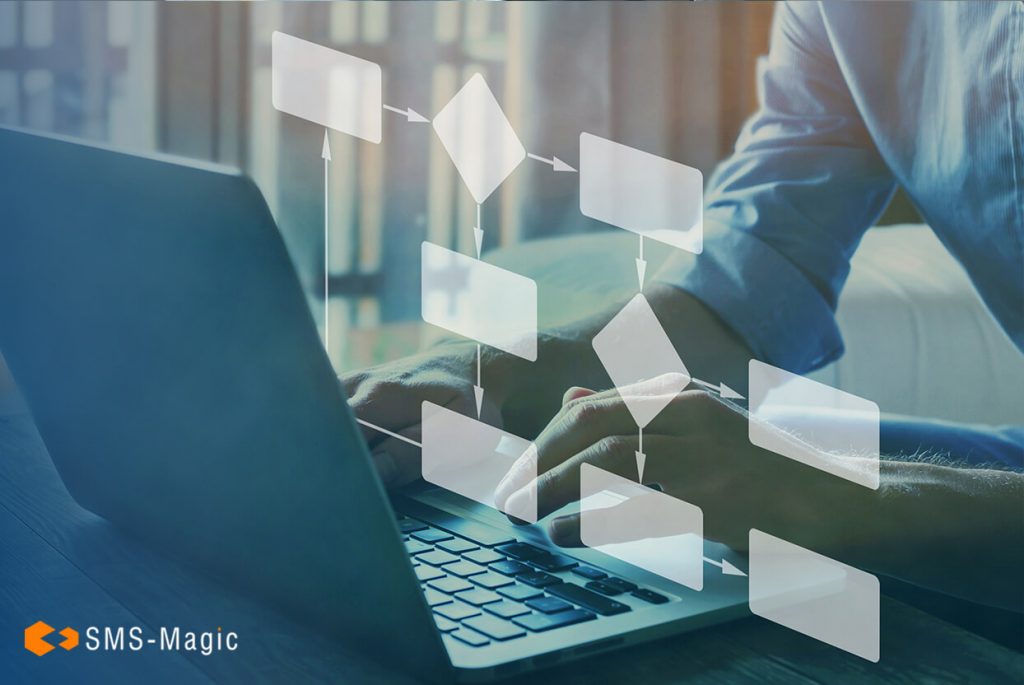 Let SMS-Magic Help You
We think SMS-Magic can help you reach your customers with less time and effort than you're spending on emails and phone calls. We offer automated text messaging, so your customers get the attention they need, but not at the expense of your customer service team.
Our system, working with your CRM, can keep track of all your customer interactions in one place. It can also keep track of messages sent from a variety of platforms like Messenger, WhatsApp, SnapChat and native phone texts, so you don't sacrifice anything to help your best customers when they have problems.
We'd love to help you handle repetitive customer service requests, just contact us to set up a demo or to start your free trial. Let us show you how SMS-Magic can help you easily respond to routine requests while freeing up your reps to handle more complicated issues.