URL shorteners may seem like a simple tool with little impact, but in reality, they can help you acquire new leads, create and promote brand awareness, stay ahead in the competition, and ultimately grow sales.
When you plan to boost your business with social media marketing, it is all about connecting, engaging, and drawing an impressive client-base toward your product or service.
The way you promote your business or brand matters a lot to achieve the desired results. Generally, if you consider text message marketing, it is difficult to differentiate between the posts that need extra attention and messages that gain more hits.
When you aim to gain more traffic through your messages, content is important. But great content is just half the job. Recording the right number of clicks and hits is just as important. Your content and efforts will be wasted if you don't properly track your clicks and hits.
Shorter URLs Help in Text Message Marketing- A Tool to Build Stronger Engagements
In marketing, every part of your content has to be optimized in order to achieve the best results. Everything from the headline to the featured image to the URL should be edited and optimized.
Previously, marketers didn't pay much attention to the functioning of URLs. Over time we've learned that people don't like clicking on long URLs that occupy a lot of space in messages and emails. Shorter URLs in your messages create stronger engagements.
Short URLs Build more engagements – 39% more clicks than long URLs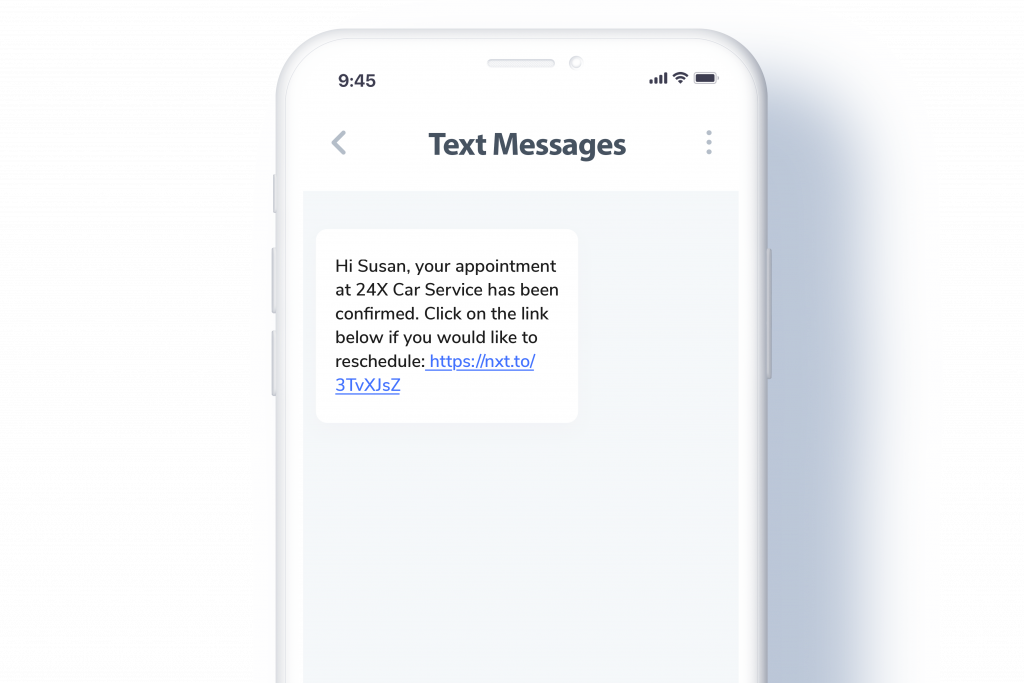 A recent study by Rebrandly shows that shortened URLs can fetch up to 39% more clicks as compared with traditional URLs. While doing message marketing, using shorter URLs means more visitors to your product, business, or website.
Top 4 benefits of using URL shortener in Message Marketing
Why would you shorten your URLs in the first place? Here are some of the many benefits that you will find:
Tracks the Number of Clicks, their Location, and Time
Shortened URLs benefit analytics as you can easily track the number of clicks made to your links/posts/messages, where, and at what time. With this, you get a clear picture of the most popular posts. This also helps you identify the post/message that gave you a large audience.
Helps in Making the Message Look Better – Adds More Value
Long URLs will make your message look boring and clumsy, and thus left unread. Shortened, customized URLs give your message delivery acceptance and multiply the chances of being noticed. The more user-friendly your message URLs are, the higher the chances of attracting heavy traffic.
Helps in Recognizing Your Brand
Short URLs mean they are customized and customization means the URLs are made to represent your product/service name. With this, you assure brand visibility and recognition on the go.
Drives Maximum Traffic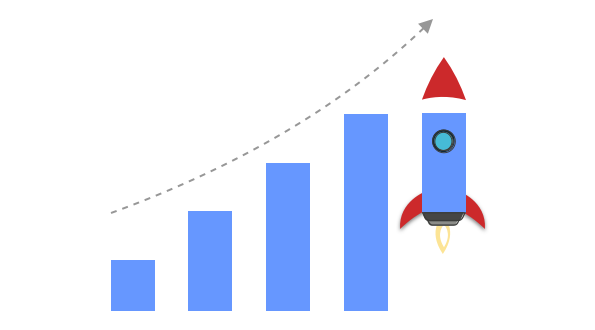 URL shortening directly drives traffic towards your product or website. Here's how: Always follow a 4:1 ratio while creating your brand visibility. Target 4 parts around general things in your field and 1 portion directly towards your brand. With URL shortening, you cross-promote your message with the links that you share within. Add your customized CTA tag to the message with customized links and drive back maximum traffic towards your brand.
Acquire Insights for Better Message Marketing Campaigns
Web analytics, another important aspect of URL shortener, cannot be ignored by businesses planning to run message marketing campaigns. Shorteners in your messages track clicks and hits on every link and thus can tell how many people have actually visited your page using that short URL. Whether you can really rely on this data or not, actually depends on the URL shortener that you use.
As you can plan your message campaigns more efficiently, it is imperative to have access to the analytics. For instance, if you find out that Facebook messaging drives more traffic than WhatsApp messaging, then you might want to revisit your WhatsApp messaging campaigns.
Which Tools provide Customized Shortened URLs?
Rebrandly
One of the easiest ways to create and share short links with a customized domain name is Rebrandly. Simply signup, register the domain, and start converting your long URLs in to short links with your brand. With Rebrandly, you can use unlimited domains, links, easily count the clicks, retarget the links, forward parameters, and also add UTM codes.
Bitly
Bitly, certainly one of the most used URL shorteners, is currently processing 8 billion clicks per month on their links. With Bitly, you can shorten, share, track, and manage your links at ease.
Google
With Google URL shortening, you don't even need to create a separate account. Simply login using your Google account, past the long URL, and shorten it.
Snip.ly
This URL shortener assists you capture the exact value of every link that you share. With Snip.ly, you can not only shorten and customize the link but also add a CTA pop-up leading back to your business website.
There is no shortage of URL shorteners and selecting the right ones for your message marketing is the first step. Once you have your link shortener, there are various ways to use them to promote your content and messages.
---
Want to see how URL shortening works within text messaging at SMS-Magic? Reach out and we'd be happy to give you a personal tour and share examples from our clients!