Would you like to send conversational messages to your customers, clients, and patients but don't think you have the back end systems in place to handle it? Don't worry. We've got you covered.
SMS-Magic is a stand-alone messaging solution that delivers on your favorite channels, including SMS, WhatsApp, and Facebook Messenger. Now you don't need a powerful CRM to enjoy all the benefits of messaging.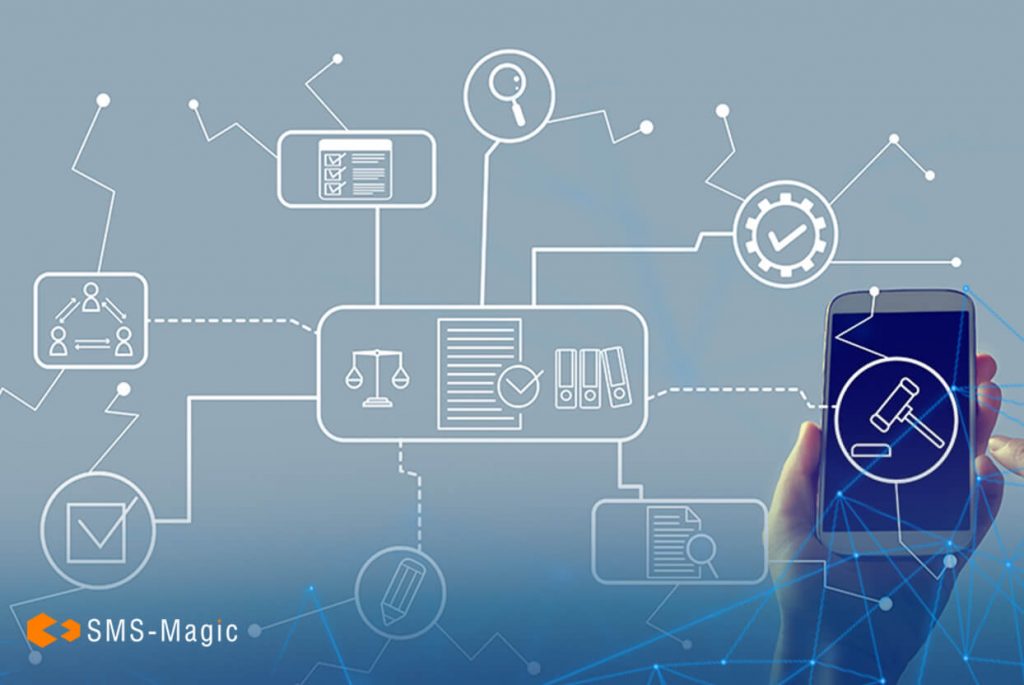 And the benefits are substantial. Globally, we send more than five billion texts a day – that number doesn't include other types of messages – and we open 98 percent of them. That's amazing because we only open emails 22 percent of the time. Messaging is the preferred contact method for most people, and savvy organizations are connecting with their customers via their phones.
Are you ready to try SMS-Magic? You are if any of these comments is true for your organization:
I don't have a CRM. But I need an efficient way to manage all my customer conversations.
I have an advanced CRM. But not all my users are on it. And I need to enable them to message customers.
I have a CRM. But it doesn't support customer messaging. And I need a standalone customer messaging solution.
Even better for SMS-Magic customers, set up is quick and the software can deliver conversational messaging for every stage of your customer lifecycle.
Follow 4 easy steps to make SMS-Magic work for you:
Sign Up – Register and complete set up in minutes
Sign up with your Google, Facebook, or email credentials. Use a step-by-step wizard to add virtual numbers, business hours, employees, and to configure opt-in and opt-out keywords
Import Customers – Centralize your customer records
Maintain an up-to-date record of customer contact details such as names, active phone numbers, email addresses, and more on the SMS-Magic Contact Manager.
Get Consent – Be compliant with local, national, and international regulations
Get, remove and renew customer consent through opt-in and opt-out keywords with an audit trail for SMS, WhatsApp, Facebook, and more. Also, use registered WhatsApp templates anytime.
Run Campaigns – Promote your business using marketing campaigns
Set up and schedule message campaigns. Add short URLs to drive traffic to campaign pages. Track message delivery, views, and responses.
With those four steps, you can start vital conversations with your customers (Messaging without a CRM). Of course, you'll want to know more about the impact of your campaign, so SMS-Magic is designed to support your sales and service efforts in several different ways.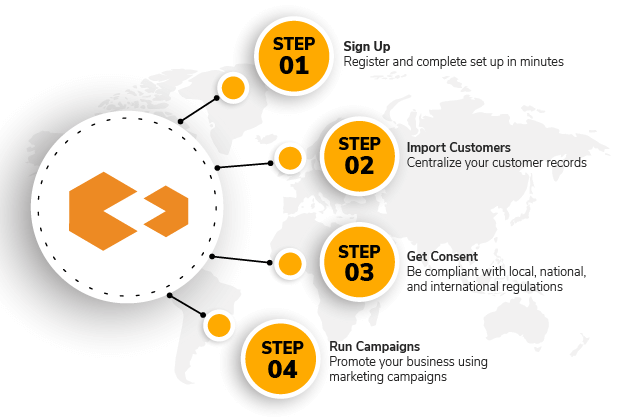 Engage Leads
Your reps will want to respond right away to customers after campaigns launch. SMS-Magic will alert your employees about new messages via their browsers and email. Then, you can assign conversations to specific agents, and the system will help them respond instantly via desktop or smartphone.
Centralize Conversations
Messages coming from a variety of channels can be overwhelming. SMS-Magic gathers all customer conversations in one inbox to make responding easier. You'll also benefit from customer insights that come from having all the message threads in one place no matter how they are sent. You can quickly identify issues that are working well or need additional attention.
Stay Brand Consistent
You've spent time and effort keeping your branding consistent. SMS-Magic allows you to create predefined business messages for common messages in one-to-one conversations, automated alerts, appointment reminders, and more.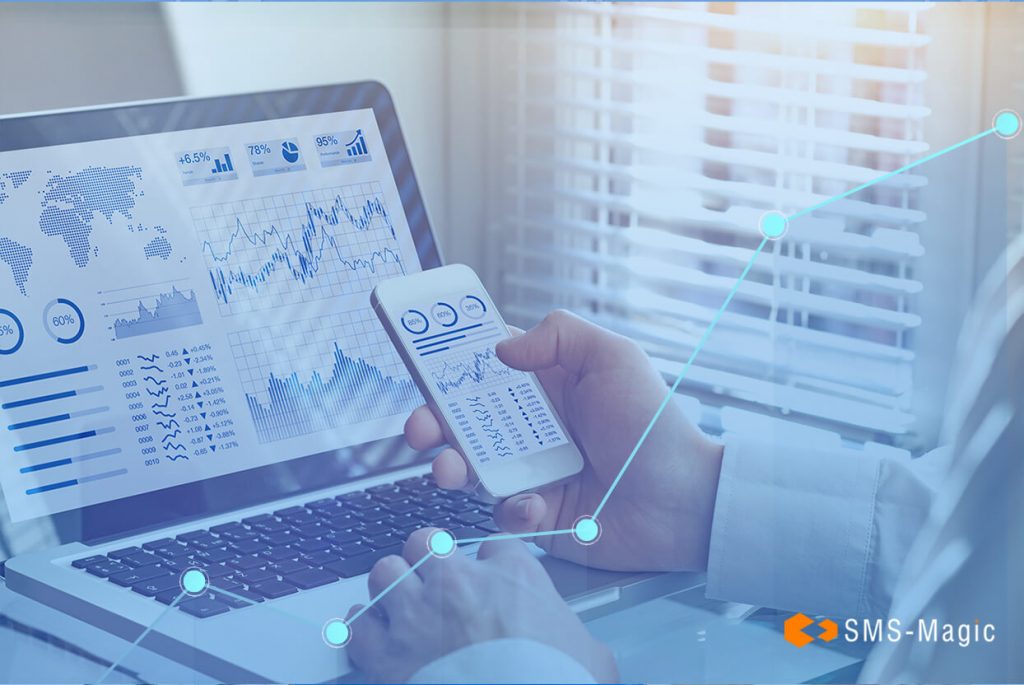 Improve ROI
Finally, you can improve your return on investment by optimizing end-to-end performance and productivity. You can monitor message delivery rates, response rates, and credits usage. You can conduct root-cause analysis and take corrective actions.
You know how effective messaging is. If integrating with a CRM has been a problem in the past, we built SMS-Magic just for you. We can set up a demo or a free trial at your request.
Contact us today to help your business engage customers, capture leads, build pipeline, and increase revenue.