Selling Products Needing Installation or Service? How Messaging Can Streamline the Process.
Your customer has just purchased one of your products, and it needs delivery or installation. You want that interaction to be as smooth as possible for your customers, and so do they. So what channel do you use to schedule the appointment? Email? Phone calls? We'd like to suggest using messaging software as the primary channel for contacting your customers.
Why?
The research firm Gartner reports that SMS open rates are as high as 98 percent and response rates are 45 percent. Open rates for email, by contrast, are 20 percent and response rates are only 6 percent. From these numbers, it's clear that customers respond to messages more often than they respond to emails.
More than that, however, people like messaging. Our research shows that 66 percent of customers will pay more for a product with a mobile messaging channel, and 68 percent prefer messaging to email and phone.
It's no wonder that customers like messaging. It's immediate. It's easy. And it's convenient. We love our phones and keep them with us most of the time. Responding to a message is simple; we already have the hardware in our back pockets.
And when your customers set up installation appointments, they have a huge interest in connecting with you because they want their new purchases up and running as soon as possible. So how would scheduling installations using messaging work?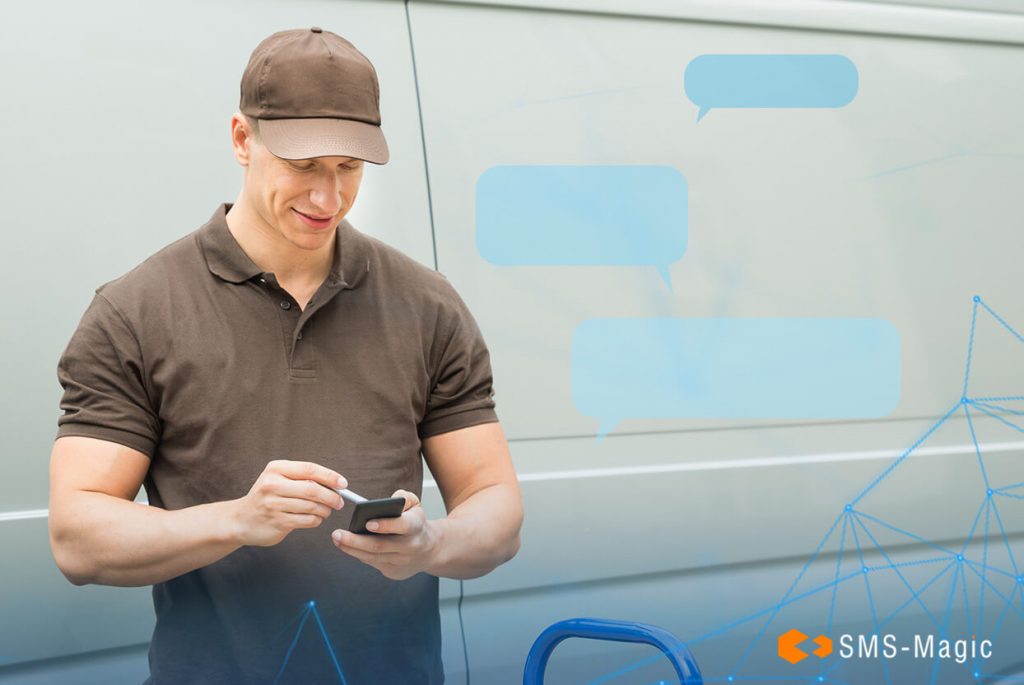 The Messaging Sequence is Driven By Customer Preference
As your team closes a sale, they collect contact information from the customer, and that information ends up in your CRM. To set up an installation using messaging software, you'll need to ask your customers one additional question – will they allow you to send them messages. A checkbox on the sales form is normally all it takes to say "yes."
You're asking your customers to "opt in" to receiving messages, and that's important. It helps your company comply with regulations governing the use of messages. If you slip up, the fines are enormous, and you want to be proactive about getting permission up front. Fortunately, it isn't too difficult when you first start to communicate with your customer.
Once you have the customer's information in your CRM, you can trigger a series of actions with your messaging software that will help you set up delivery and installation for a specific date and time. You can then follow up with messages that confirm the appointment, alert the customer to the installation team's arrival, and follow up with a quick satisfaction survey after the product is installed.
Exactly how the messaging system engages your customer varies among providers. You can customize the sequence and the content of the messages for one-way delivery to the customer or set up the system to allow two-way, conversational messaging back and forth.
Think of it this way, your installation reps are out there in a truck with a tablet. Your messaging system can connect them with your customers in a two-way dialogue. The installers can give the customer notice that they're on the way, change a scheduled appointment with the customer's approval, or let the customer know that they're running late, all with two-way messages. The customer can respond to the messages as appropriate. Staying in touch during the process makes it easier for your customer. Great customer support during installation can help win you repeat business and great word-of-mouth advertising.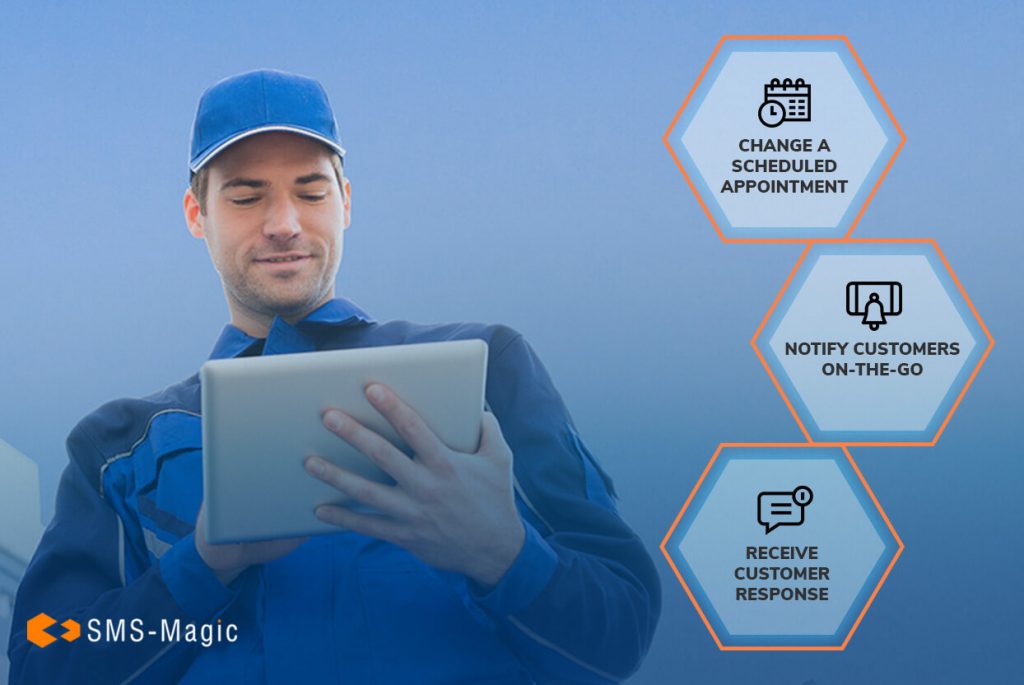 What to Look For in Your Messaging Software
You have a variety of choices when you start to choose the messaging software that's right for your company. You'll want to choose messaging software that:
Can easily handle traffic from all the available messaging sources. Messaging software isn't exactly new, but its use in the United States is just now coming into its own. We know that people like to text and initially tend to use the native capabilities of their smart phones. Other messaging platforms like Messenger, however, are gaining in popularity, and worldwide WhatsApp is leading the pack.
Works well with your CRM platform. A seamless integration with your CRM will help you plan, deliver, track and report on marketing campaigns or will help you manage information during a support session. For anyone working without a CRM or who doesn't want to integrate with their CRM, check out the messaging product's independent capabilities. Messaging software exists that works well on its own.
Helps you stay compliant with all the U.S. and international regulations like TCPA, GDPR, and "opt-in" requirements, as well as other restrictions for promo and marketing texts. If you work in healthcare, your messaging software can help you comply with HIPAA regulations, as well as other industry-specific rules.
Doesn't need a team of programmers to launch, but allows customization if you do have a team of programmers. Some messaging software comes with limitations on how it can be configured. Talk with the sales team about your needs as you gather information. Get a feel for how complicated the set-up will be and how responsive the support team is.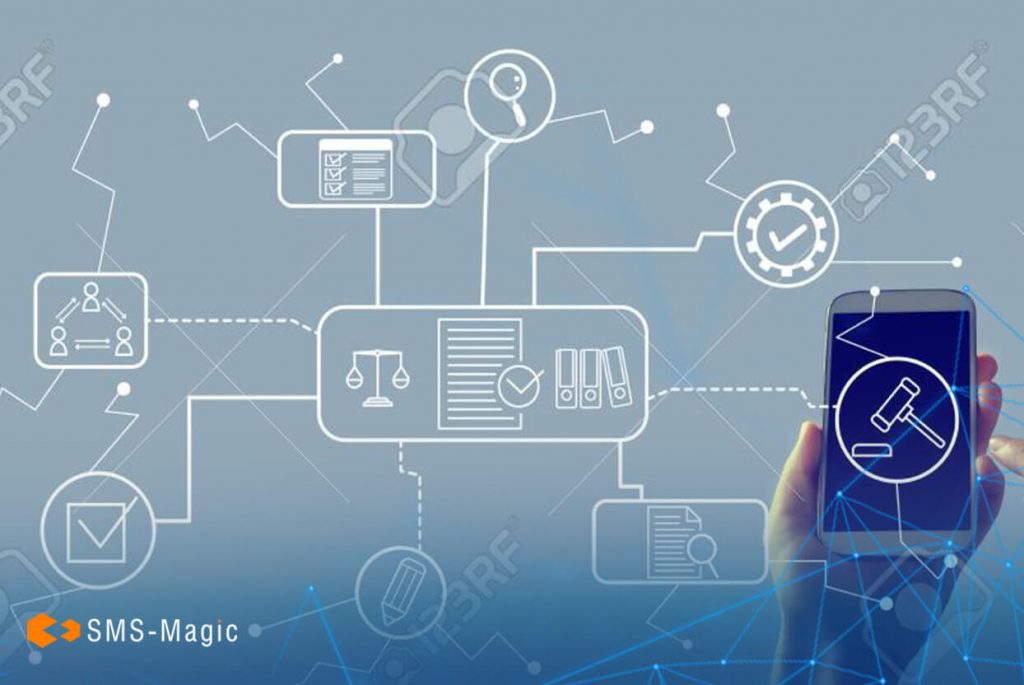 Of course, this kind of interaction with customers isn't limited to installation and service. Any company that offers services like warranty repair or personalized delivery can benefit from conversational messaging. If you have a rep in a truck with a tablet, messaging can help you keep them productive and your customers happy.
At SMS-Magic, we believe that our messaging software can help you reach your goals from great customer service to seamless installations to easy customer interactions. SMS-Magic can help you elevate your outreach with just a few hours of set-up and the support of our deployment team. And SMS-Magic has all of the benefits you'll find essential.
Is SMS-Magic right for you? We work with more than 2,500 happy customers, and we think it could be right for you. Contact us and let's start a conversation about what you'd like to achieve.