If you manage a call center, I bet that you haven't spent enough time with your spouse or children lately. And someone at home is complaining about it.
How do I know?
You've got a really tough job. Your employee turnover is high, so you're recruiting all the time. You want to solve problems during the customers' first call, but it's tough to do. And when the buck stops, you're the one who has to respond, and that cuts into your family time in destructive ways.
So how can a software package help make life at home better?
SMS-Magic can help you deal with the issues that drive your reps crazy and help customers quickly solve their problems. With happier reps and happier customers, you might get home earlier at night or even have an entire weekend without work issues.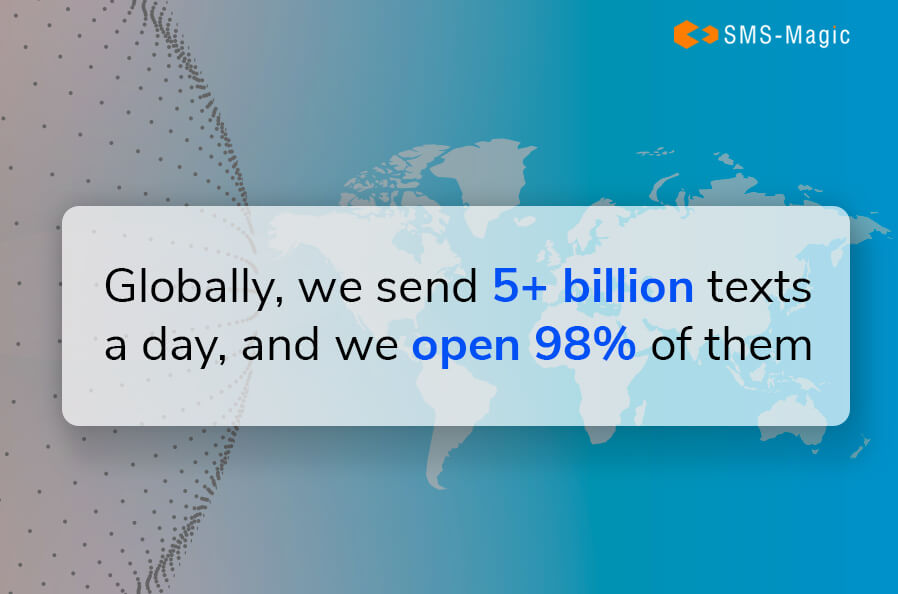 Why Use Messaging in the First Place?
Your customers already prefer to send messages and tell researchers they would use it for customer support if it were available. Globally, we send more than five billion – that's with a "b" – texts a day, and we open 98 percent of them. Conversely, we only open emails 22 percent of the time, according to Gigaom. Research from Asurion shows that we look at our phones 96 times a day or once every 10 minutes.
From the customer's point of view, messaging is immediate. They can reach out the second they experience problems or have questions. Messages also encourage them to be brief and that helps your reps uncover the issue quickly.
From your point of view, texting is less expensive than calls. Phone calls, according to a Forrester Research study, cost the sponsoring company about $16 each. A text thread, however, averages out to between $1 and $5. Reps can handle several message threads at a time, but only one phone call, increasing their productivity.
But, you say, my reps are still handling the same issue over and over.
Stop the Boredom!
Let's consider how mind-numbing it is to answer the same question day after day. I'm sure you have a list of questions your reps hear all the time. They might be giving instructions for returning a product or helping a customer navigate online. Whatever it is, wouldn't you like to take those questions out of the mix and allow your reps to handle more complicated issues?
They would. It makes their jobs more interesting.
SMS-Magic can help you develop a system to respond to common questions automatically. Your customer would have to opt into messaging – giving you permission to send message to them – but after that, you can reply to requests for simple information without involving a rep. Your messages can reflect your company's personality, even though they are automatically generated. Save your reps for issues that require a personal touch.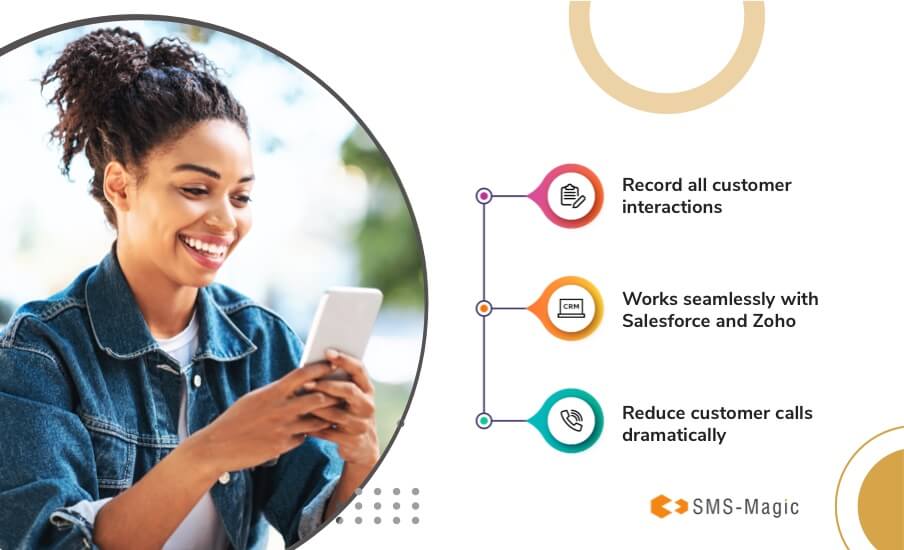 Track All Customer Interactions
One of the main customer complaints about service is having to call multiple times to resolve an issue and being bounced from one person to another. It's frustrating, it's time consuming, and it costs you money.
SMS-Magic can record all customer interactions regardless of the source. Your reps will know when the customer called, messaged, or emailed, who helped them, and what was promised. The customer won't have to spend hours explaining to rep after rep why they're calling. Your reps will appreciate the insight. Your customers will appreciate being heard and having the issue resolved.
Logging all your interactions in one place can also help you to research what issues are the most critical. Fixing the problem at the source can reduce customer calls dramatically.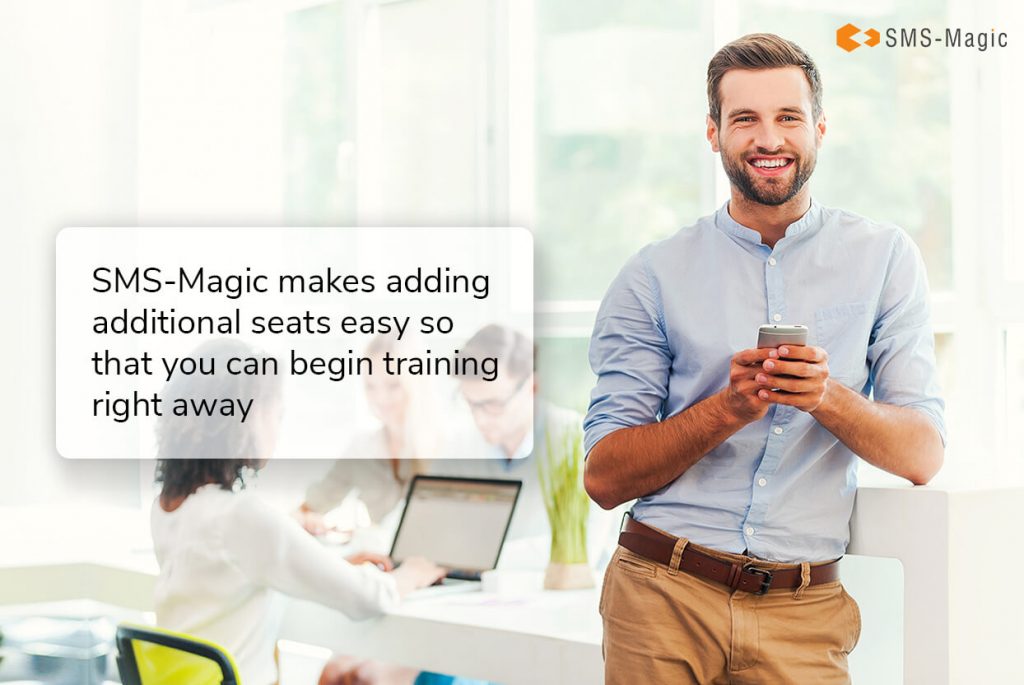 Scale Easily
Is your need for more reps growing because business is booming or the holidays are coming?
Legacy systems sometimes make it difficult to onboard new reps. SMS-Magic makes adding additional seats easy so that you can begin training right away. Increased call volume shouldn't keep you from serving your customers quickly, and SMS-Magic can handle as many reps as you need.
Get Started Today!
Does SMS-Magic sound like the answer you've been looking for? We hope so! We'd love to talk with you about your needs. No pressure. We think our product will speak for itself. Make our phone ring to discuss how we can help you improve your customer service and, maybe, save your marriage!