Today, URL shortening is not a new concept to marketers and businesses. But using it the right way is something that you should master to get the best results. It is one thing to shorten the URLs and use them in your content and messages but it is a different thing to create branded and customized URLs that simplify reporting and fetch you the expected ROI on the content.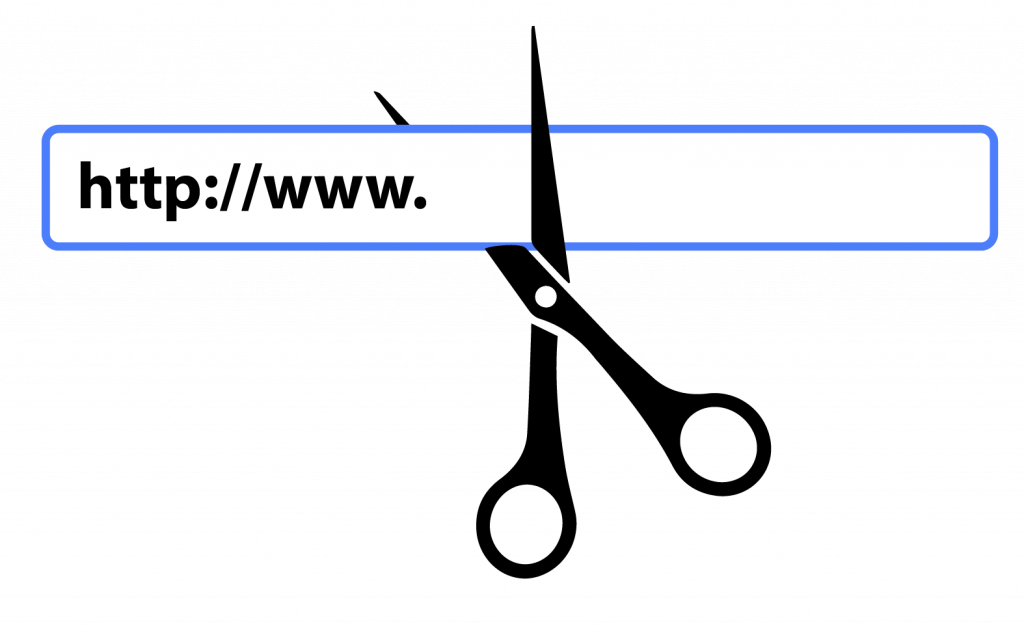 The market is full of URL shortening tools such as Rebrandly, Bitly, Snip.ly, Google, Ow.ly, Tinyurl.com, etc. If you are sharing any messages online, you are probably using shortened URLs in your content. It's important to understand that using the right shortener with the right customization will get you the expected returns.
10 Best Practices to follow if you are using a URL Shortener for your Message or Content Marketing:
1. Create Short Links with a Branded Domain
People will always remember a branded domain vs a generic one. Make sure that your shortened URL has reflects your branded domain.

2. Use Customized URLs
Be specific and customize the URLs further. As each part of the URL can be customized, you can use your branded domain as the base for many URLs, each portraying the product, feature, category, etc.
3. Use Shorter Links for Social Profiles
Branded, customized, shorter URLs are a great way to grow social engagements by using messages to promote your brand.
4. Use Short Links for Podcasts and Radio
Most of the long URLs are complex and difficult to remember. If you are marketing on the radio or podcasts, using short links will be the best way to allow people to remember the links that you share. Shorter URLs will drive more traffic!
5. Use Short Links for Print
To visit your source page or a website after looking at the printed URL, people must be able to remember it. Using short links in print message marketing always helps.
6. Validate data 
When you publish shortened links on partner websites, your website, ads, and multiple social media platforms, you receive data from all of them. Never measure the ROI by blindly depending on the data that you receive. Validate the data yourself for a better measurement.  
7. Utilize UTM Tracking Codes fully
UTM codes are a must if you are shortening your URLs. Use UTM parameters properly to find out your direct traffic.
8. Utilize Short Links with Influencers
Use short links with the influencers you work with and find out which influencer marketing will give you the expected ROI.
9. Utilize Short Links for Paid Ads
Any social media marketing is an investment. If you pay for ads, you want to assure that you get the ROI. Using short customized links for paid ads will get you more traffic.
10. Brand your Product, Website, Campaigns with Custom Short Links
Your URL will always leave a brand impression on readers. Creating custom short links with keywords and legacy shorteners will create a good brand impression.
Now that you know the best practices for using URL shorteners, you should also avoid making the following mistakes.
7 Mistakes to Avoid When Using Shortened URLs in Messages

1. Random URL Slug
One of the biggest mistakes social media marketers make is to use slashtags or random URL slugs. While shortening a URL, think about the content that would wow the readers and then add it to a URL slug. Keep in mind that people easily spell common words and remember phrases but cannot remember random words and phrases.
2. Generic Domain
URL shortening is no longer a new term for marketers. It has come a long way, with advanced features. One of the important features of URL shortening is to instantly connect branded domains. While using the URL shorteners, it is also important to have the right domain. The benefits of having a branded domain over a generic domain are better SEO, better tracking, trust, and branding.
3. Avoiding UTM Parameters
Social media marketers using Google Analytics understand that 100% of traffic never tracks back to the link source. At times, traffic from Twitter comes in as direct traffic. To avoid this, while marketing your content, it is important to use the UTM parameters. This includes the campaign source, the medium, and the campaign.
4. Reporting on Metrics that include Bot Traffic
Consider that you shared a message or a post to your 400 followers and got 40 website visitors. This might be the Bot traffic. Reporting on metrics that include Bot traffic is important. For this, use Google Analytics and other native advertising analytics and make sure that the traffic you received is through the shortened URL or from a Bot.
5. Making URLs too short
Yes, link shortening means shortening the URLs that are too long. We shorten links for a purpose and not just for the sake of shrinking them. Shortening the URLs that would represent your brand and keywords is a good practice. 
For instance: If your company name is Power Batteries, you can use: PowerBatteries.abc
Instead of: pobat.abc
6. Shortening a Shortened URL
Shortening a URL for your content marketing is good. But, shortening a shortened URL is bad. Have you ever faced an issue where you have clicked on a shortened link and it takes forever to load the page? This possibly happens because of a double redirect. So make sure that the shortened link redirects directly to the target page and not to another shortened link. 
7. Not Capitalizing Keywords
While using URL shorteners, you need to focus on generating trust and traffic towards your brand. For this, customizing the URLs is a good start. But then you need to capitalize the keywords so that your brand will stand out. 
What stands out more?
rebrand.ly/content marketing
OR
Rebrand.ly/Content Marketing
It is a minor difference but will make a big difference to your brand. So capitalize your keywords!
The Bottom Line
URL shortening is not at all that tricky. You simply take your long URLs and make them short and meaningful; URLs that would create a brand identity and get you more traffic. 
But somewhere in this process, people started neglecting their URLs and began making them short but ugly. It's like they forgot that visitors will be actually seeing the links! 
So yes, use URL shorteners, use short links, but make sure they fetch the ROI and create the required brand identity!
---

Want to see how SMS-Magic helps clients achieve all of this with text messaging? Reach out and we would be happy to give you a personal tour and share examples from our clients!