6 Ways to Get Subscribers for Your SMS Campaign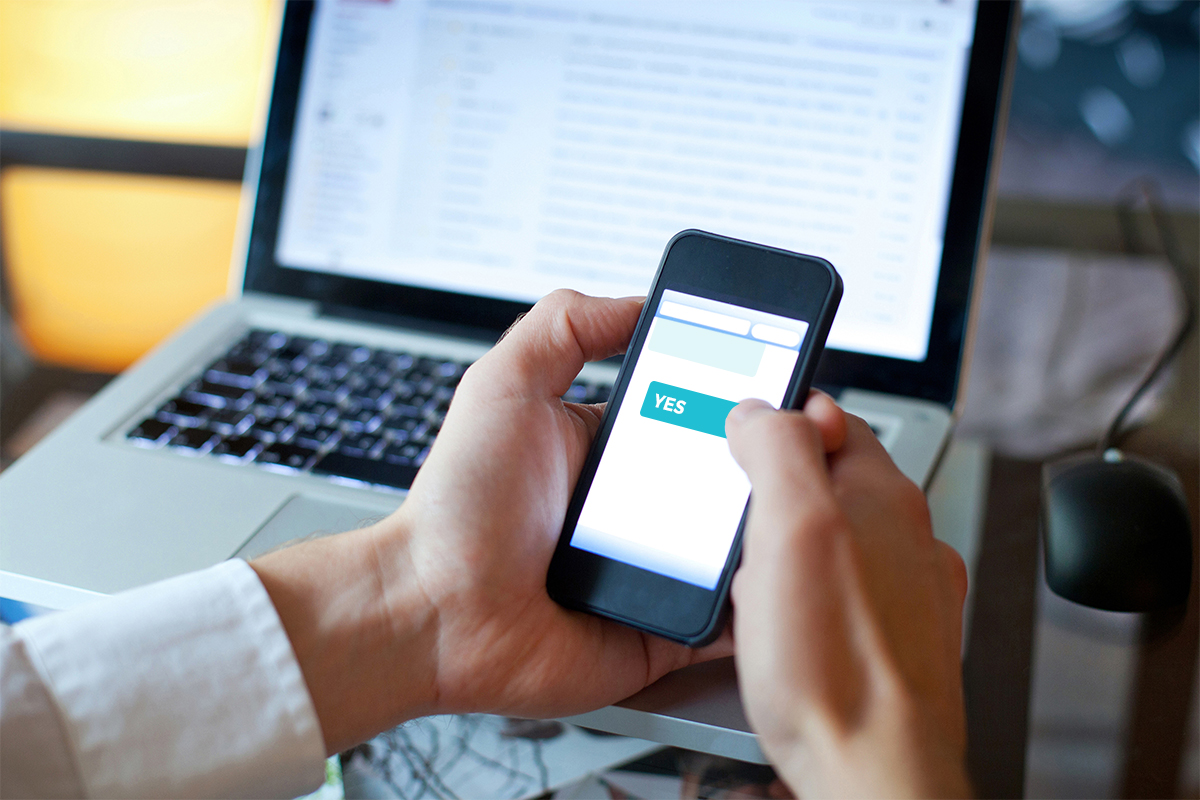 Since running an SMS campaign is a "permission-based" activity, the first question that pops up in your customer's head before sharing their mobile number with you is "what's in it for me?'
You need an offer that attracts and motivates your prospective customers to allow you to start a conversation with them via SMS text messaging.
Below are 6 hard-to-resist ways to entice customers to sign up in hordes for your SMS campaign.
Discount Coupons
Sixty percent of people opt-in to text messages to receive coupons. When using free coupons to attract prospects, the goal is to create the maximum engagement possible through exposure of your offer.
For example, a leading retail chain strategically placed this offer on the checkout counter:
The result? Every single customer who was in the store during the week of the campaign opted in to the text messaging program. That's right. The store received a near 100% response to this simple campaign.
Social Media Ads
Prospects and Customers who are following you on different social media channels (like Facebook / Twitter / YouTube / LinkedIn / Pinterest) are already interested in your product/service and would like to hear from you. This makes it easier to promote your SMS Campaign across these channels to drive opt-ins.
A travel company shared this offer on their social media handles just before the summer holiday season.
Make sure that you let your customers know that by opting in, they'll gain access to exclusive deals which are available only via SMS text message. If you offer the same savings or opportunities via social media or email, your customers may not see the point in opting in to your SMS campaign.
Text-to-Win
Text-to-win marketing campaigns are a proven way to increase your opt-in subscriber lists. All your prospects have to do is text a word or phrase to a short code and they will be entered into the contest and win the prize.
An educational institution offering vocational courses ran a contest by publicizing their offer via billboards, website, brochures etc.
The SMS campaign not only increased the opted-in student base but also generated qualified leads for the institute. The dream career texted back also helped the institute understand what further messages would be most relevant to each respondent.
SMS Campaign Subscription forms
In the email subscription form on your website, you can simply add a checkbox for SMS subscription, along with a phone number capture, to give your prospects and customers another way to let you know their preferences for hearing from you.
Make note of the "exclusive offers" phrase. Enticing people to opt-in for your SMS campaign should promise them an experience they can't get in any other channel.
Keyword Calls to Action
Keywords are words that you set up in your text messaging platform that will automatically put people on a related list. For example, you could share the instruction, "Text OPTIN to 34321 to receive texts with exclusive offers and discounts."
You'll want to highlight the benefits of joining the program, whether it's access to discounts, VIP benefits, events or products that are not available to those not on the list.
You can create promotions for opt-in campaigns and post them on your website, email the invitation to join to your customers or post them on your social media profiles. You can also add the keyword calls to action to the end of blog posts, or in a sidebar on a white paper or at the end of a video. The possibilities are many.
A real estate company sent the following email to their customers.
Adding your text call to action as part of your newsletter is another way to reach out to your current customers. You can ask them to text to opt-in or add a signup form, where people can enter their mobile phone number when they opt-in.
Offer a weekly tip
By offering your prospective customers useful tips over SMS, you can lure them to opt in. This strategy combines SMS marketing and content marketing.
For example, weekly tips from a wellness provider could include:
Eat at least 30g of fiber a day to reduce the risk of heart disease. Choose from wholemeal bread, bran, oats, wholegrain cereals, potatoes with their skins on.
Content marketing is a technique that focuses on providing your audience with valuable, useable information to get them to know, like and trust you. It's a viable means for messaging to grow your SMS opt-in list. Even better, when your audience recognizes the value, they'll be more likely to choose your services over a competitor.