Auto SMS functionality support is provided for Zoho events such as request creation, request assignment, and request closure. SMS notifications can be sent to support representatives and any Contact.
Registration with SMS-Magic
After completing the registration form, click on the Register button to register with SMS-Magic. You'll receive an email containing all your account details–including account ID, user name, and password.
Click this button to go to the registration form page:
If you encounter any difficulty, don't hesitate to contact us through email at sales@sms-magic.com
Configure SMS notifications
To configure SMS notifications, navigate to Setup > Automation > Notification Rules.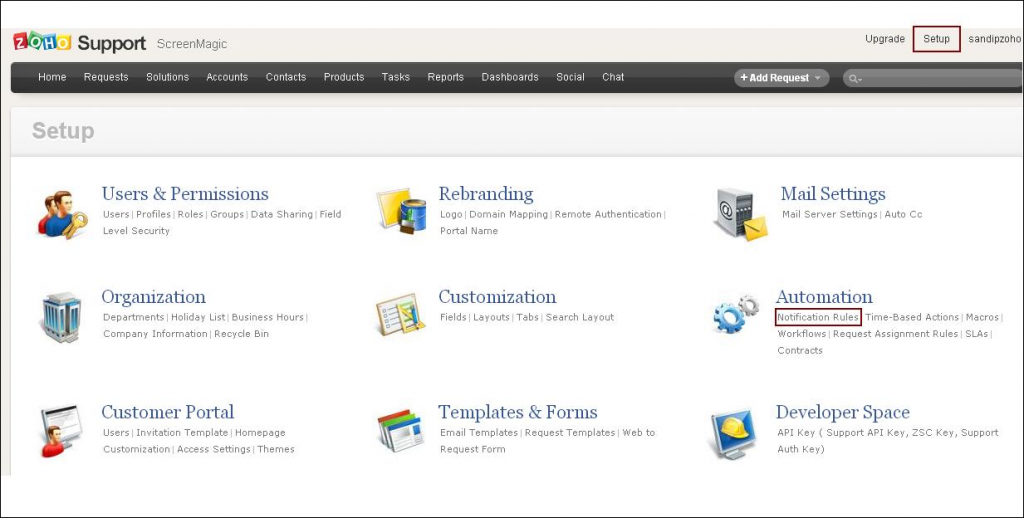 On the Notifications Rules page, set the notification preferences according to your needs. Here, you can also set the SMS template.