Signup to Use SMS-Magic with Zoho
Follow these steps to sign up for an SMS-Magic account: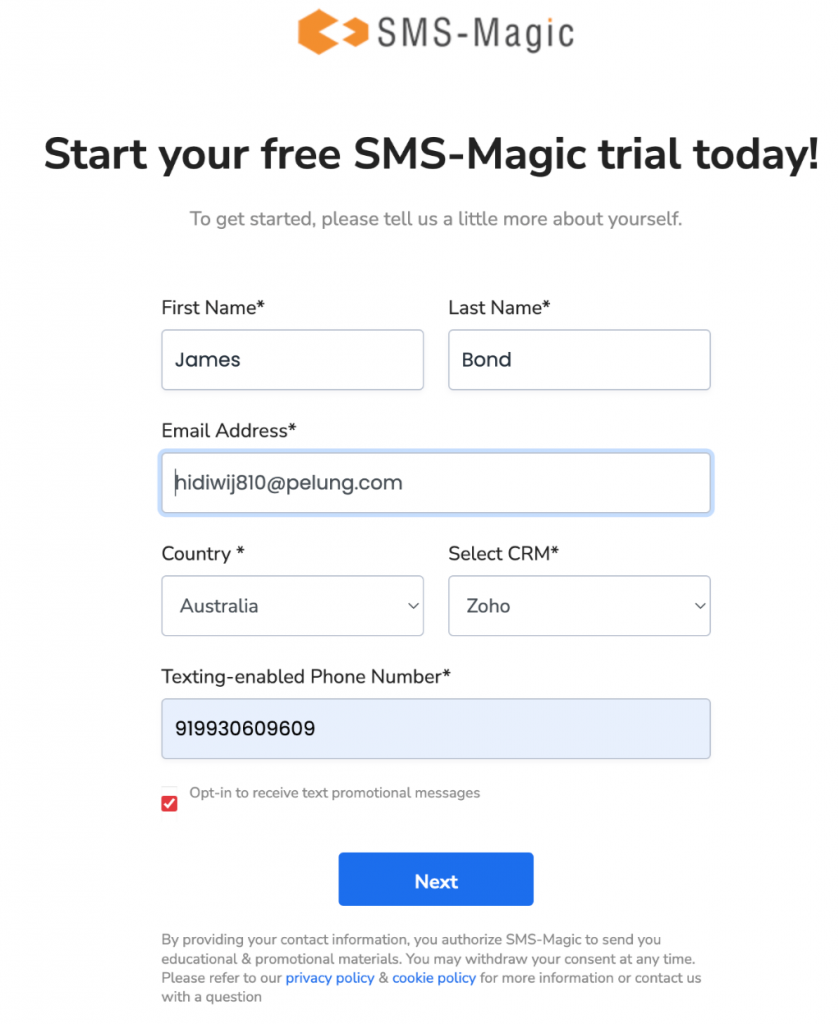 Enter details such as first name, last name, email address, country, CRM, and phone number in respective fields
Notes: Select Zoho as the CRM in the Select CRM drop-down field
Click on Next to proceed to the next step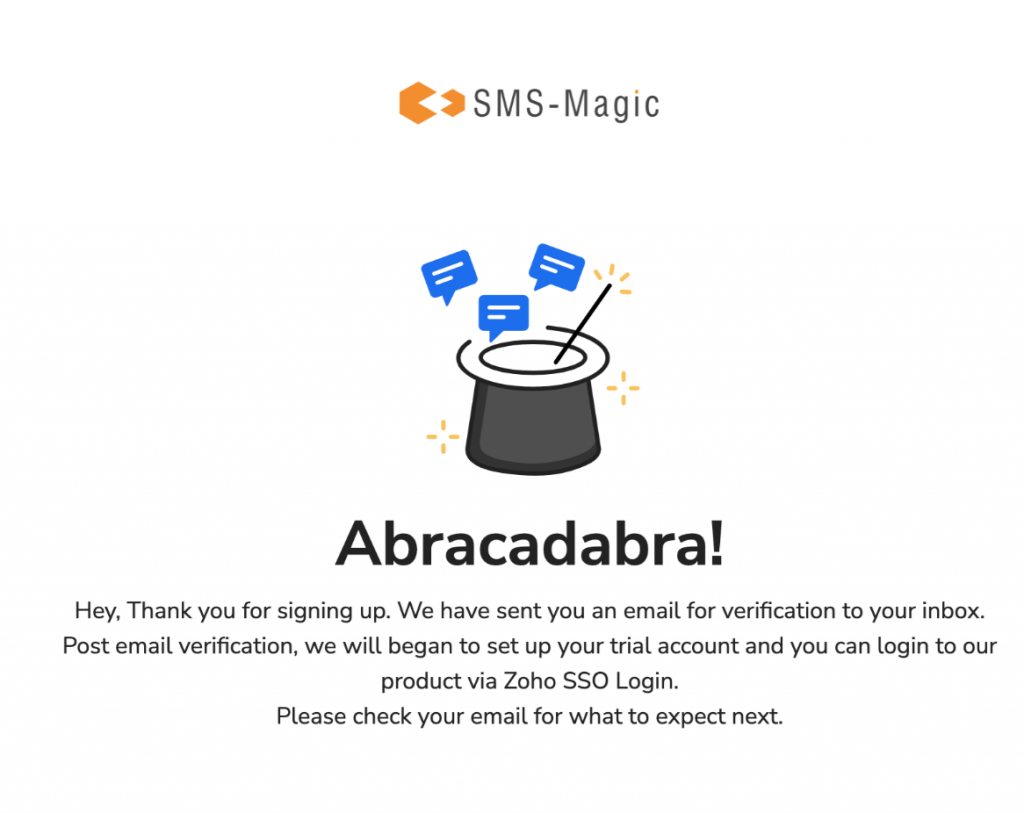 The signup process will be complete and you will receive an email for verification as shown below: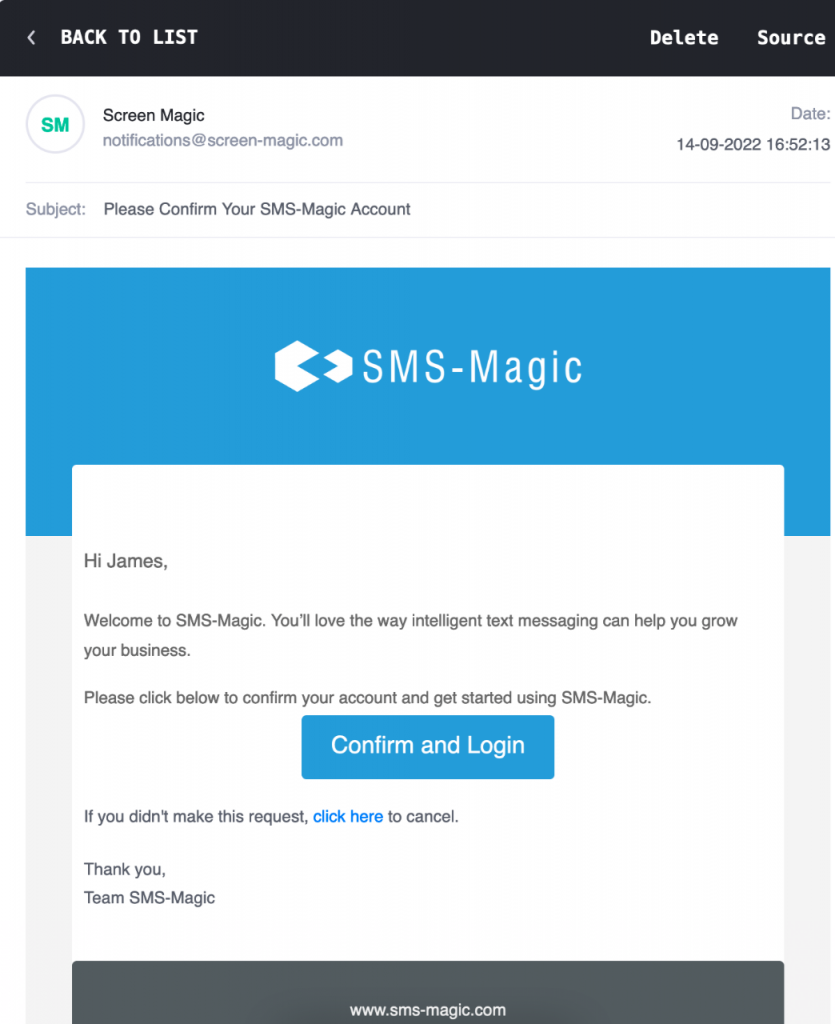 Click on the 'Confirm and Login' button to confirm your email. You will get the below message:

You will then receive an email with login credentials and steps to connect and configure SMS Magic to Zoho CRM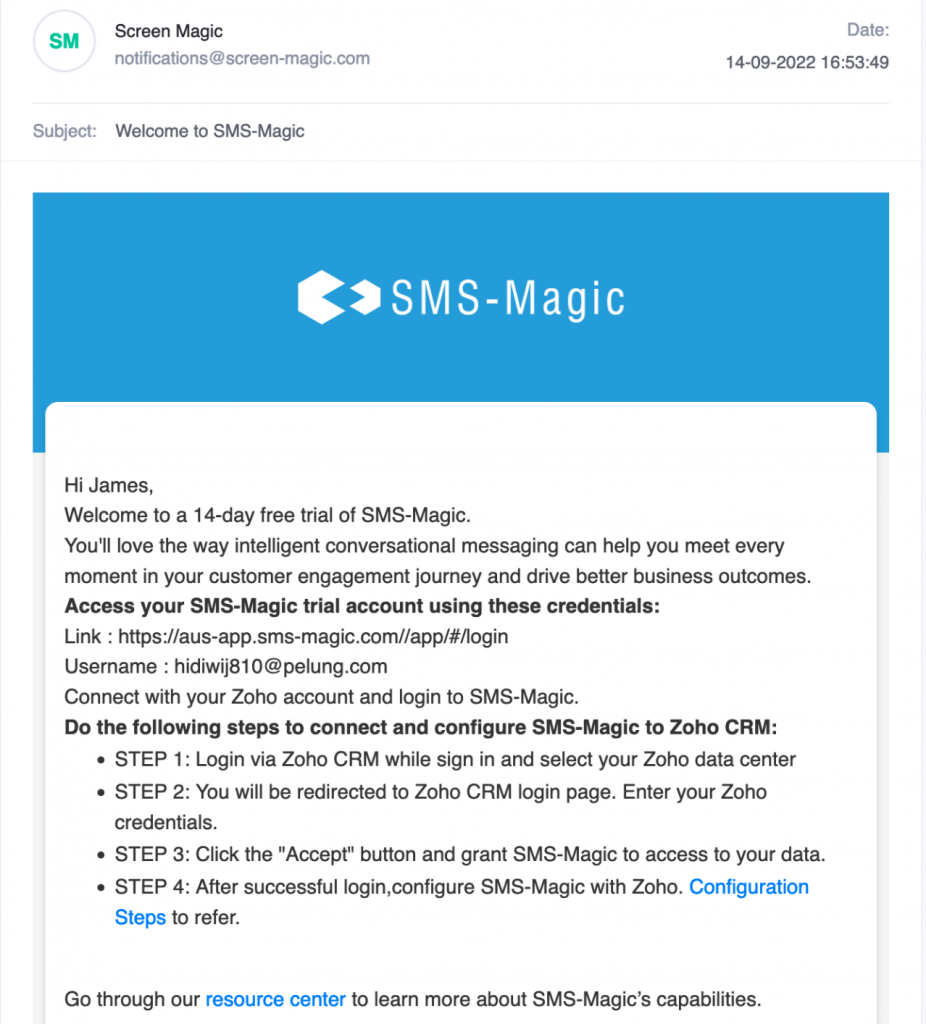 Once the sign up process is complete, you will be able to login using the below page: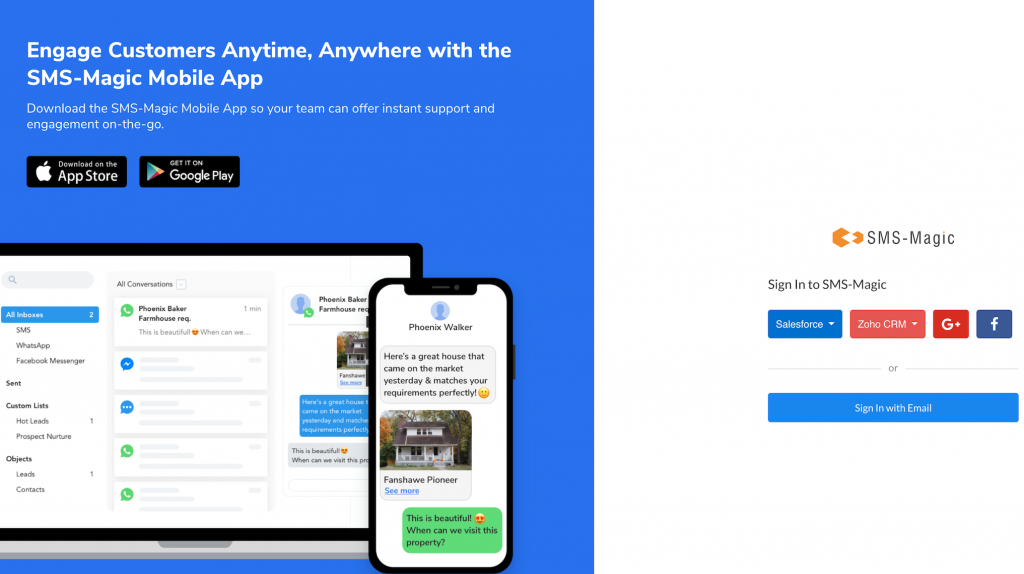 Select the Zoho Data Center from the Zoho CRM dropdown. If you have created your Zoho CRM account in –

U.S. data center i.e. crm.zoho.com, then please select Global
EU data center i.e., crm.zoho.eu, then please select crm.zoho.eu
India data center i.e. crm.zoho.in, then please select crm.zoho.in
Australia data center i.e crm.zoho.com.au, then please select crm.zoho.com.au

Choose the Data Center and you will be redirected to the Zoho CRM Login page. Enter your Zoho CRM credentials.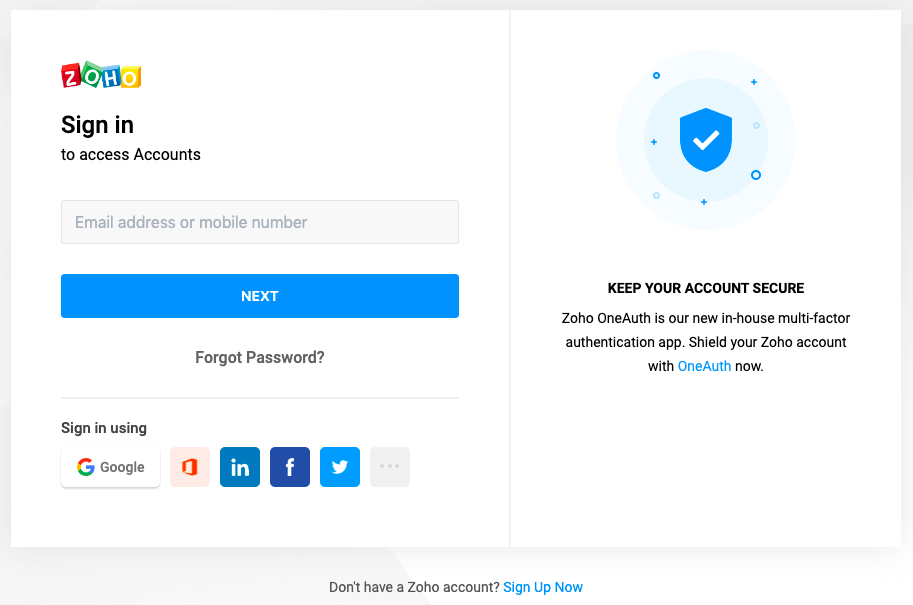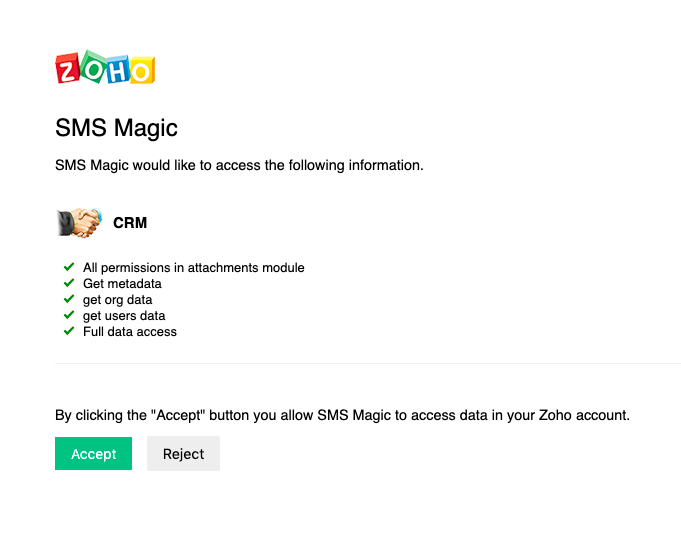 Click on the 'Accept' button to grant SMS-Magic access to the data in your Zoho CRM account. You will be Signed In to the SMS-Magic Web Portal and redirected to the Home Page: