Sending a Message to an Unknown Number
SMS-Magic Mobile App simplifies messaging and conversing with your clients. With the mobile app, it is possible to send a message to an unknown number as well. You can compose and send messages to someone who is not a part of your contact list.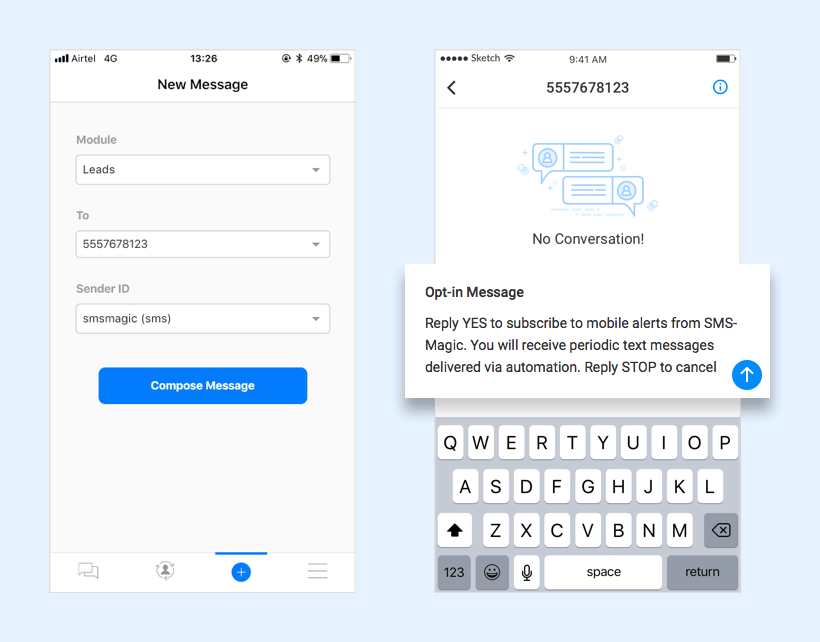 Click on the New Message icon in the tab bar
Select the module from the drop-down list
Enter the phone number in the 'To' field and select Sender ID from the drop-down list
Click on the Compose Message button
Send the message. You can view the messages that you have sent in the Inbox.