Sender ID is the name or mobile number which appears on the mobile phone of a recipient when they receive an SMS message. SMS-Magic provides you the option to configure the Sender ID for your organization.
Follow these steps to create a Sender ID:
Admin User can view all the incoming numbers and Sender IDs by navigating to SMS-Services > My Sender IDs on the SMS-Magic Portal.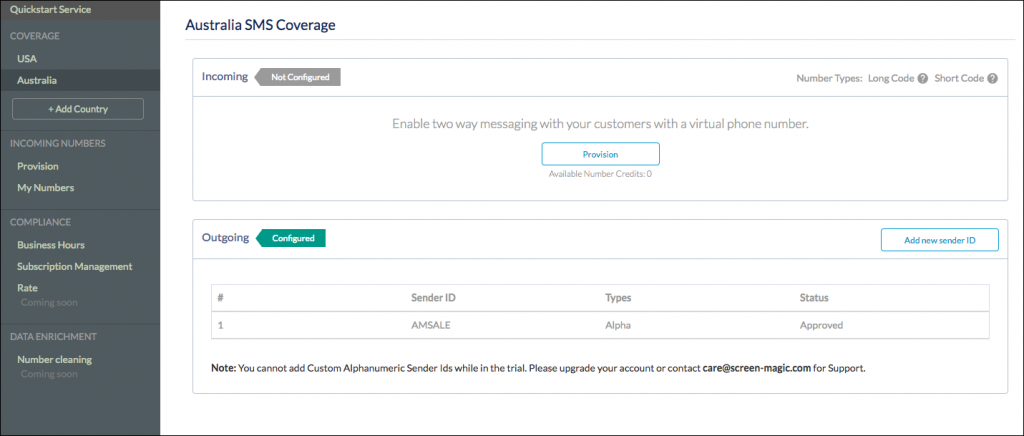 From the top menu in Zoho CRM, go to the SMS SenderID module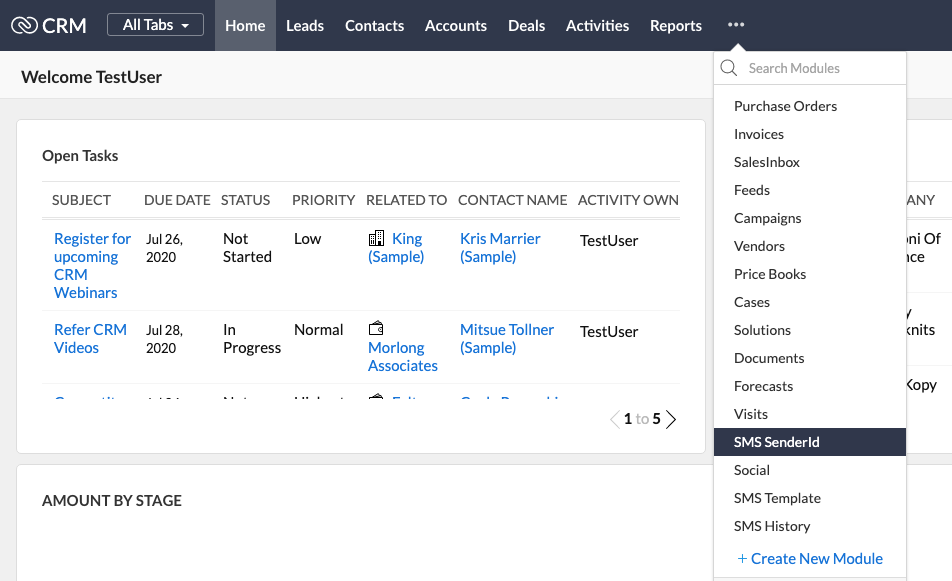 Click on the Create Sender ID button or + icon to create a new Sender ID.

Enter the SMS Sender ID Name for your reference and the Sender ID you want to use.
Your Sender ID is now ready for use. Simply choose this Sender ID when composing a message.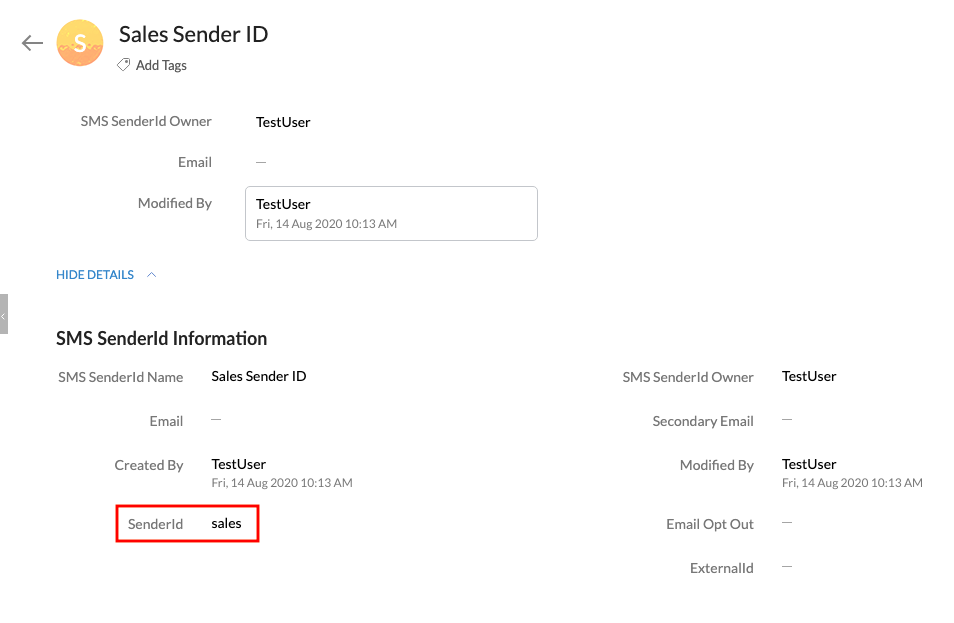 You should be able to view the Sender ID when sending an SMS message to Leads/Contacts or any other custom modules