As a user, you can trigger a nurture campaign on generated leads to make sure the product caters to your business requirements.
NOTE: Before you trigger a nurture campaign, you need to check if a lead is created. Follow the steps in the above section, 'Create a Lead & obtain Double Opt-in' to create a lead.
Once a lead is created, you can then follow the below steps to trigger the campaign:
The campaign will be already created and saved as a 'Draft' and will appear in the campaign list as shown below:

Click on the three dots on the extreme right corner to view the details of the campaign, edit, or clone the campaign
Click on the 'Edit' button, the following page will appear, where you can start the campaign:


Here all the campaign details such as recipients, phone number, Sender ID, templates, and campaign execution schedule will be already configured.
Click on the 'Start Campaign' button. The campaign will start and the message will be triggered as shown in the below images: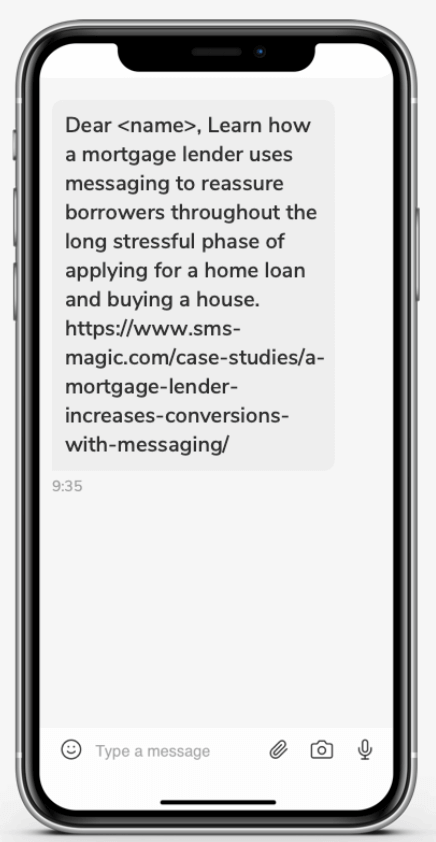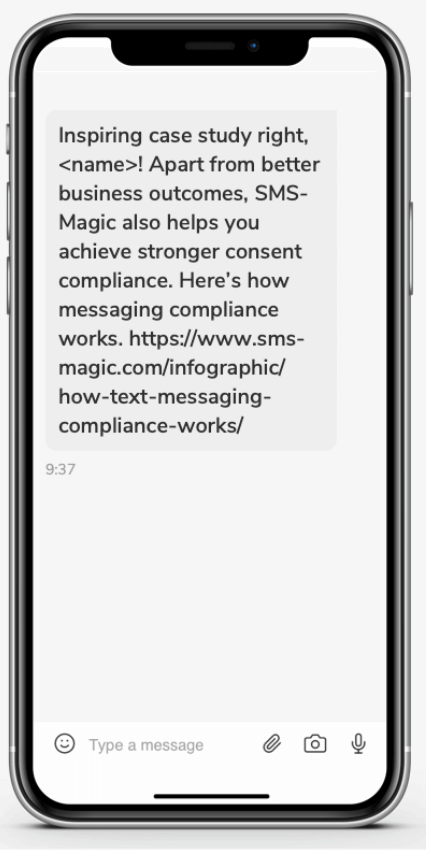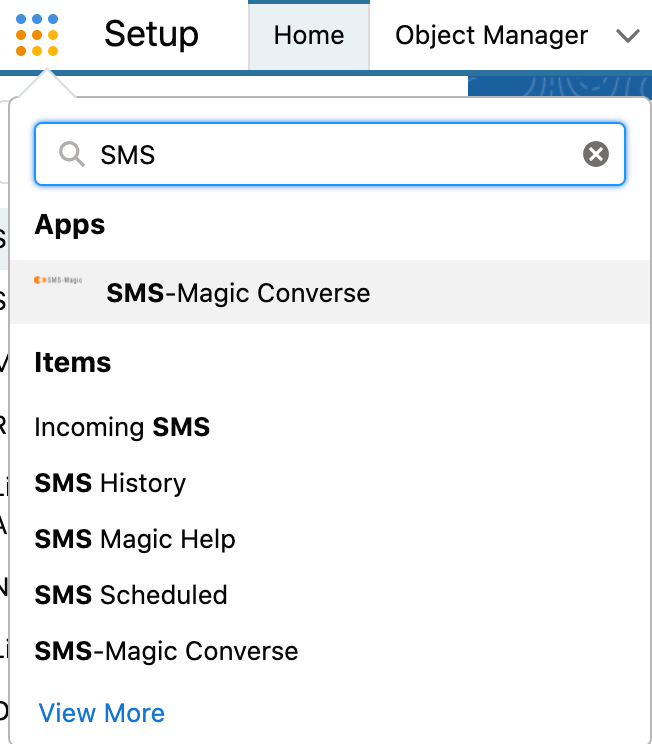 Search for SMS-Magic Converse in the search bar, the following SMS-Magic Converse home page will appear: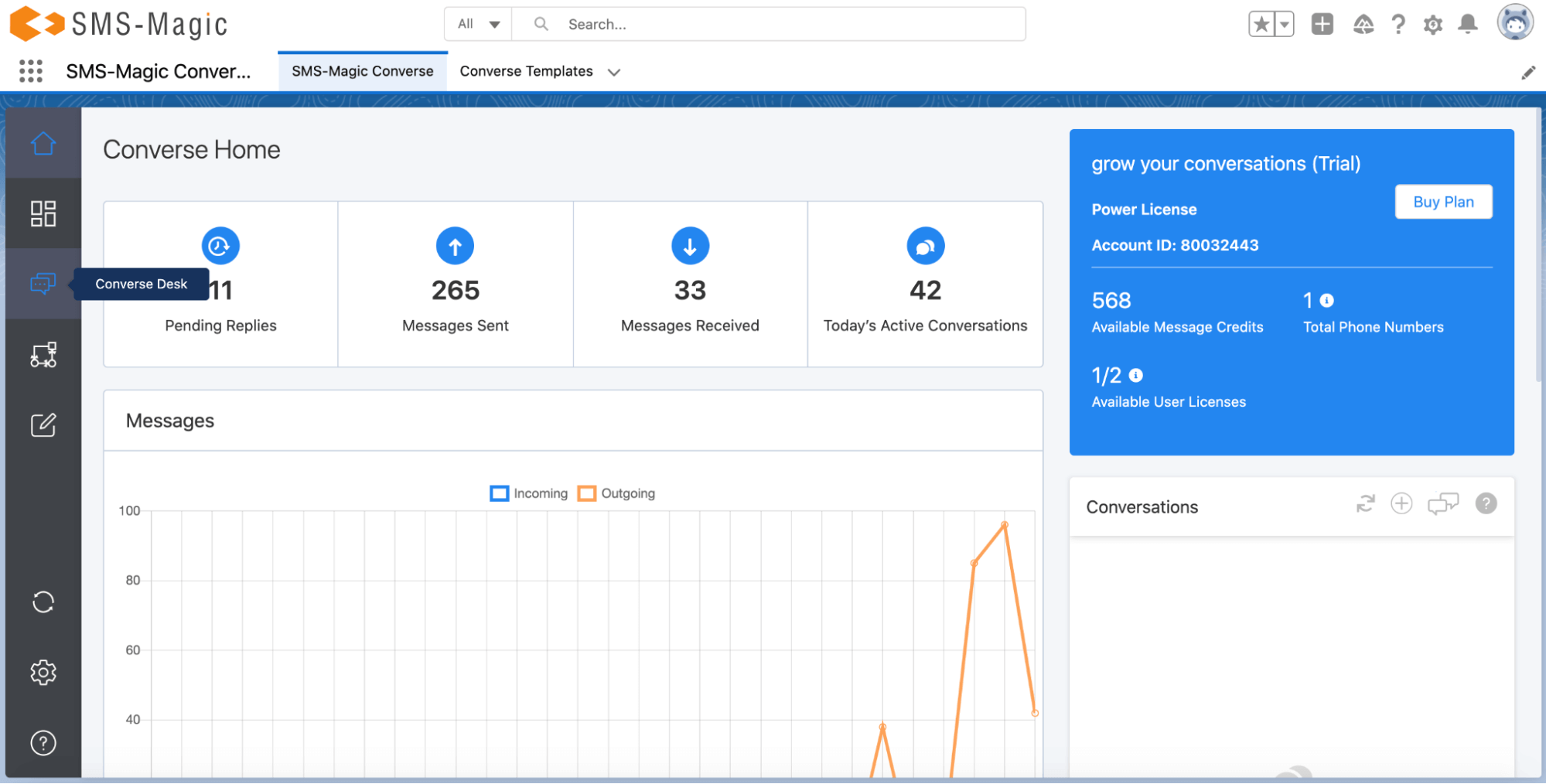 Click on the Converse Desk option on the left side, as shown in the image above. The following Inbox page will appear: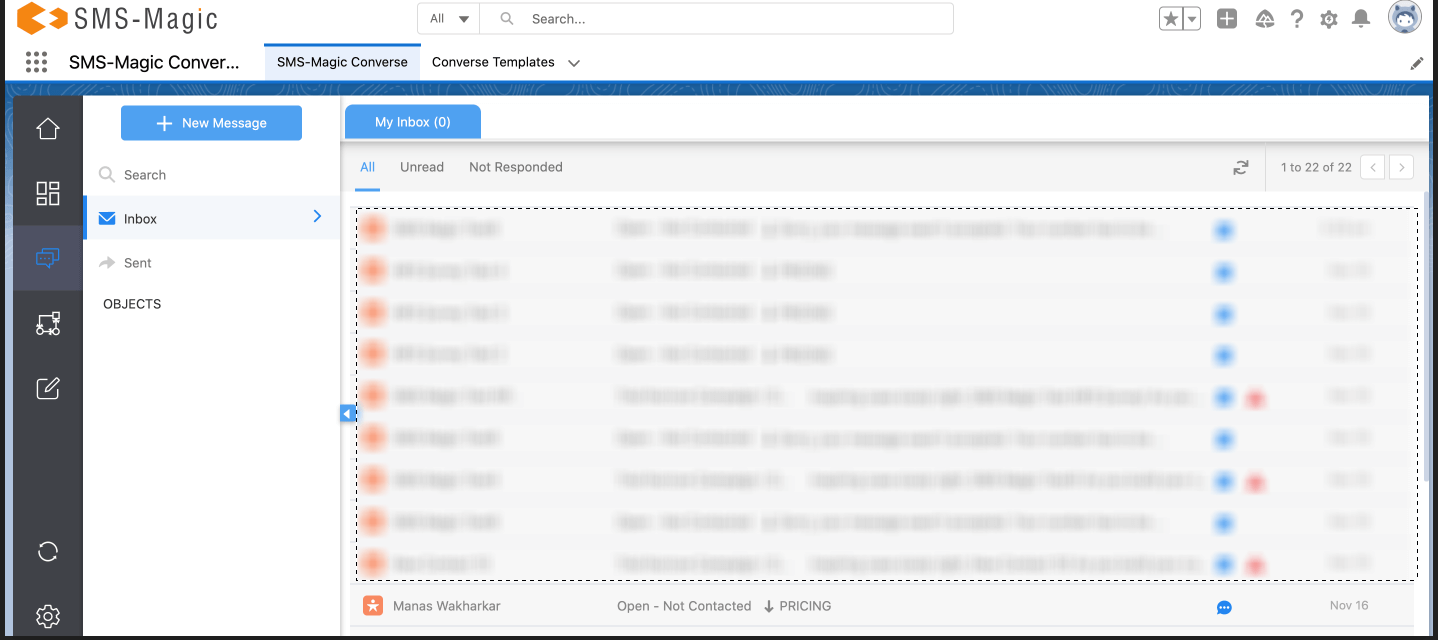 Here, click on the lead that you had created, 'Manas'. The following conversation window will appear:

Here you can see all the conversations in the same sequence, the way they appeared on your mobile number