Zoho and SMS
Texting has evolved over the past decade and is one of the most preferred media of business communication today. The percentage of people using text messaging for business is increasing every year.
By communicating with customers through the medium that they prefer, you can attract more leads, accelerate your time-to-revenue and enhance customer loyalty.
With SMS-Magic, CRM users experience the power of messaging to engage seamlessly with prospects, customers, and buyers, right from the CRM system. It is fast, effective, and simple!
SMS-Magic empowers you to enable two-way communication to complete your conversation cycle. Conversations are not just messages, they are chains of messages that create open discussions. Messages are the base for trusted relationships. Increase the response rates and dialogs between your customers by making your messages conveniently reach your customers.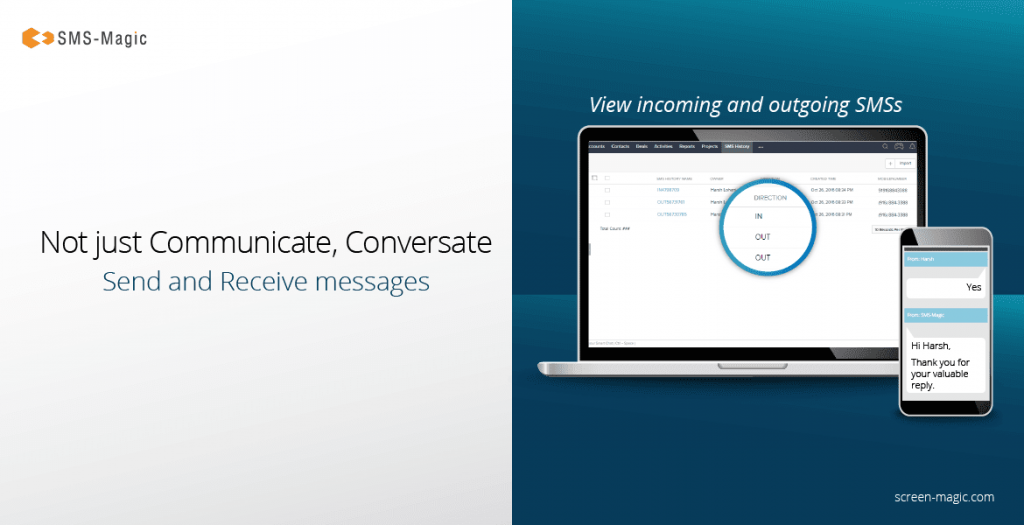 Zoho CRM is simple to use and customizable for all businesses. With messaging, you can expect more out of your Zoho CRM. It is always beneficial if you communicate with your customers via messaging from a familiar interface of your Zoho CRM.
Zoho Marketplace allows you to easily access and integrate third-party applications that assist you to send text messages to your clients. The SMS-Magic extension is easily available on the Zoho Marketplace, and as it integrates with Zoho CRM seamlessly, you can start conversing with your customers on the go. When your data is stored in one place, it is easy to receive and record customer responses to the campaign and communicate with a particular customer within your Zoho CRM.
What can you do with SMS-Magic on Zoho CRM?
With the SMS-Magic messaging platform, you can connect seamlessly with your customers and prospects. Personalized messages enable you to close deals with your customers faster and offer prompt support. You can add dynamic fields to the SMS templates and customize each message (single or bulk) that you send, with minimal effort.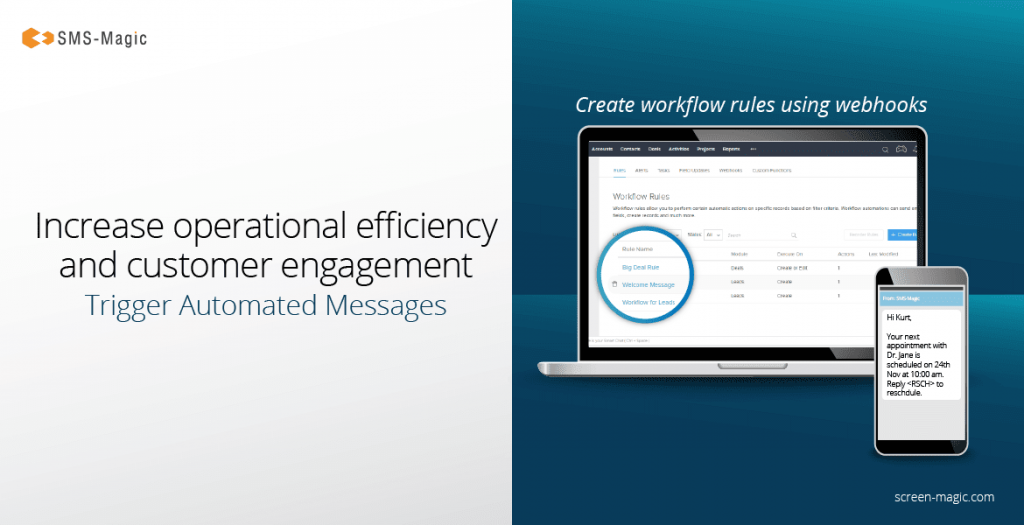 Automated messages enhance operational efficiency
Automate messages on the basis of 'time and action' triggers in the workflows, and increase customer experience and engagement. For example, by using webhooks, set up an automated welcome message for your leads.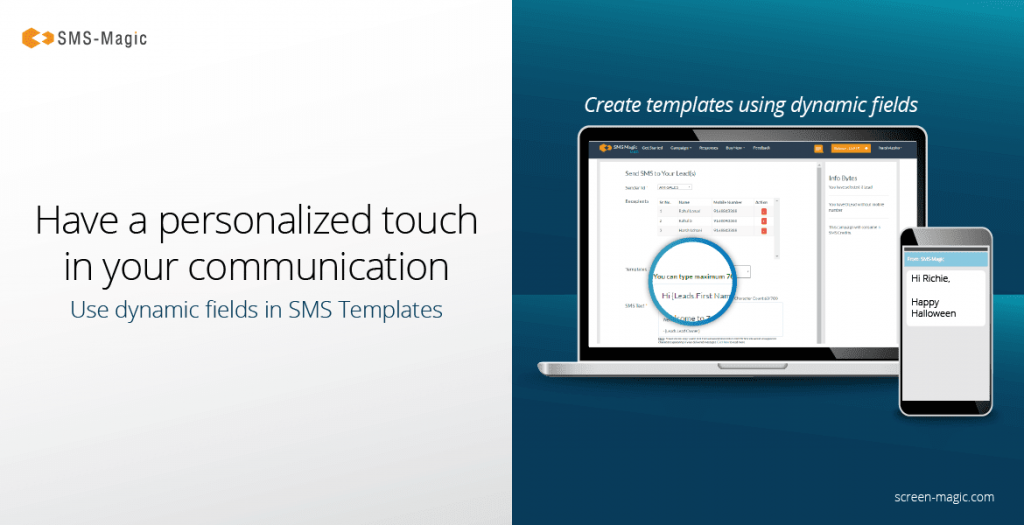 Bulk messages reduce the workload
Extract more from your marketing campaigns and set up better support communication via bulk messages. Send a text message with a time-bound offer to increase the response rate. Asure that you take the customers' consent before sending them any marketing messages.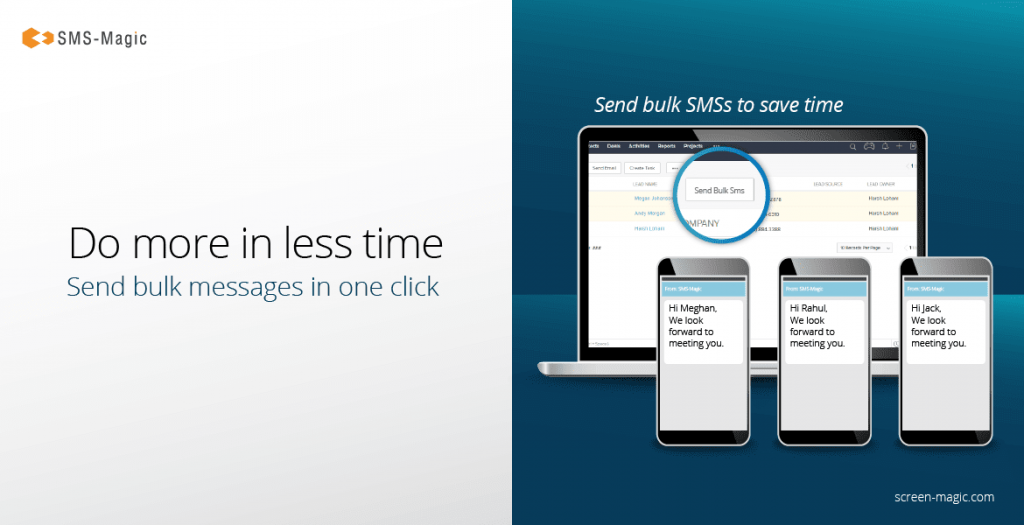 SMS history shows message status
You can easily track incoming and outgoing messages from the SMS history section and find out the status of your messages. Also, with SMS history you can review the campaign performance, sales followups, service contacts, etc. If your sent messages are not getting delivered, they cannot be read. The only way to find out who opted out and whether you are getting the desired responses is to monitor the status of your messages.
Summary
SMS messaging is the new mode of conversation, with which you can easily win more deals, engage with, and retain more customers. Knowing when to send a personalized message, an automated template-based personalized campaign message will assist you to drive seamless conversations with your customers.
Since our mobile phones are personal devices, using them intelligently will help you move ahead in the competition swiftly. Read our installation guide and user guide and get started with SMS-Magic on Zoho CRM.