New Feature Release – Converse Desk and Contacts Manager on SMS-Magic Portal
Converse Desk
Converse Desk provides an intuitive, easy-to-use Inbox style user interface; making it simple for you to start one-on-one messaging with little or no training. The Converse Desk features intelligence that guides users to effectively manage and respond to any number of messaging conversations.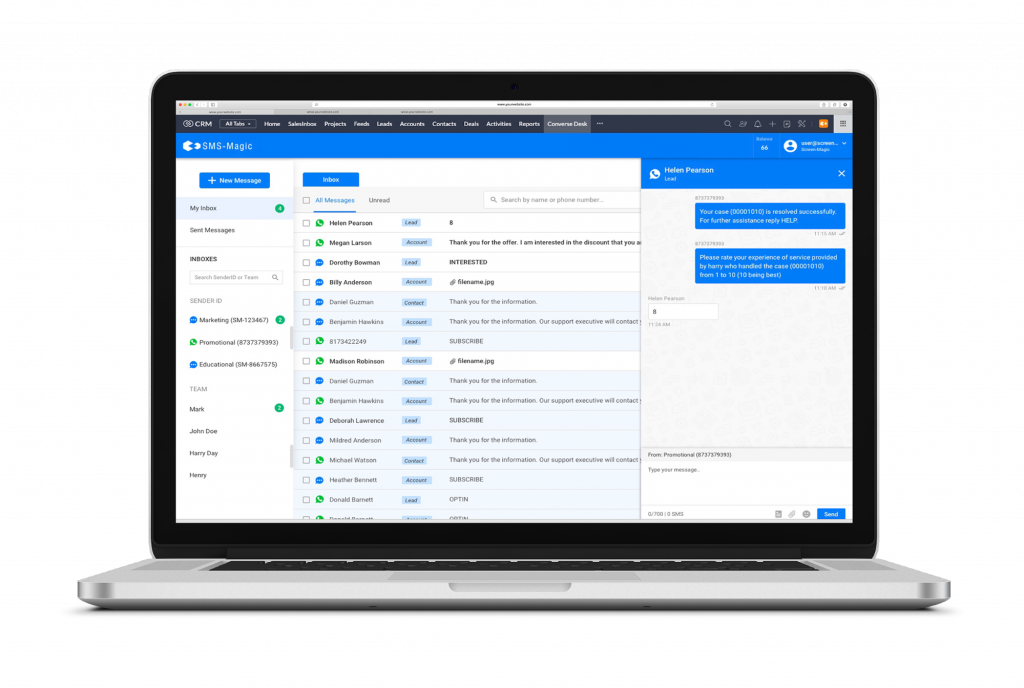 Key Converse Desk Features Include:
Multi-channel Support – Reach out to customers on the channel of their preference. Send text and media messages on both SMS and WhatsApp.
User-Friendly Inbox – The new and improved Inbox provides an intuitive interface to access messages, track conversations and quickly respond to messages.
Initiate Conversations with your saved Contacts – No more memorizing customer phone numbers! You can select a saved contact by name, and compose and send a message.
New Chat Window for Interactive Conversations – Converse with your customers in a familiar way; using the new chat window that mimics texting on your phone.
Team Inboxes – Admin can monitor their teams' conversations.
Assign Customer Conversations to Team Members – Admin users can easily assign conversations to any team member.
With this release, we will migrate you to the latest Converse Desk feature from the Conversations feature for one-on-one messaging. Your existing conversations will be migrated to Converse Desk.
The last active user who sent a message in a conversation will become the conversation Owner on Converse Desk. Based on the user privacy settings for your SMS-Magic account, your conversations will be accessible via your Inbox or your Team's Inbox.
To get the latest Converse Desk features, you must upgrade to the version 25.0.
Contacts Manager
With the new Contacts Manager, you can manage conversations with your saved contacts via Converse Desk and group your contacts to send targeted messages via Campaigns.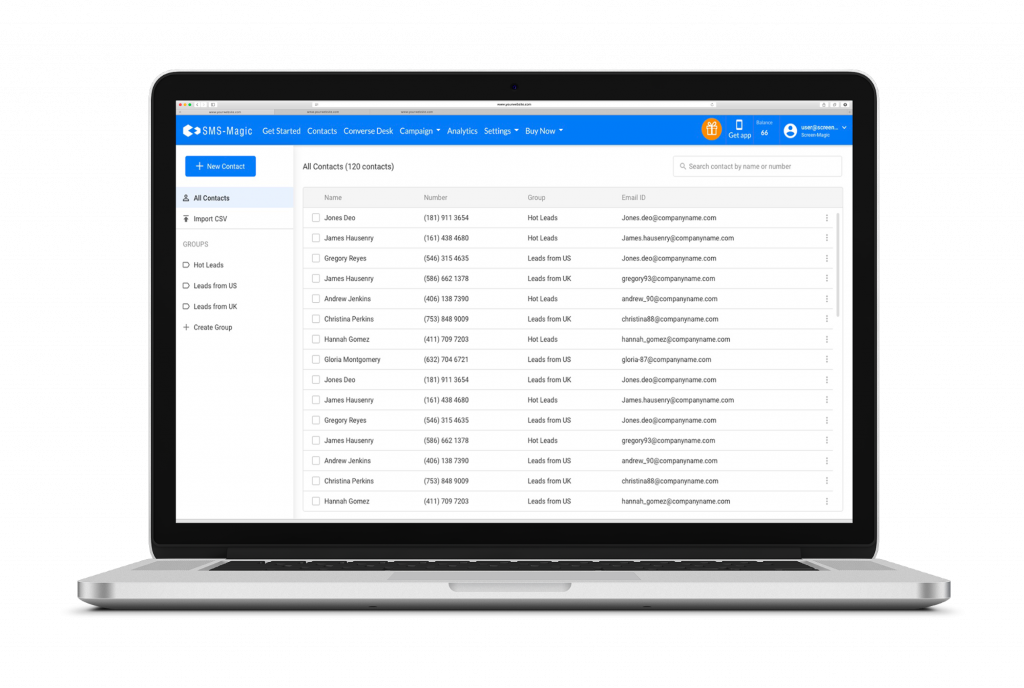 Key Contacts Manager Features Include:
Manage Customer Contacts – Save your customers' contact details and refer them whenever required.
Upload Contacts in Bulk – Do you have a large list of customer details on Excel? You can upload all those contacts with a single upload.
Customer Segmentation Using Contact Groups – Create Contact Groups and use those groups to segment your audience in bulk messaging.