The Converse Template is a library of all the templates created for different purposes across multiple channels such as SMS, WhatsApp, Facebook Messenger, and Line. It helps you to easily manage and organize all templates that are necessary to conduct messaging campaigns. SMS-Magic helps Salesforce Experience users create their own templates before they decode to use them on 1-1 or bulk messaging.
Pre-requisites
Following are the pre-requisites to enable the Converse Templates component on Experience Cloud:
1) New template creation support is added for the Experience Cloud community. The Community needs to override standard actions with a Lightning component setting enabled.
Code changes are made to handle the navigation in the component.
Administration → Preference → Override standard actions with a Lightning component.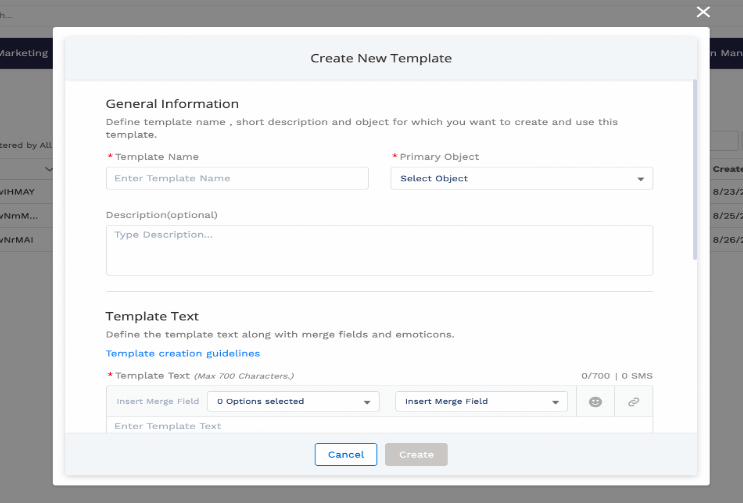 Steps to add Navigation for Converse Templates
Converse Template is a custom object from SMS-Magic converse
Converse Template can be added as an object from Edit Default Navigation as shown in the following image: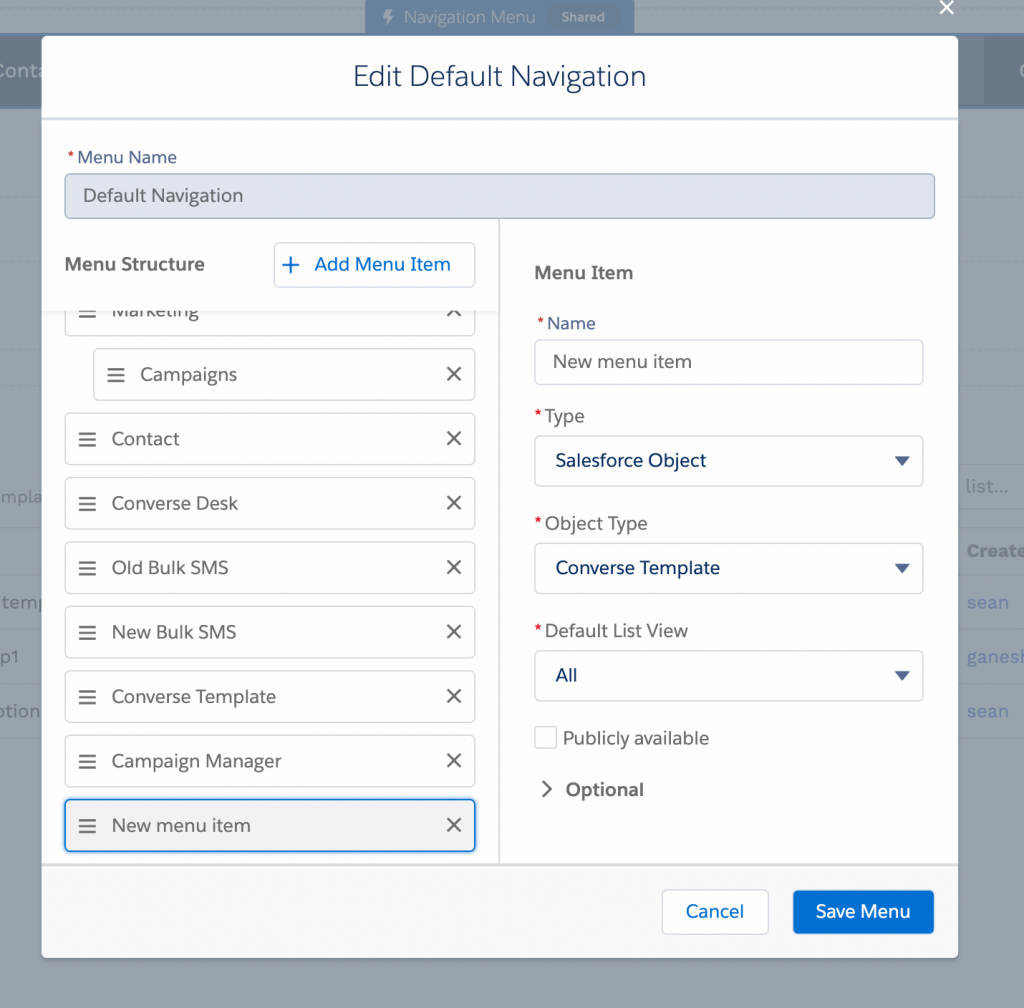 Working with Converse Templates
To know more about how to use the Converse Templates, refer to the detailed guide.