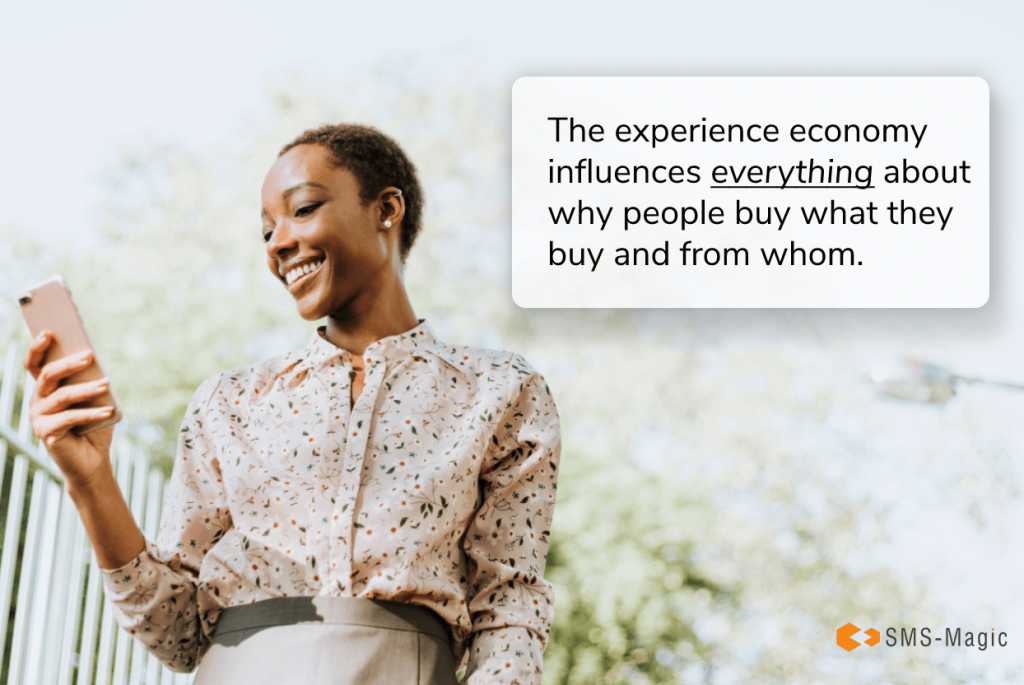 We can already hear your question – "How can something I've never heard of cost me anything?"
It's a reasonable question, and here's the answer. We're working in the experience economy right now, and it influences everything about why people buy what they buy and from whom. Understanding what the experience economy is and what drives it is key to maximizing marketing, sales, and customer satisfaction. It is key to managing a thriving business.
What Is the Experience Economy and Why Should I Care?
B. Joseph Pine II and James H. Gilmore, co-founders of Strategic Horizons, first coined the phrase "experience economy" in 1998 in a Harvard Business Review article. They described an economy where creating a memorable experience for a customer is more important than buying a single item.
Pine and Gilmore used a birthday cake to explain what they mean. Years ago, they wrote, a mom would make a birthday cake from scratch. Later, in a different economy, she'd make it using a more expensive mix. Still later, she would pick up a cake at the bakery for 10 times what the scratch cake cost. Today, she would turn the entire birthday over to an event company like Chuck E. Cheese's at 100 times the cost of a scratch cake. In the experience economy, we are willing to pay many times more than the cost of an item in order to have the experience.
"But experiences are not exclusively about entertainment," Pine and Gilmore write. "Companies stage an experience whenever they engage customers in a personal, memorable way."
This is where you come in.
It's clear that millennials are the driving force behind the experience economy with their emphasis on experience and their relationships with their phones. Although they seek a novel experience rather than more "stuff," millennials will spend money documenting their experiences and are inclined to engage with companies that solve their problems.
If you can't reach your customers, you can't engage them. To get the most from the experience economy, any business, including your business, must interact with customers in personal, memorable ways. Fortunately, mobile phones give us perfect access to our best customers, and messaging gives us access to those phones. By using messaging, you can reach your customers wherever they are. With thoughtful planning, you can provide interactions that are both helpful and just in time.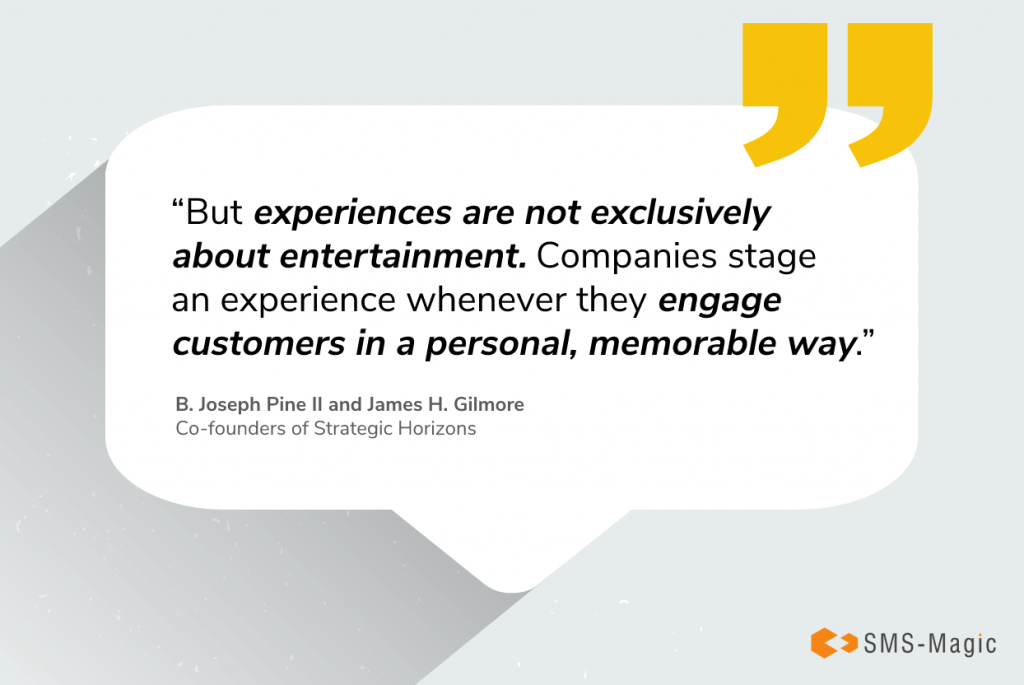 Is Messaging More Effective Than Email?
The short answer is yes, messaging is more effective. Globally, we send more than five billion texts a day – not counting other types of messages – and we open 98 percent of them. Conversely, we only open emails 22 percent of the time, according to Gigaom. Research from Asurion shows that we look at our phones 96 times a day or once every 10 minutes.
Nathan Eddy reports the results of a recent survey in eWeek, "Over half of respondents (52 percent) said they would be likely to text with a customer support agent. Similarly, 52 percent would prefer texting customer support more than their current preferred method of communication."
But messaging isn't just for customer support. Messaging is applicable to almost all industries because every business needs to interact with its customers. Positive interactions are critical to engaging customers, understanding their needs, and keeping them loyal to your brand. Engaged customers lead to higher sales, more applicants, more qualified buyers, stronger leads, and better attendance, just to name a few benefits.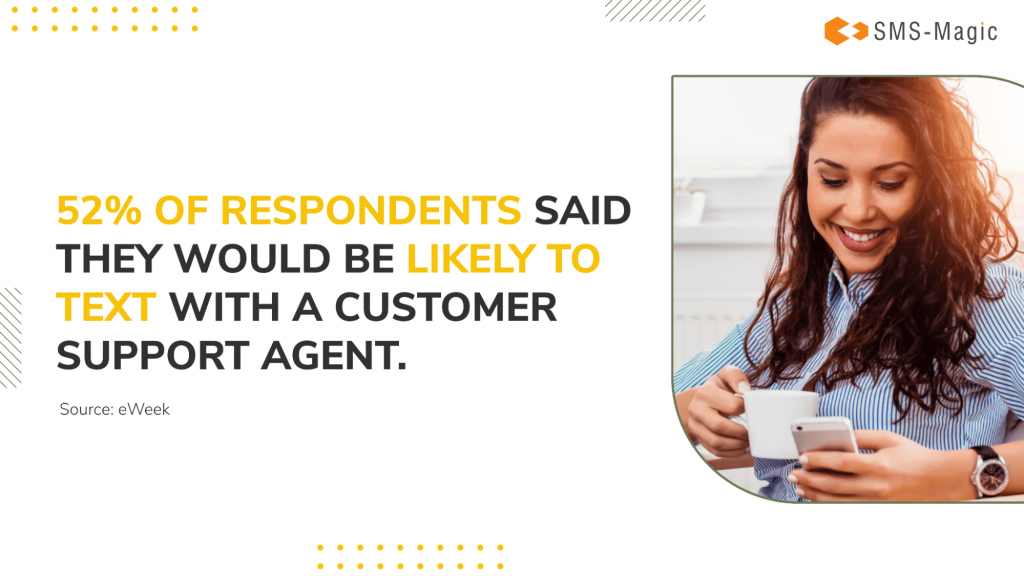 How Can You Get Started?
If your customer engagement is based on emails, phone calls, or direct mail, we suggest you try messaging as a new channel. SMS-Magic offers a free trial so that you can get a feel for our product. If you're as pleased as we think you will be, you can choose the level of service that's best for your company.
If you use a CRM – a customer relation management system, we can integrate SMS-Magic into your system. We work seamlessly with Salesforce and Zoho, and we have the capability to work with most systems. If you don't use a CRM, no worries! You can deploy our stand-alone product that doesn't require a CRM. Our installation is quick, easy, and supported by our experienced technical staff members.
Let's Go!
Does SMS-Magic sound like the answer you've been looking for? We hope so!
Contact us to set up a demo or to start your free trial. Let us show you how we can help you make the most of the experience economy!