If your business has recently launched a messaging campaign, you're likely seeing significant results. After all, if you've switched from phone calls or emails, statistics show that you're likely getting a 45% higher response rate. Conversational messaging has been boosting conversion rates by 40% when businesses start using SMS-Magic for sales conversations.
These results are exciting, but they can also be overwhelming. A sudden surge in sales presents your business with brand new challenges. If you rise to the occasion, you'll take your business to the next level. However, if you're unable to handle the rapid influx of orders, your business could crash and burn.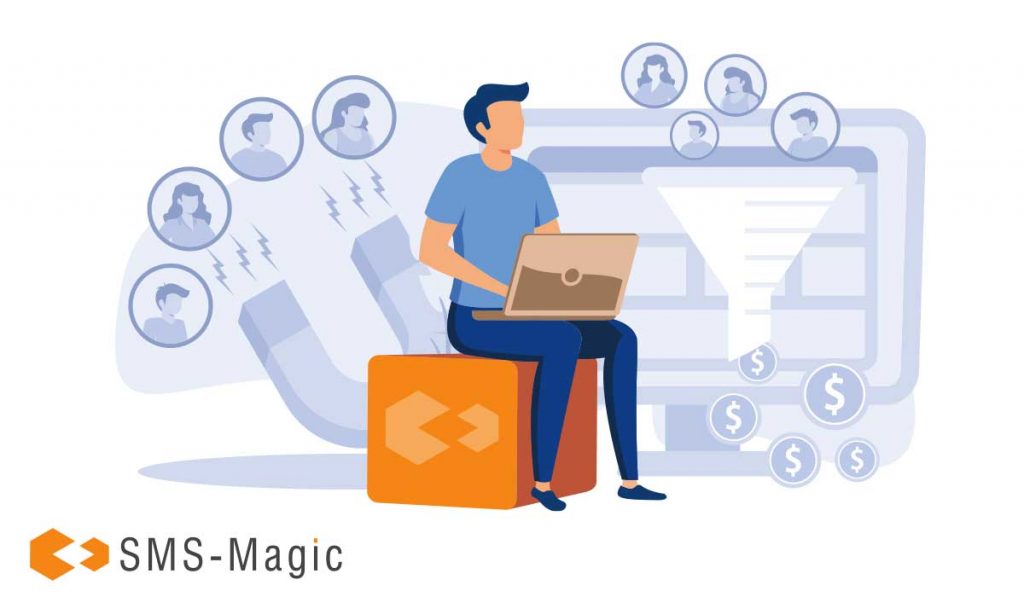 These keys to success can help you successfully navigate your sales surge:
1. Don't expand too quickly
Watching your profits soar and your client base spread is invigorating. Many business owners get so excited by sudden growth that they overextend themselves. Opening new storefronts, stocking up on popular items, and hiring new staff are all natural steps to take as your business grows, but be sure to keep growth sustainable and err on the side of growing too gradually, not too quickly.
You'll likely need to add to your sales team, but aim for controlled growth. Since messaging adds efficiency to your sales processes, you may need fewer agents per lead than you did when using traditional outreach methods, like phone or email.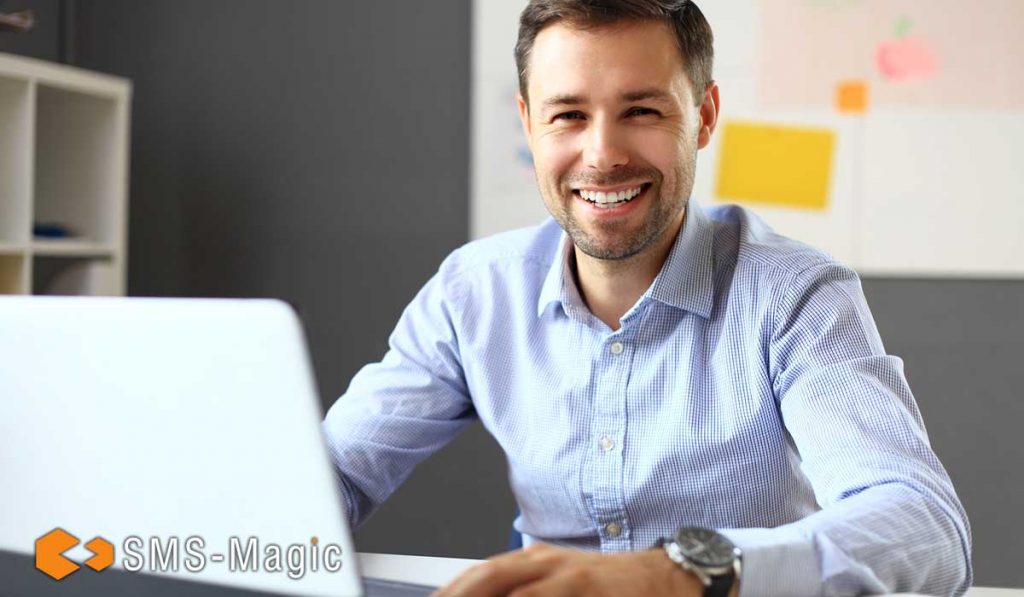 2. Listen to your employees
Your sales agents are on the front lines of managing your widening base of sales leads. If your business has doubled its sales leads, thanks to the power of conversational messaging, your employees' day-to-day workload is changing. Messaging offers powerful automation tools, empowering each agent to successfully manage more leads. However, the transition to managing twice as many leads will require your agents to adopt different workflows, procedures and mindsets.
Check in frequently with your team and listen to their feedback while the transition is underway. Share your vision and discuss big-picture goals with your whole team. This is also the perfect time to implement incentives. Short-term goals with tangible rewards can keep your team motivated and excited.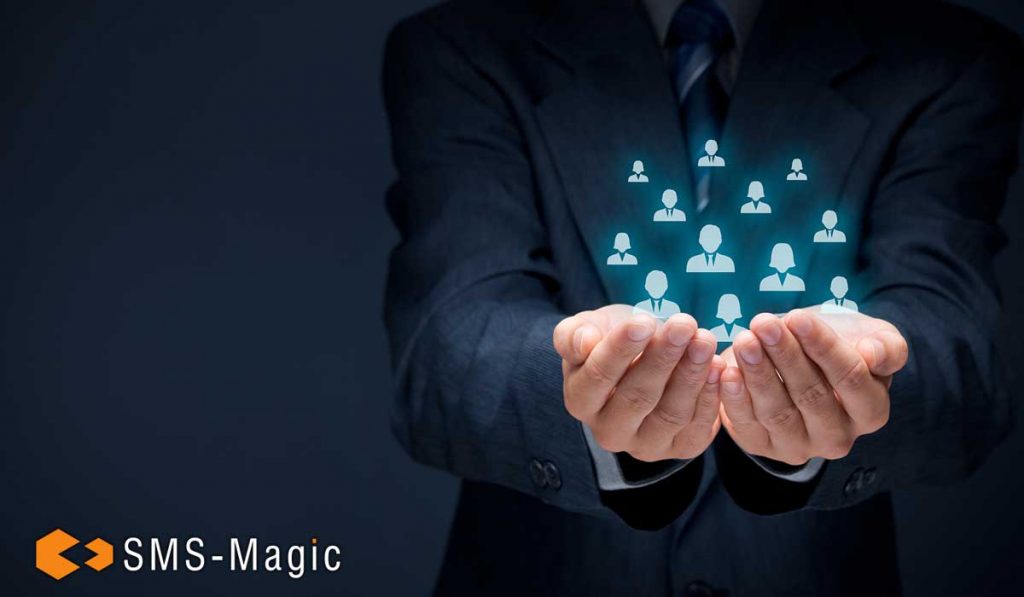 3. Nurture leads effectively
If your sales leads have recently doubled, you currently have the chance to nurture them into engaged, long-term customers. Don't let the window of opportunity close! Conversational messaging can help you establish initial sales leads quickly, but it also gives you the tools to build ongoing, meaningful relationships over time.
The key to nurturing leads is creating personalized, relevant conversations. The more you know about each lead, the more your messaging can be targeted and relevant to their needs. Customer feedback surveys are a great way to learn about your customers, and with messaging, they're easy to manage. Gather personal data and use it in meaningful ways, so that your business becomes a natural part of your customers' lives. If you ask for a customer's anniversary date, you can send a reminder message with some gift ideas as it approaches. If a customer loves a certain type of product, message to let them know when a new model is hitting the shelves.
Offering relevant, useful information is a smart way to nurture passive leads. A lead may not need your product or service today. However, if you regularly send helpful information related to your field, they can use this quality content in their day-to-day lives. If you can establish yourself as a trustworthy expert over time, your lead will remember you when they're ready to buy.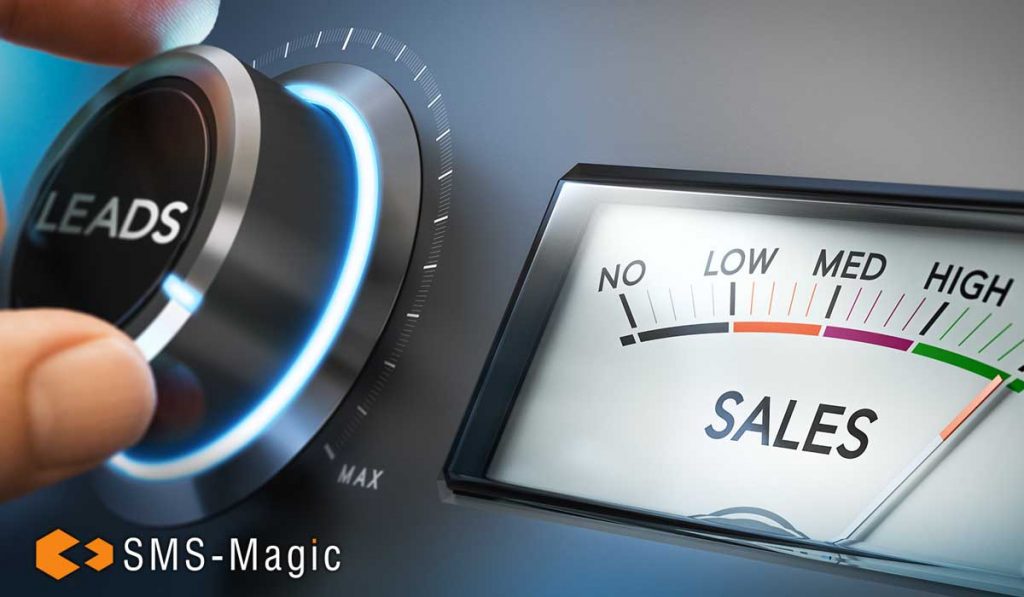 4. Don't overwhelm your leads
A common mistake when sales leads double is trying too hard to capitalize on every opportunity. If you frequently message your leads with generic content, they'll be quick to unsubscribe. Message strategically, only when you have something compelling and relevant to share. Adopt a less-is-more approach until you have a solid understanding of your sales base. Some customers may welcome frequent texts from your business, especially if you're sharing time-sensitive promotions or events they don't want to miss. However, it's best to assume, at the outset, that texting more than once or twice a week will annoy your leads.
With these guidelines in mind, your business can effectively scale up to handle the sales lead explosion you'll achieve through conversational messaging! Ready for exponential growth?
Are you ready to switch to conversational messaging? Our customer support team would love to show you how to boost your leads with SMS-Magic. Contact us for a demo or a free trial!