You met a host of people at Dreamforce 2022, collected their contact information, and now need a strategy for nurturing those new leads. It's tempting to add them to your CRM and begin sending messages to them as part of an existing campaign, but don't do it. You could be exposing your company to hefty fines and audits unless you understand and follow rules governing automated marketing messaging.
The regulations generally apply to automated marketing text messages, not one-on-one messages sent between two people. If you have the time, you can send individual messages to your new contacts from Dreamforce. Or you can send emails to them asking for permission to text.
If you'd like to add them to a marketing list, you must have express, written consent before you do it. Implicit consent is not enough. What's the difference?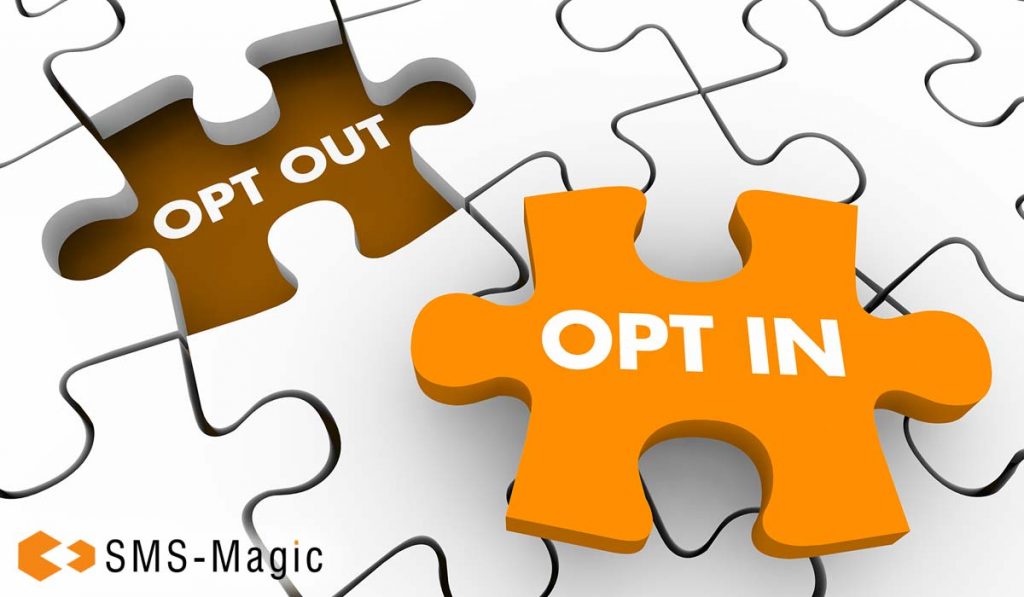 Implicit Consent
When someone shares their contact information or gives you a business card, their action may be construed as giving you implicit consent to receive automated marketing messages from you. Don't be fooled! Implied consent is not enough. Your contact must give you explicit permission to send marketing messages and that includes adding them to subscription lists.
Your customers may have given you their contact information in many different situations, including:
Providing a printed or electronic business card.
Including contact information in their email signature.
Filling out information forms to access gated content on your website, including blogs, articles, your Wi-Fi network or community forums, among others.
Purchasing or renting services, goods or products from your company.
Providing contact information during check-out in an online store, unless they also check a box giving you permission to send marketing messages to them.
Signing a contract with you.
Sending a charitable donation.
Agreeing to volunteer for your charity.
Even though they have given you contact information, they haven't given you permission to send marketing messages to them, and privacy regulations around the world prohibit you from doing so. Using implicit consent is a dangerous (and potentially expensive) strategy, and it does not provide high-quality contacts and leads.
Explicit Consent
On the other hand, obtaining explicit permission to send marketing messages to someone provides high-quality contacts and leads. By opting in to your subscription list or messaging campaign, these contacts indicate their interest in your brand.
Here are a few suggestions for building your opt-in list:
Trade show touches – If you regularly exhibit at trade shows, you can promote your text messaging program to prospects, existing clients and lapsed clients with your booth signage and handouts. Consider using a QR code to direct them to an opt-in page on your website.
Business cards – Include opt-in instructions or a QR code on the back of your business card.
Product packaging – Include opt-in instructions on your packaging, shopping bags, tote bags, napkins or other promotional materials you give to you clients.
Emails – Include opt-in instructions in emails or in your signature block.
Website – Pop-up windows can prompt users to opt in to your messaging program. Static windows in high-traffic areas work well, too.
Contests – Launch a contest that involves your messaging program. Publicize contests on your social media channels.
Customer receipts – Include opt-in instructions or QR code on customer receipts.
Blogs – Encourage readers to start a subscription to your blogs.
What Should Happen After a Customer Opts In
After your customer has opted-in, you'll want to send a text confirming their participation. In that text, you can mention all the information they need to make an informed decision, such as what they can expect to receive, how often messages will arrive, applicable message and data rates, who you are, and how to opt out. You'll need to comply with the regulations in your country, as well as the countries where your messages are going. Products like SMS-Magic can help you automate the messages. What could be easier?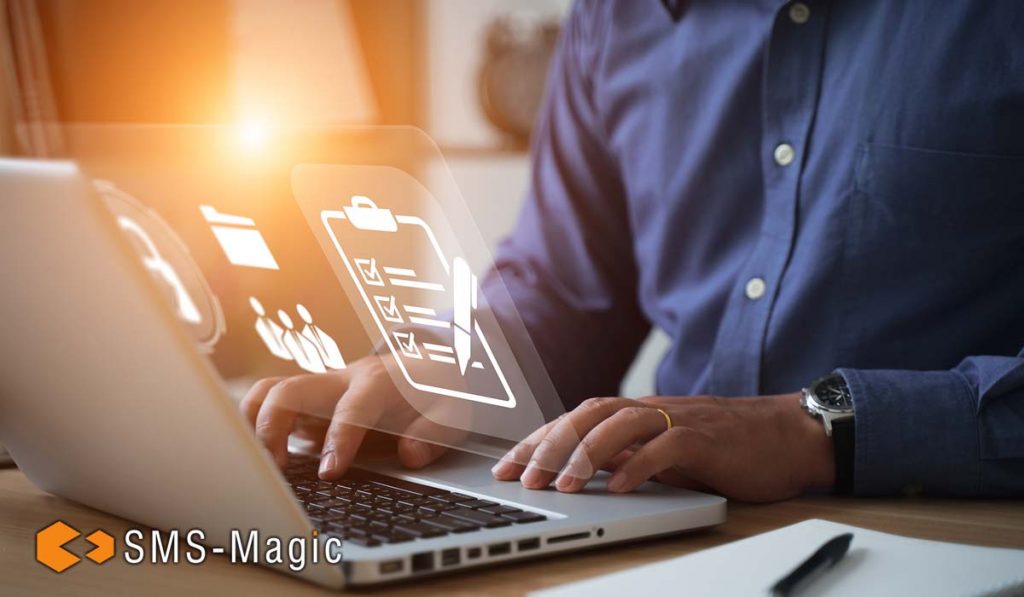 Keeping Track of Who Opted In and Who Opted Out
You'll need to keep track of who has opted in and who has opted out, as well as who is already in the system to keep one person from opting in multiple times. SMS-Magic can make compliance a breeze, particularly if you have tied your text messaging campaigns into your CRM.
SMS-Magic is designed to track opt-in and opt-out requests so that you send only to the customers who have specifically asked you to. Our back-end systems are structured so that we can display individual requests, and we can prove you've complied with customer requests. You won't have to worry about regulators asking to see your records. We use on-going processes to collect and store information about distribution and can share it with regulators, if necessary.
Does SMS-Magic sound like the answer you've been looking for? We hope so!
Contact us to set up a demo or to start your free trial. Let us show you why your compliance worries will disappear with SMS-Magic!