The timeframe expectations for customer response are shrinking. If your customer must wait endlessly to be heard on calls and then has to repeatedly explain the issue to different service agents every time he or she calls, they lose confidence in you. That's when they look for an alternative.
SMS messages offer the fastest time-to-response of any communication channel. The majority of customers prefer messaging to any other customer service channel, primarily because it eliminates the frustrations of being on hold while waiting for agents to respond.
Responding quickly to a customer requesting support is a powerful way to soothe problem situations and show you care, providing a boost to customer satisfaction.
Text messaging empowers service organizations to do just that.
3 Ways SMS Messages Speed Customer Responses
1. Instantly confirm service requests. SMS messages can automatically send a response that confirms you're paying attention, as soon as your customer submits a question or a ticket. You can immediately let them know that you've received their request, introduce the agent that will be handling their case and set their expectations about when they can expect a follow-up contact. And you can do all of that before a human agent can even answer the call.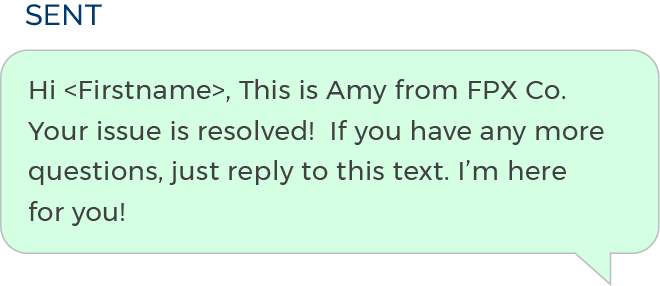 2. Automate the queue. The submission of the service request can also notify the agent or agents who will be providing support that a new request has been submitted. They can then quickly review the request and begin moving resolution forward. While they do that, your customer will already know you're on it thanks to your quick response.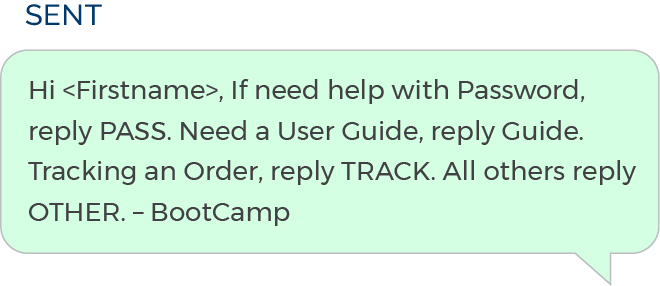 3. Use messaging to drive self-service. It's also easy to automate responses to the most common issues, such as a password reset or locating a user manual. By providing ways for your customers to quickly resolve simple issues through self-help resources, their problem is solved, and more tickets are closed without direct intervention with a support agent.Should a customer reply HELP, an agent receives an automated alert and can immediately respond to the message to resolve your customer's issue.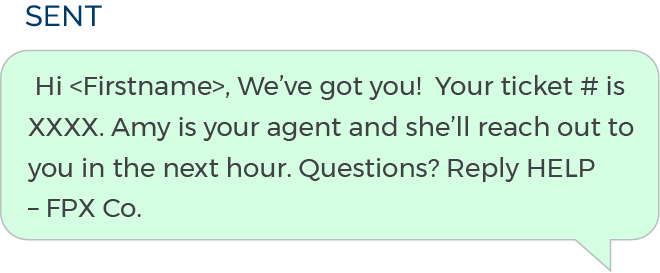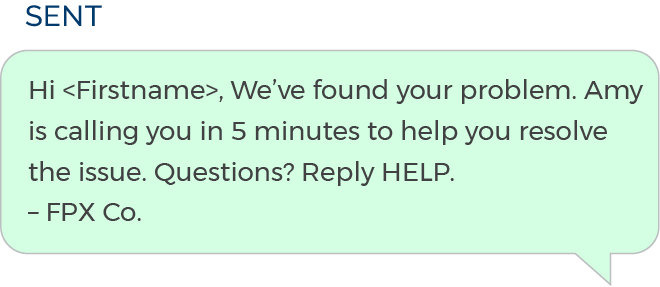 The Bottom Line
These three examples are only the start to how SMS messages can help your customer service agents shorten time-to-response at the critical moments in your customer relationships.