On a scale of one to 10, how hard is it to reach your customers, clients, patients or prospects?
Most of our customers say it's virtually impossible to get a customer to return an email. And we hear comments like, "No one answers the phone anymore" or "They won't answer if they see a strange number on caller ID."
So the question is: If you can't reach customers and prospects, how can you provide a service or sell a product?
As a software-as-a-service company developing SMS and MMS texting solutions, we think we know how to reach your customers, but we thought it might be better to let our customers show you how text messaging works in their businesses.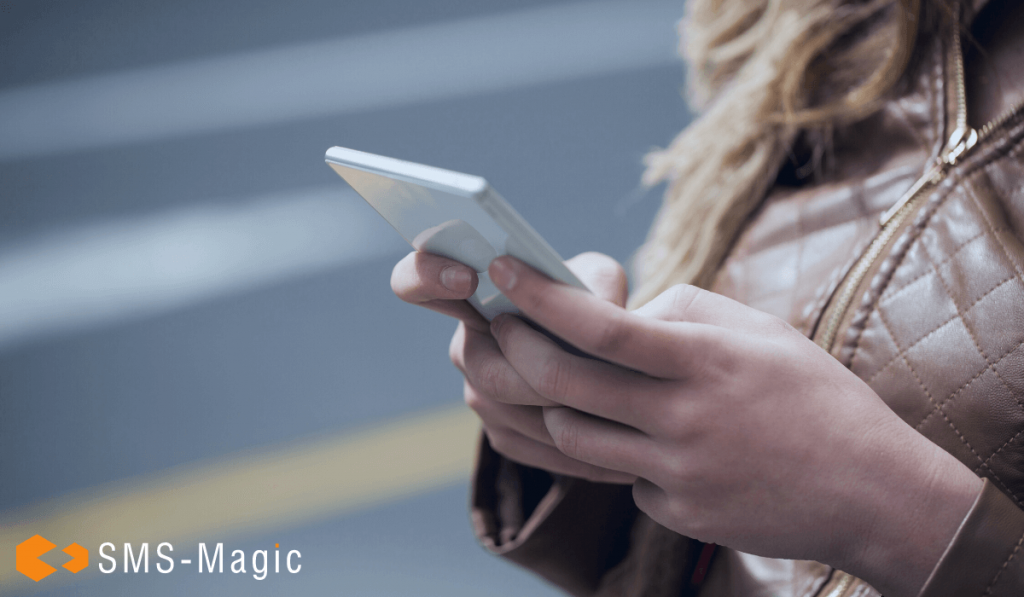 Why Use Text Messaging?
Before we get to the great ideas, let's take a minute to talk about the reality of communication in 2022. Emails were great when everyone read them sitting in front of their desktop computers and the alternative was sending mail through the postal service. Voice mails, too, served their purpose.
These days, however, emails are easy to ignore. In fact, we only open 22% of the emails we receive. And the more mobile we've become; the more unwieldy emails have become. It's just not convenient to reply on the run.
And most of us don't even listen to the voice messages we receive. It's likely we will wait for a text.
Texts are quick, easy and always with you. We send more than 5 billion texts every day, and we read 98% of the ones we receive. Clearly, text messaging is the channel we prefer.
Here are some great ideas from two of our customers. You can apply these ideas directly to your own business or modify them to fit your unique situation.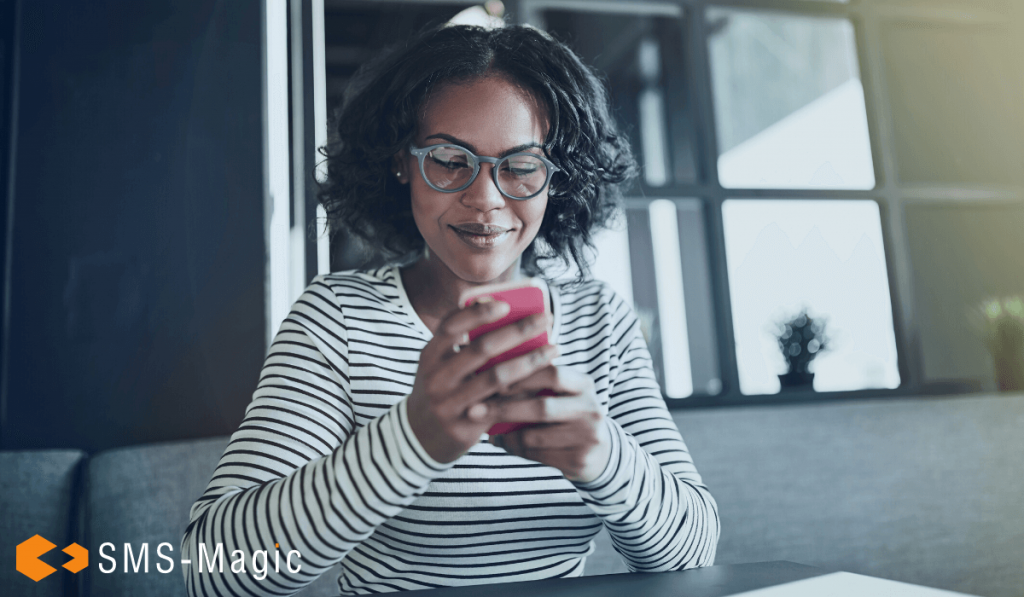 When You Have Seconds to Respond
In the high-stakes legal world, the key to winning new business is responding quickly. When legal prospects have a need, they normally shop for an attorney online. One of our customers estimates that he has seconds to reach out to a prospect before they move on to a competitor.
To engage a prospect quickly, our customer has developed a series of automated text messages that are triggered by where the prospect is on the firm's website. Different practice areas are housed in different sections of the website, so it's possible to tell where the prospect's interest lies and tailor messages specifically for that need.
No matter what the prospect needs, the initial messages introduce the law firm and ask how the firm can help. As the prospects reply, the conversations continue with pre-programmed messages. And when it's appropriate, a member of the intake team takes over with live messaging and continues the conversation.
The system is designed to be active 24/7. The automated messages launch even if the prospect is searching at 3 a.m. National practices can benefit from a time-neutral system because prospects may shop for an attorney at any hour of the day.
Once a prospect becomes a client, SMS-Magic makes staying in touch easier than ever. Our customer uses Litify to manage his firm, and SMS-Magic is designed to work seamlessly with Litify. Messages are tracked by SMS-Magic in the Litify environment. That means everyone in the firm opens one application, rather than two. They can see all the client's information, including all text communications, in one place.
If an attorney is away from the office, anyone at the office can respond to queries and a different attorney can continue working on the case. The case doesn't stop because the lead attorney is unavailable. It saves the firm time and better serves the client.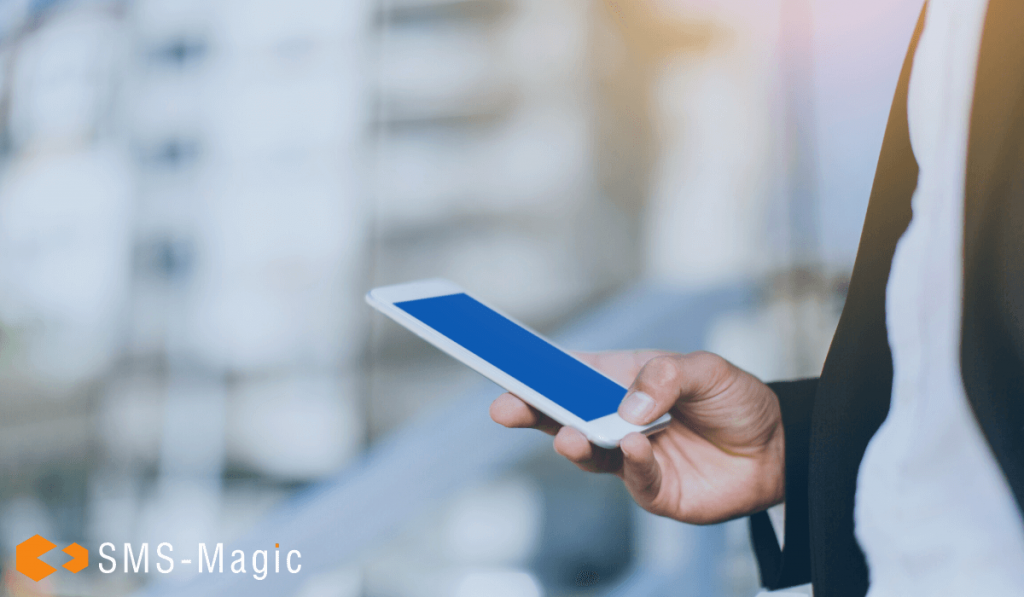 When You Must Respond on the Fly
Another of our customers manages large rental properties. They wanted to handle maintenance issues as quickly as possible, and they asked their residents to email maintenance requests to a dedicated address. Staff members responded as soon as they were in front of their computers.
It was a great plan, but it didn't work. Residents complained that their requests weren't handled quickly enough and started texting requests instead using email. Residents liked the immediacy and the convenience of texting.
The workflow, however, wasn't designed to accept requests via text. Trying to make sure texts were transferred promptly and accurately created extra work for the management staff. The staff was missing requests and couldn't always be sure issues had been addressed. And staff members could only respond to requests when they were in the office.
Our customer's CRM was Salesforce. SMS-Magic is designed to work with Salesforce, as well as other CRMs, and the integration made using a text-based system for maintenance requests easy. Once our customer installed SMS-Magic to handle all their text messages, maintenance requests began to flow smoothly.
SMS-Magic tracked all customer contacts, no matter what the source of the contact. Our customer was able to track all maintenance requests – by email, phone or text. And anyone on the staff could access the record. That meant anyone could give a resident an update on their request.
It also made sense to equip each staff member with the mobile version of SMS-Magic. With the app, they could answer texts from either their own phones or from company phones. The system would track the contacts in Salesforce no matter what phone was used. No longer were staff members tied to their desks. They could visit company properties and respond to maintenance requests at the same time. Our customer said it was a game changer for their business.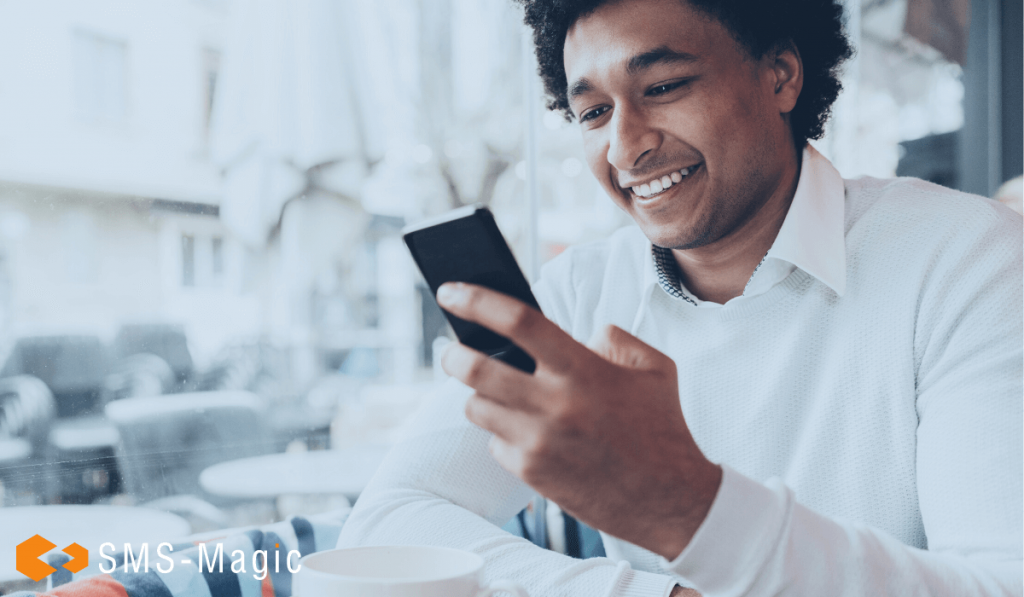 How Can You Test Drive SMS-Magic?
Would your business benefit from an integration between your CRM and your texting platform? We'd love to help you start texting or help scale your texting to a higher level.
We have experts ready to help you take SMS-Magic for a spin for FREE! Schedule a demo or start a free trial today! We think you'll love what you see!