You already know how powerful conversational messaging can be. Your customers love it! They read 98% of the messages they receive and respond within three minutes to 95% of them. You can deliver a message at your convenience and your customer can respond at theirs.
Billions of people use messaging platforms like Facebook Messenger, WhatsApp and SMS – allowing them to make payments, talk to their bankers, and submit applications from their mobile phones. Conversational messaging has become the preferred business communication channel around the world.
Now you have a chance to test drive the newly updated version of SMS-Magic!
If you already have created a sandbox environment, we would like to push an Early Release Preview to your sandbox in the next two weeks. We'd like you to try it and let us know what you think. Here's all you need to do:
If you have a sandbox in Version 1.68 now, do nothing. We'll push the new release to your sandbox automatically.
If you'd rather not play, send an email to marketing@sms-magic.com to tell us to exclude your sandbox from the push.
Be sure to save your work before the auto-push.
Once you've tried the new version of SMS-Magic, we need your feedback. We'll give you some time to try the new release out, then we'll send you an email with a feedback link. Your input will help us create a better product for you.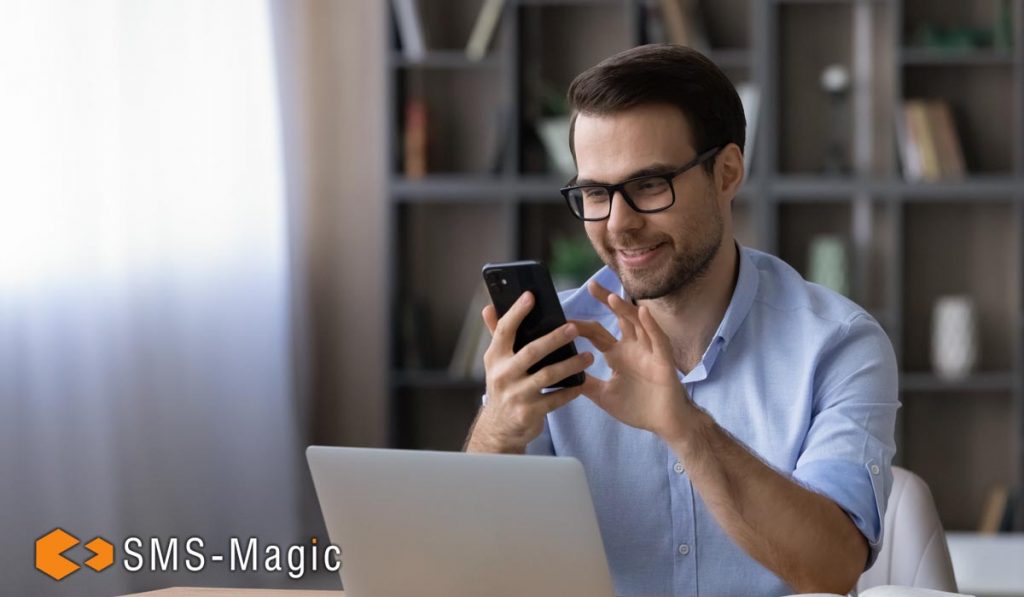 What's New in the Early Release Preview?
SMS-Magic is known for sophisticated, easy-to-use APIs designed for CRMs like Salesforce and Zoho. The upgrades in the new release make those integrations even easier and give you more control over how you engage your customers.
Enhanced User Experience: Personalize your user experience with additional role-based permission sets and organize the records detail page with conversation component resizing.
Multimedia Conversations: Send bigger rich-media files over instant messengers and set Salesforce as the storage location for them.
Tame the Templates: Enjoy quick access to org-wide templates from SMS-Magic Global Navigation.
Find Your Conversation Flows: Search by "app name" or "PA-Key" and view process builders, workflows and flows linked with any Converse App.
Launch Conversations at Scale: Manage multiple high-volume campaigns directly from SMS-Magic Global Navigation.
Engage with Customers at the Right Time, Every Time: SMS-Magic's Early Release Preview keeps track of your conversations from start to finish in a single thread – before or after you create the record. Modifying objects and templates? No problem. Your conversations are always on. You can immediately spot conversations assigned to you and keep them uninterrupted and synched with Salesforce at all times.
Enjoy Stronger Compliance & Support: We've enhanced the back-end so you can track all SMS-Magic user activity in one place and access all activity logs when you need them. Configure opt-in and opt-out keywords, templated messages, and message tags. Maintain audit trails and enable reporting for multichannel compliance, opt-out rates, message delivery, and more. Have a question? Our support team is ready to help resolve any issues you encounter. You can turn on full- or limited-access to the support team for seven days at a time.
Confidently Continue Conversations On the Go: You can spot new messages anytime, anywhere. The upgraded SMS-Magic Mobile App prominently displays how many unread messages you have. The app also lets you continue conversations from your mobile phone and tracks them in your CRM. You can share exact map locations in conversations to improve any in-person meeting experience.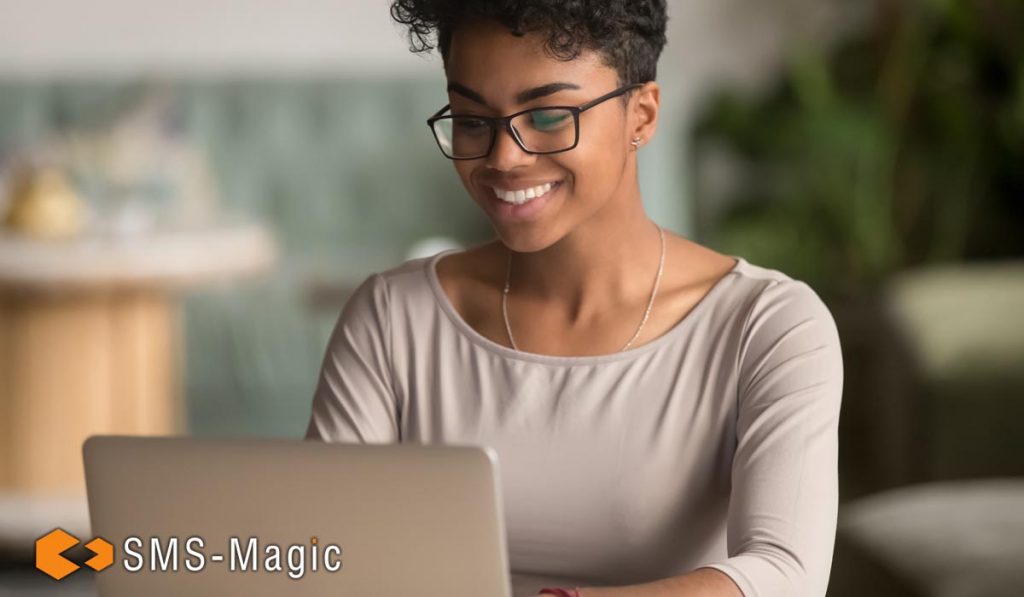 The new release of SMS-Magic's Early Release Preview is your perfect partner to power high-stakes conversational messaging for moments that matter. Help us make it the best it can be with your feedback. If you have questions, please contact customer support.
If you haven't tried SMS-Magic yet, our customer support team would love to show you how SMS-Magic can make reaching your customers easier and more effective. Ask for a demo or a free trial!